Last Thursday I was reading one of the RC car features on Speedhunters. This feature was about a roofchopped Toyota Soarer by Tijs Lochbaum crafted with the most tiny details. It reminded me of another RC car that was sent in by one of my readers: a roofchopped Mark II GX71 with the same level of details as the Soarer. Could it be???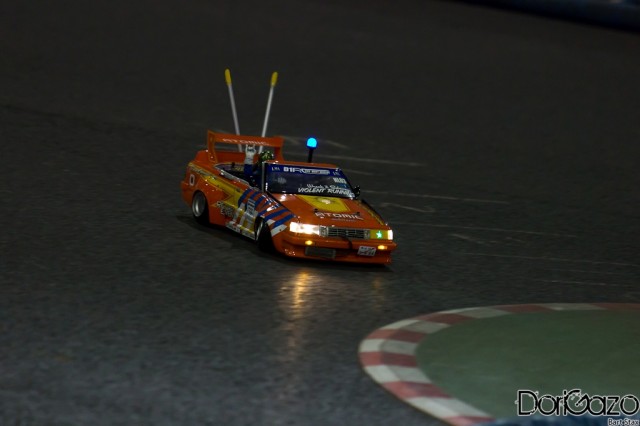 Yes indeed: almost two months ago the very same Tijs approached me with the picture above and just look at all those tiny details!
At a glance you immediately spot the oil cooler, blistered fenders, hood fins, victory exhaust pipes, JDM license plate, headlight covers and the bosozoku driver inside!
The Mark II was built for the WK RC drifing match held at the end of August and it became second in the best of show competition. (more…)
by banpei with
Last week we asked your opinion about the headlight covers. Clearly most people like the headlight covers even though they are from the 70s! I'd call it retro then. 😉
This week we ask your opinion about the width of the rims!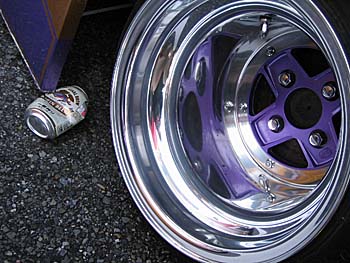 Very deep dish SSR Mk. II rims
How wide should the rims be on a Bosozoku styled car? 9J? 10J? 11J? 12J? Ridiculously wide?? Or even wider?

by bosozoku with
Last weeks poll showed that almost everyone loves fender extenders! What an outcome!
This week we want your opinion on covered headlights: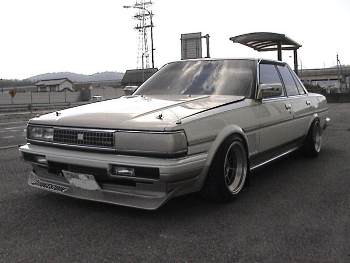 Cresta GX71 with covered headlight
Covered headlights is something that was copied from the Gran Chan racecars. Back in the 70s and 80s it improved the aerodynamics of the car, but do you still like them today?
by bosozoku with