How deep is the dish on this Suzuki Fronte SS40 at the Awaji Island meeting? Not that deep considering that these SSR Formula Mesh are probably only 10 inch in diameter. Still the dish is a good 25% of the diameter and looks maniacal!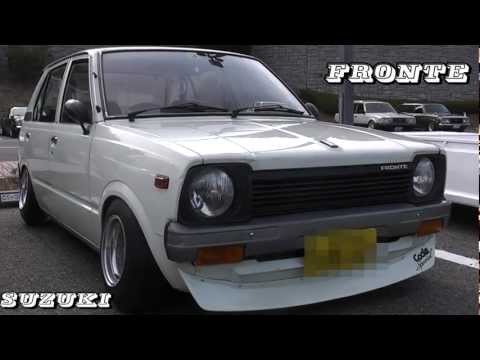 This one is especially for Tijs Lochbaum who is currently seeking a daily beater and mentioned on Facebook a second generation Suzuki Fronte (actually called the Alto in the Netherlands) would be a very nice option. (more…)
by banpei with
This one is somewhere between kaido racer and bippu. I'd rather refer to it as the style Koenig created in the 80s.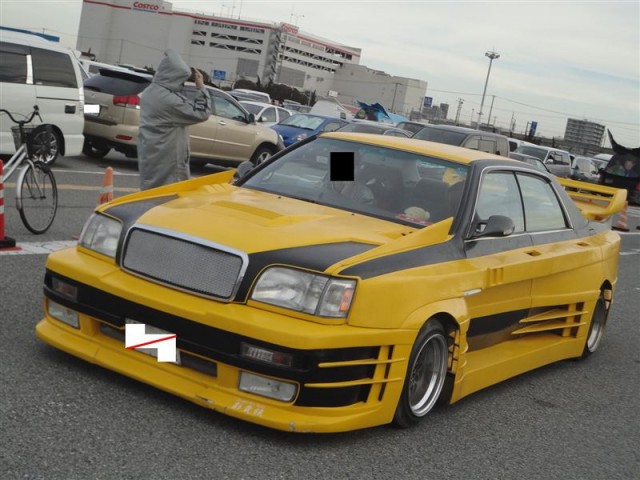 The wild mix of awesome hood fins, side fins, side air intake, large wings and deep dished SSR Formula Mesh wheels just makes it an exceptional appearance at the Auto Salon!
Edit: it is a Crown JZS150
Found at Minkara
by banpei with
Last Thursday I was reading one of the RC car features on Speedhunters. This feature was about a roofchopped Toyota Soarer by Tijs Lochbaum crafted with the most tiny details. It reminded me of another RC car that was sent in by one of my readers: a roofchopped Mark II GX71 with the same level of details as the Soarer. Could it be???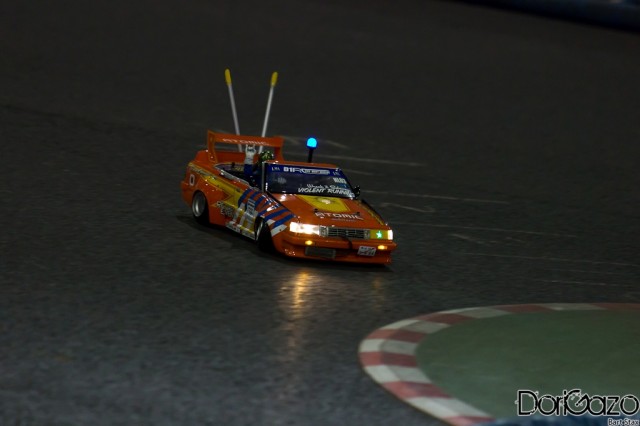 Yes indeed: almost two months ago the very same Tijs approached me with the picture above and just look at all those tiny details!
At a glance you immediately spot the oil cooler, blistered fenders, hood fins, victory exhaust pipes, JDM license plate, headlight covers and the bosozoku driver inside!
The Mark II was built for the WK RC drifing match held at the end of August and it became second in the best of show competition. (more…)
by banpei with
If you thought Zeppann13J was the only person to post amazing deep dish videos you were wrong: kybdirtra89 posted this video with a lot of yummy rims:

Nice touch is showing the width, size and offset of the wheels! (???)
My personal favorite is the SSR Mk3 14 inch 11J ET-51 at 0:33! (???)
by banpei with