This project had been sitting on my harddisk at 80% completion for over a year now and earlier this week I discovered it again. I was so anxious to complete the project now that I just *had* to upload it to Youtube immediately!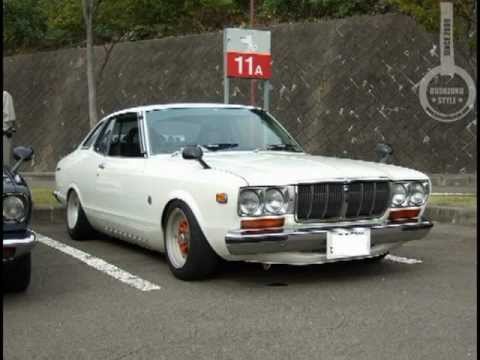 The video is over a good four and a half minutes of (JDM) Nissan Bluebirds in all varieties. Most of the pictures I've collected in the past few years, but some of them I had to specifically search for in order to fit them into the video.
Anyway, enjoy my tribute to all kaido racer / shakotan / kyusha kai Bluebirds mixed together with good old fashioned disco by Boney M.: (more…)
by banpei with
Over the past years Aoshima has been releasing several Garuchan boxes containing 12 cars per box.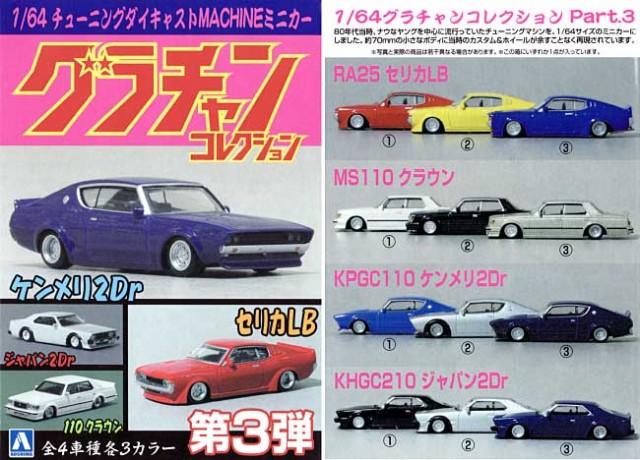 Each box contains four models with three different paintschemes and/or modifications and so far six different boxes have been released!
This guy has been collection them and shares them through Youtube: (more…)
by banpei with
In this 13 minute clip taken from the Shakotan Boogie movie Hajime and Koji show you how to pick up girls!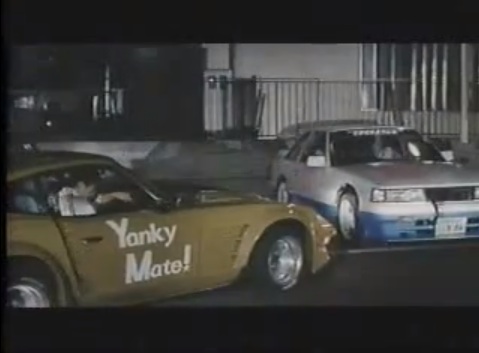 Or rather: how not to… 😉
At least at the end the two girls finally sit in the back of their Soarer. (link to video on the next page!)
(more…)
by banpei with
Gred sent me a link to a video with an overview of the San Andreas mods he made in the past three years.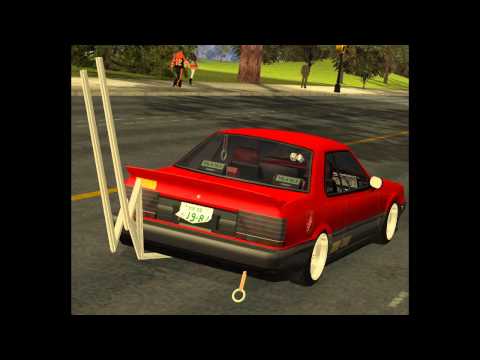 You can really see him making progress and the bosozoku/shakotan/kaido racer models. They get more and more detailed and the decals are more refined.

Thanks for sharing with us!
Direct link to video: [gta sa] ??????? No.2
by banpei with
Hattoriworks walked around on the JCCA NYM parkinglot and shot a couple of the kaido racers around there.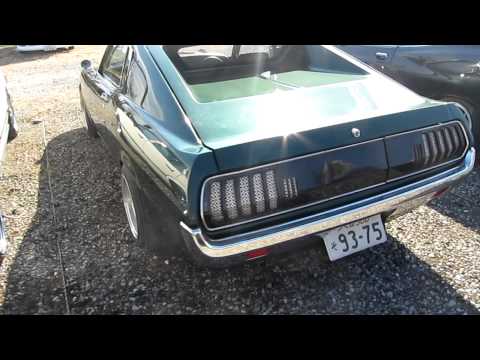 The most interesting one is the white pigsbutt Laurel with a 03 number on it. Makes it look like the Japanese counterpart of a wellknown orange Charger with 01 on it. 😉
(video on the next page) (more…)
by banpei with