It is always nice if new footage of a Tomica Skyline RS Turbo pops up. However this time it is not the Super Silhouette Formula car but the Group C car!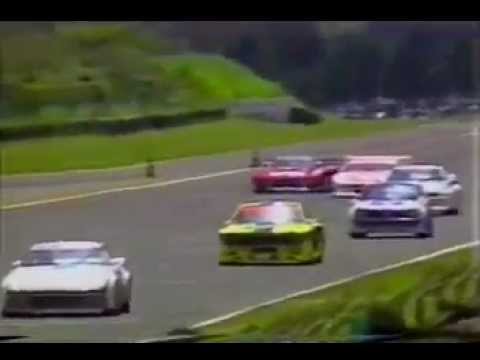 It is driven in the Fuji 500km race in the 1983 Japan Endurance Championship: (video on the next page) (more…)
by banpei with
It is always nice to see a couple of kaido racers being utilized in something different than donuts and revving at meetings: Zeppann13J posted videos of a few kaido racers doing fast runs at the Sendai Highland drag-strip!
First of all a Yanky Mate! Fairlady Z against a Yonmeri Skyline:

A pigsbutt Laurel on 10J wide Techno Shadow rims: (more…)
by banpei with
This is definitely one of the best bosozoku styled Cresta's ever: sure it's got a sharknose, an oil cooler, front air dam with lip, extended fenders, big takeyari exhaust, deep dished SSR Mk IIIs and a ducktail spoiler. But what is the key element I did not name here? (more…)
by banpei with
Enjoy this video of the Okinawa kaido racers!

The Skyline C110 hooning with a burnout is the cherry on top of the cake!
by banpei with
This video is a small part of an eighties Japanese TV series. I love that cucaracha horn!

Via Shakotan Jam!
by banpei with