How deep is your dish?
I found this beautiful kyusha kai Nissan Bluebird-U at the Dual Factory BBS. It features a set of deep dished steelies that are at least 9J wide!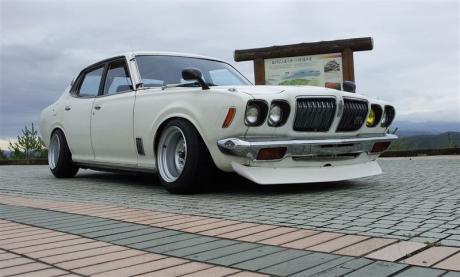 Deep dish steelies on a Bluebird-U GTX
As you can see this Bluebird is the almost unobtainable GTX featuring a stretched nose to facilitate the 2 liter inline six. Amazing car!
Found at Dual Factory
This entry was posted in deep dish and tagged bluebird-U, deep dish, dual-factory, nissan bluebird, steel rims by banpei with