I found this beautiful kyusha kai Nissan Bluebird-U at the Dual Factory BBS. It features a set of deep dished steelies that are at least 9J wide!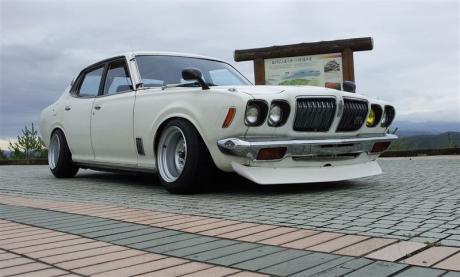 Deep dish steelies on a Bluebird-U GTX
As you can see this Bluebird is the almost unobtainable GTX featuring a stretched nose to facilitate the 2 liter inline six. Amazing car!
Found at Dual Factory
by banpei with
Last Friday I already posted Dual-Factory as a link. I found this great looking Skyline C210 on SSR Longchamp X4 rims on their bbs and could not resist sharing it with you as a wallpaper!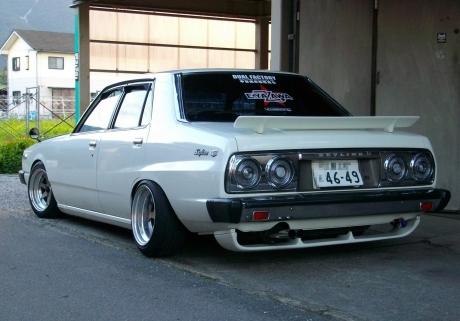 Dual-Factory Skyline C210
Right-click here to download or set it as your wallpaper!
Found at [Dual-Factory]
by banpei with
Dual Factory has been a kyusha car club for already 12 years now and they organize meetings on a regular basis.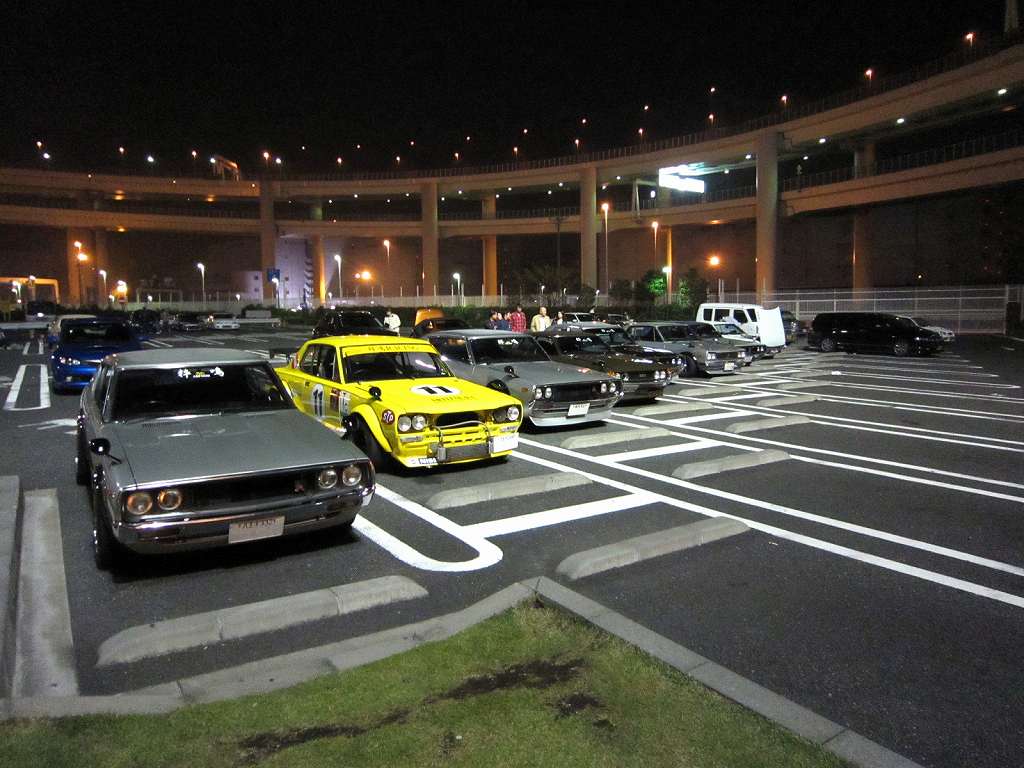 Dual-Factory meeting at Daikoku Futo
Especially their BBS is great and has a rich set of info and images!
Visit their site here: [Dual Factory]
by banpei with