It is always nice to see a couple of kaido racers being utilized in something different than donuts and revving at meetings: Zeppann13J posted videos of a few kaido racers doing fast runs at the Sendai Highland drag-strip!
First of all a Yanky Mate! Fairlady Z against a Yonmeri Skyline:

A pigsbutt Laurel on 10J wide Techno Shadow rims: (more…)
by banpei with
I found this beautiful kyusha kai Nissan Bluebird-U at the Dual Factory BBS. It features a set of deep dished steelies that are at least 9J wide!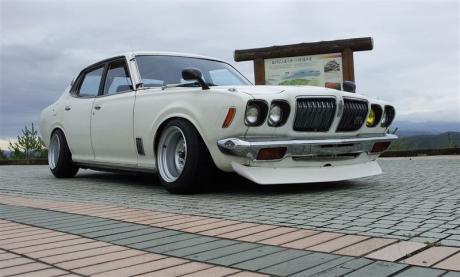 Deep dish steelies on a Bluebird-U GTX
As you can see this Bluebird is the almost unobtainable GTX featuring a stretched nose to facilitate the 2 liter inline six. Amazing car!
Found at Dual Factory
by banpei with

You can't go wrong with a set of deep dish SSR Mk. II rims on a Nissan Bluebird!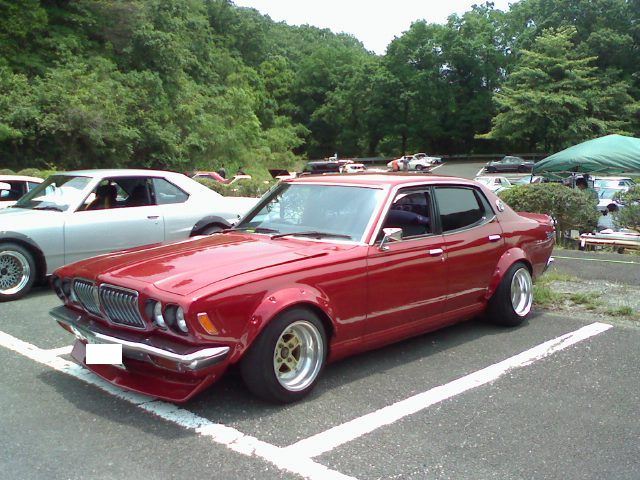 SSR Mk II on a Bluebird-U
And even if the rims are sticking out too far you can always add a couple of fender flares!
At the rear these SSR Mk II rims are even wider: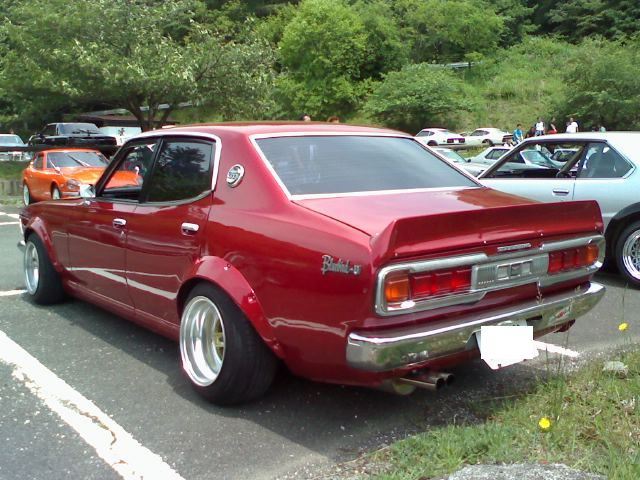 SSR Mk II on a Bluebird-U
My gue(s)stimation is that they are 14 inch and 9J and 10J wide.
Found at [? running middle rare]
by banpei with

Zeppann13J posted some videos of the Kennan Cruise in December last year. The cruise featured many shakotan Nissan Sunnys, Bluebirds, Bluebird-Us, 240Z and even a Fairlady SR311! Enjoy!

by banpei with