Picture of the week: bamboo spears bistro
Remember the Sexy Bistro? I found a more actual picture of it and nowadays it also features oni-kyan demon camber, some zig zag bamboo spears scissors exhaust and a Hello Kitty tsurikawa!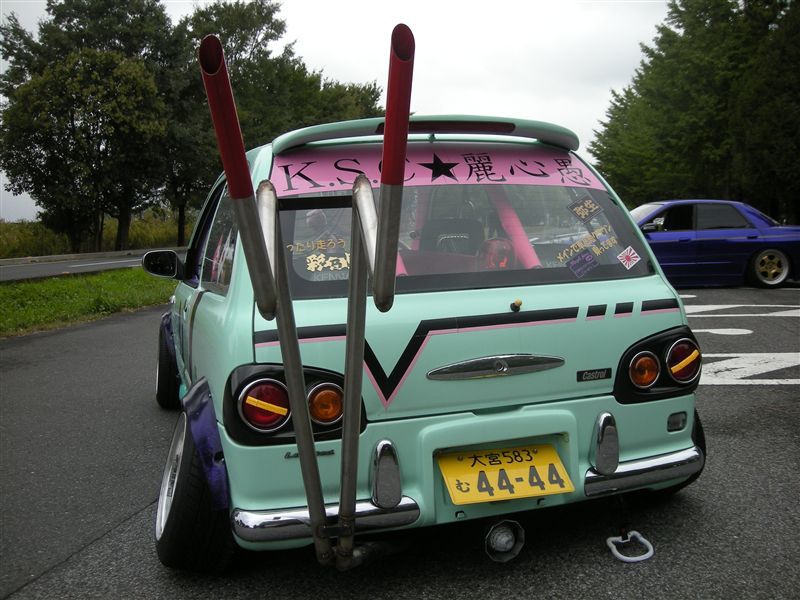 Subaru Vivio Bistro (or whats left of it)
Curious what it will look like the next time I'll encounter it!
Found at [Minkara]
This entry was posted in picture of the week and tagged bamboo spears, oni kyan, picture of the week, Tsurikawa, vivio bistro, zig zag by banpei with