Only a picture of the nose of the car?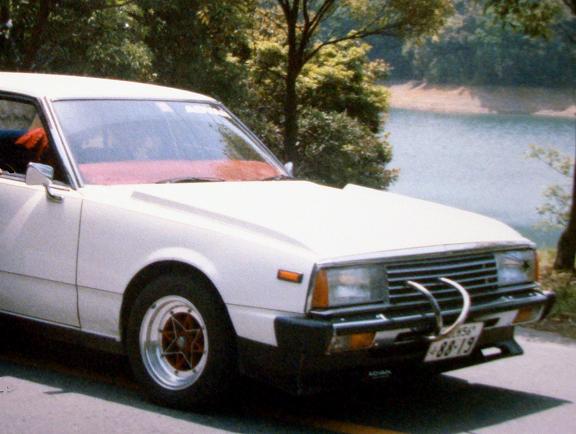 Well, do you need more than that? There is so much win in only the nose of this Skyline C211 Japan:
1. Oil cooler lines sticking out of the grille and going back into the bumper!
2. Super Silhouette-like hood fins
3. Star Sharks
4. Typical early-Eighties Advan front air dam
At the rear it is a bit less exciting: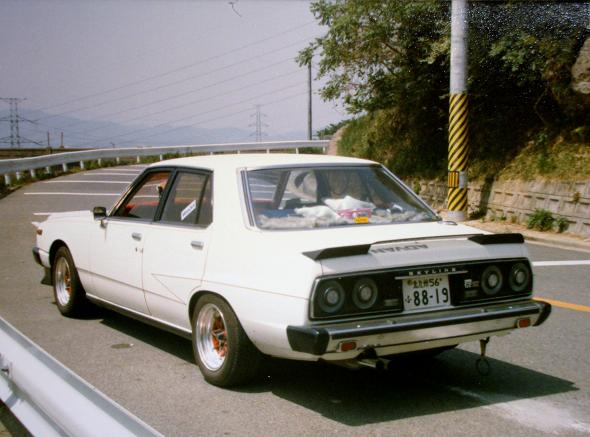 Only an Advan boot spoiler and a tsurikawa. 😉
Found at http://hibiki
by banpei with
A walk around this black shakotan Mark II MX41 by its owner reveals that it has been pimped a bit with white leather seats and checkered carpets:

But apart from the SSR Mk II rims the bosozoku theme remains in the chin spoiler, tsurikawa and the huge (column) shifter.
by banpei with
Now this gets a bit more interesting: a kaido racer kei truck!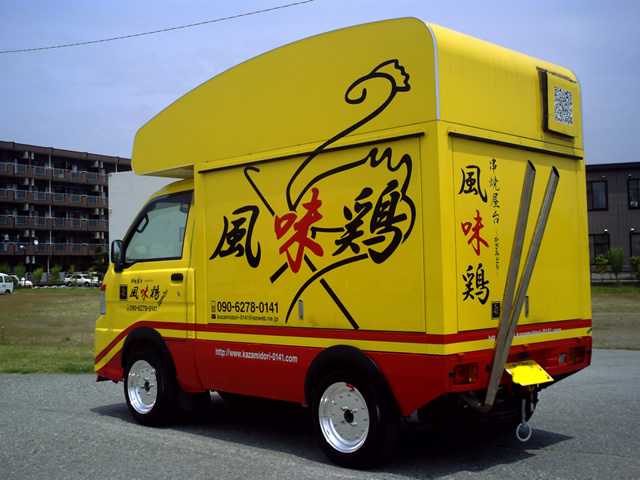 Guess the Kaido Racer Entry #9
Now can you guess what kei truck is featuring these bamboo spears (takeyari), SSR Mk 1 rims and tsurikawa?
Of course, as usual, the first correct guess within 48 hours and in the comments will be rewarded with a sticker!
Identified correctly by NISMOE as a Daihatsu Hijet
by banpei with
Remember the Sexy Bistro? I found a more actual picture of it and nowadays it also features oni-kyan demon camber, some zig zag bamboo spears scissors exhaust and a Hello Kitty tsurikawa!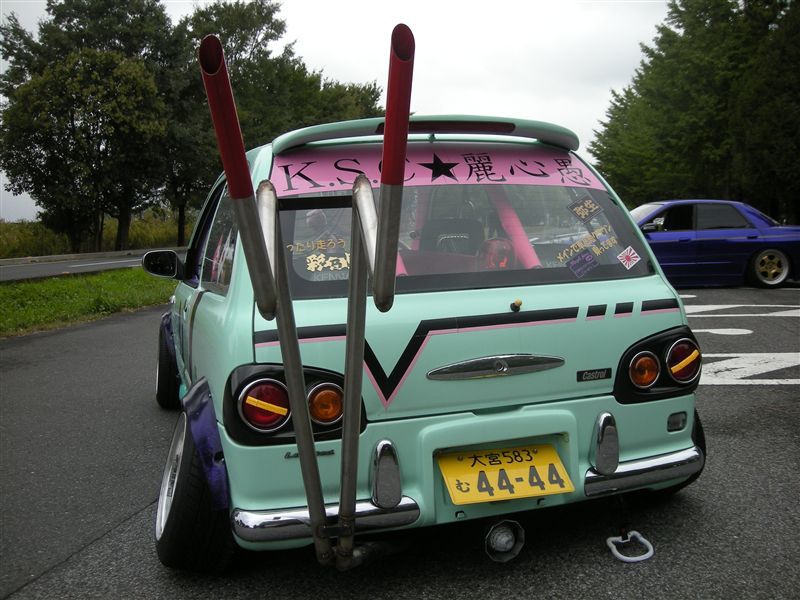 Subaru Vivio Bistro (or whats left of it)
Curious what it will look like the next time I'll encounter it!
Found at [Minkara]
by banpei with

I just happened to stumble upon this great looking two-tone Toyota Chaser MX41 hardtop coupe on Auctions Yahoo: and it has got it all!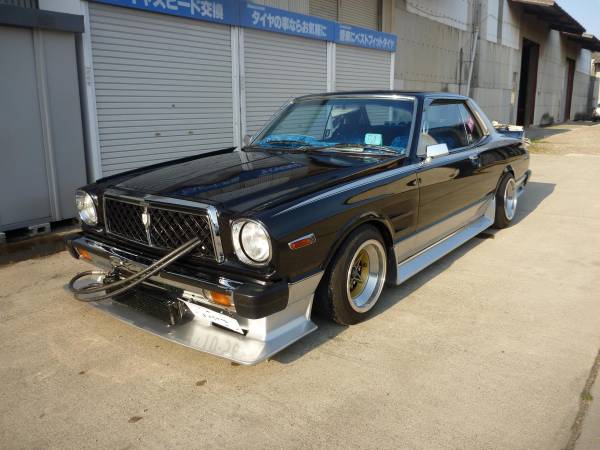 Featured: Toyota Chaser MX41 hardtop coupe
Apart from the oil cooler between the front bumper and chins spoiler the car also has a great early 80s two tone paint scheme, a set of Techno Phantom rims and (invisible here) a cucaracha horn behind the grille!
The car also comes with a big ducktail and a tsurikawa dangling below the rear bumper.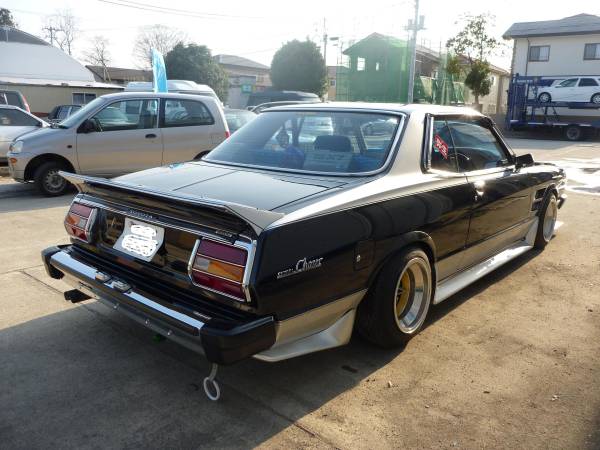 Featured: Toyota Chaser MX41 hardtop coupe
The SG is one of the highest grades of the Chaser: it has IRS and is powered by the 1M-EU engine. This low mileage example has been garaged in the past 10 years so there hardly any rust on it!
And what is a zokusha without some pimp blue interior?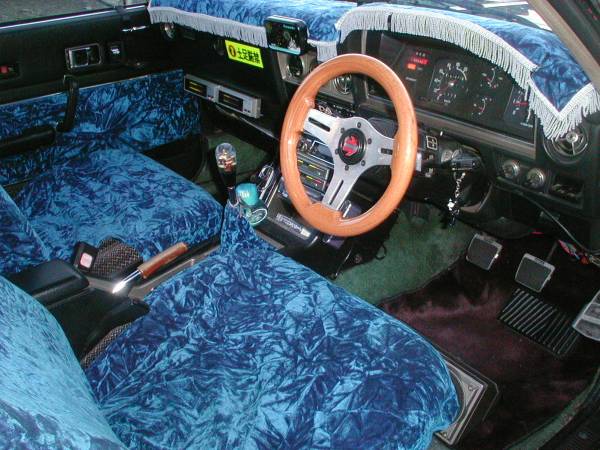 Featured: Toyota Chaser MX41 hardtop coupe
The seller describes even hauling his children to the nursery with this car daily. How awesome is that?
The buy-me-now price of 950,000 yen (11,000 US dollar) may sound a bit steep, but it is definitely one of the best looking MX41s I've seen so far.
You can find the auction link here
by banpei with