Exhaust of the week: one for each cylinder!
Not only has this GX71 Toyota Mark II got a big wing, taillight swap and widened fenders, it also got six exhaust tips: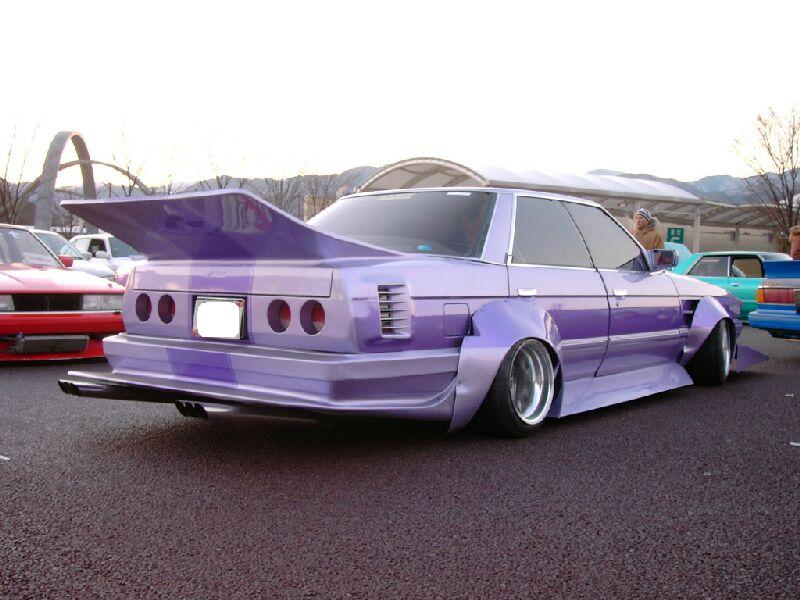 Toyota Mark II with six exhaust tips!
It kind of feels like watching a sedan version of a dekotora van!
This entry was posted in exhaust of the week and tagged dekotora, exhaust of the week, Mark II GX71, Toyota Mark II by banpei with