I managed to track down a part from the second Torakku Yaro movie called Bakus? Ichibanboshi where the trucks clearly show the same Skyline C110 tail lights as the one I posted yesterday:

At 3:12 you can see the truck with the flying fish on the outer right of the trio but you can see in the next scene the truck is completely different from the rear.
Still: just imagine the number of Skylines that had to be salvaged for this movie! 😛
Direct link to video: ????????(??????)
by banpei with
Just take a good look at this Kenmeri Skyline C110: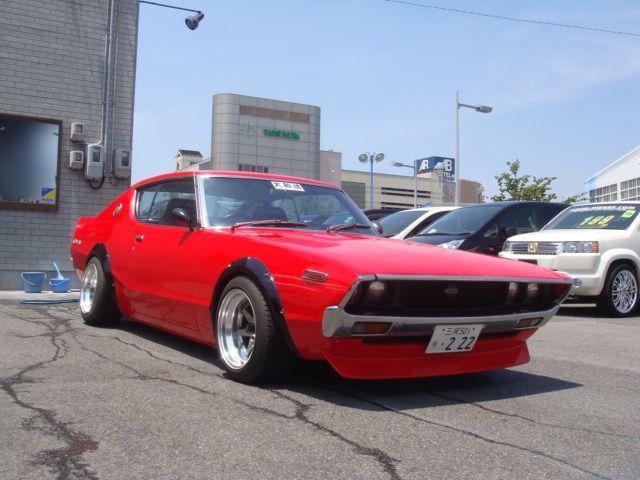 What does it have in common with this Dekotora from Torakku Yar??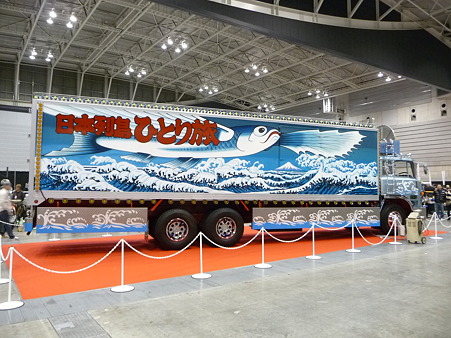 It can be found at the rear of both of them: (more…)
by banpei with
Sorry for the lack of meeting post yesterday, but since it was Easter Monday I enjoyed the holiday. This video of a dekotora meeting in the Yamanashi prefecture will probably make it up to you. 😉

by banpei with

New year has already been one and a half months ago, but nevertheless these New Years meeting videos by masa6254 have a tons of kaido racers in them:

Masa6254 is actually a dekotora fan, but I reckon he likes the occasional kaido racer as well. 🙂

Found at [masa6254 @ Youtube]
by banpei with
Perhaps a bit too western (or actually southern for the Japanese) to be real bosozoku, but this 1983 chartbuster features some bosozoku (on motorcyles) and dekotora in its video clip that was recorded in Japan:

Through [Pink Tentacle]
by banpei with