Demon camber Alto Works
Demon camber cars or bippu rides are not something we generally post here, but this insane Alto Works has to be shared!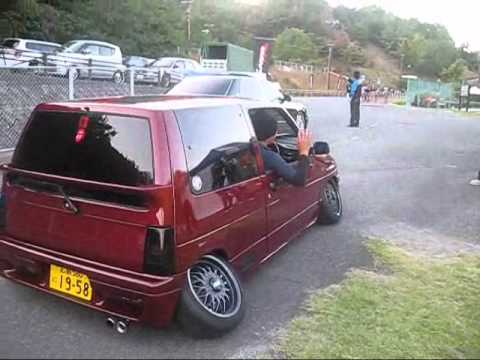 Just imagine driving this on the highway… (video on the next page!)

I guess high speed driving would certainly shred the tires to pieces!
Direct link to video: ????????????in GSO Vol.7
This entry was posted in demon camber and tagged alto works, bippuzoku, demon camber, suzuki alto by banpei with