Exhaust of the week: GX71 children accounted for
This Mark II takes children into account: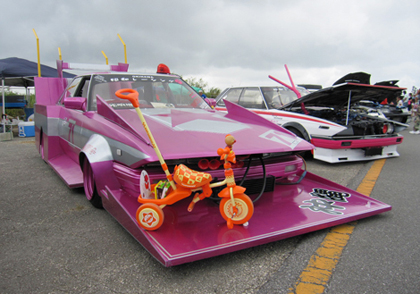 A nicely done kaido racer with a tricycle on its lip!
The exhaust pipes are four crazy pipes sticking out of the rear: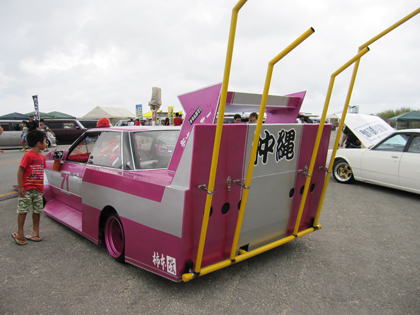 And I'm sure I've seen this one before… Something to do with a coloring book??? 😉
The car was spotted on the 2011 Yomitan motor carnival in Okinawa by maro69.
This entry was posted in exhaust of the week and tagged exhaust of the week, kaido racers, Mark II GX71 by banpei with