Auctions: Grachan Falken GX71

Last weekend Tommy J. sent me a link to a auction on Yahoo Auctions where this great Yonmeri zokusha was for sale: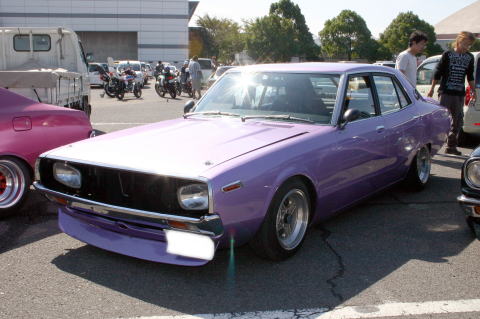 Nissan Skyline C110 #2
Asking price was a mere 1,200,000 yen (13000 dollar) and I wanted to post it here today since Speedhunters is doing a Skyline special this week.
Unfortunately the auction ended yesterday and I was able to post it up on bosozoku style. Meaning the images had gone as well and I was unable to include them here.
To make it up to you I looked up another zokusha on Auctions Yahoo: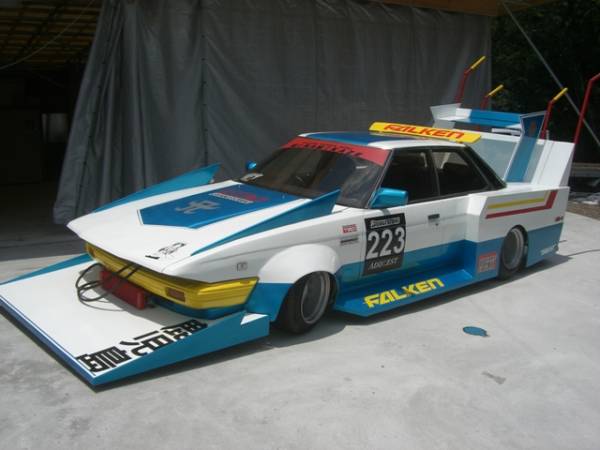 Grachan Falken GX71
There were no other Skyline zokushas to be found on Auctions Yahoo, so you have to do it with this Toyota Mark II GX71. But this GX71 is really something! It has got it all!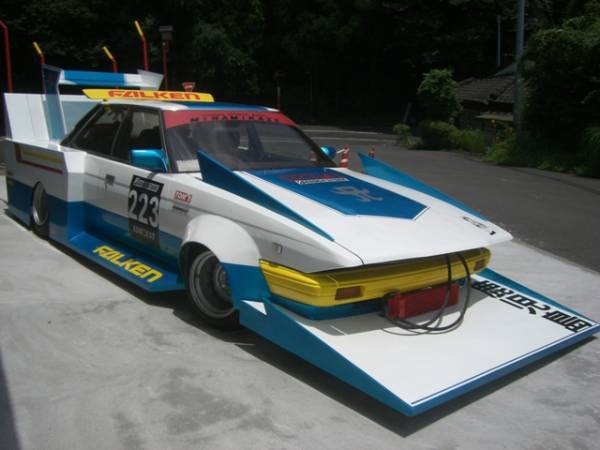 Grachan Falken GX71
Huge lip, oil cooler, hood fins, wide front fenders, boxy rear fenders, roof spoiler, boot spoiler…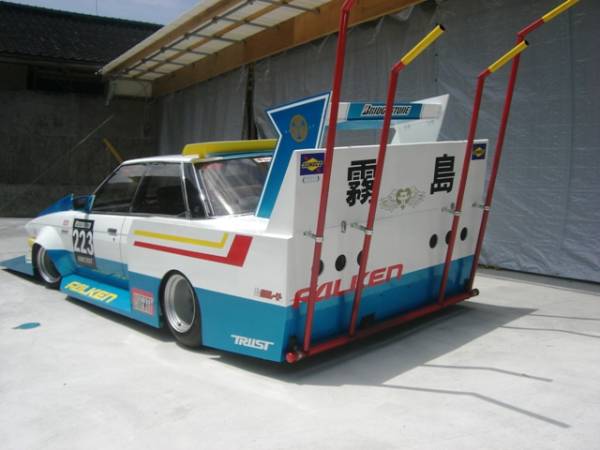 Grachan Falken GX71
… quad exhaust pipes, taillight swap and whatever we missed in this sum up! 😀
Auction of this grachan can be found here: Grachan Falken Mark II GX71
Terribly sorry we were unable to post Tommy J.'s Yonmeri Skyline today. It was a far better looking zokusha than the grachan above…
This entry was posted in Mark II GX71 and tagged auctions yahoo, Mark II GX71 by banpei with