Exhaust of the week: takeyari Cresta GX51

Most of the kaido racers are either the old 70s and early 80s Skylines or the newer Cresta/Mark II GX61/GX71s. Seeing an a Cresta GX51 is actually a rare sight these days!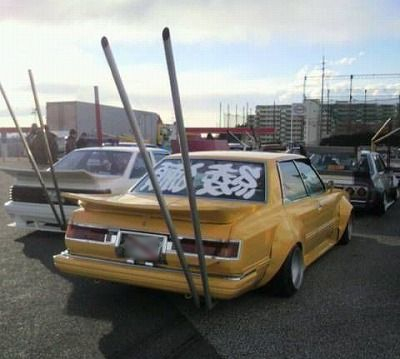 Takeyari Cresta GX51
Big victory pipes…
… a pair of huge bolt on fenders …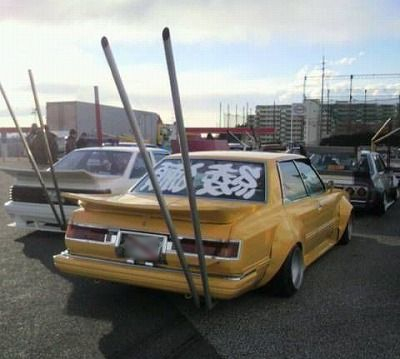 Takeyari Cresta GX51
… and a bone stock Cresta GX51 front end.
Found at [Strange car]
This entry was posted in exhaust of the week and tagged bamboo spears, cresta gx51, exhaust of the week, takeyari by banpei with