Somebody thought uploading a video of the front wheel of his Cresta GX51 would be an excellent idea.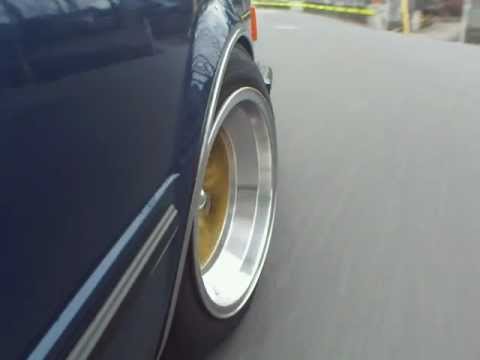 Normally I'd say boring and skip the whole thing. But not when you realize what wheels has mounted under his Cresta!
Can you guess what they are? (video and solution on the next page) (more…)
by banpei with
Even though the owner may be a woman, this kaido racer is far from being girly!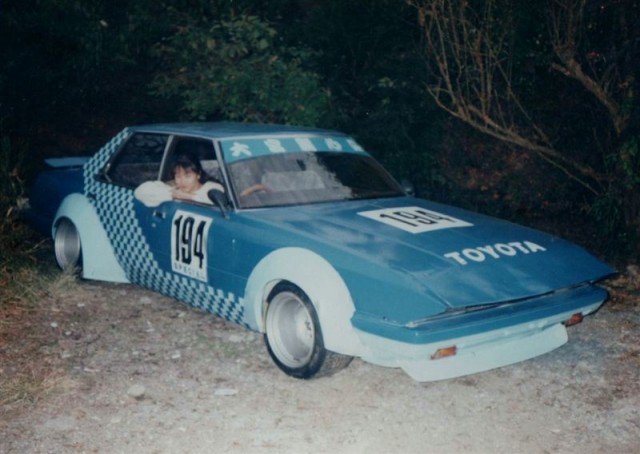 This Cresta GX51 wasn't created by her, but in the end she did buy it from some chap who spent over half a year of work on the car.
Found at Minkara
by banpei with

Most of the kaido racers are either the old 70s and early 80s Skylines or the newer Cresta/Mark II GX61/GX71s. Seeing an a Cresta GX51 is actually a rare sight these days!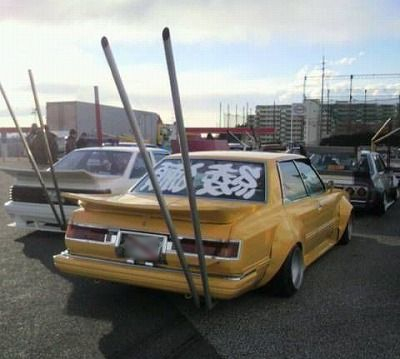 Takeyari Cresta GX51
Big victory pipes…
… a pair of huge bolt on fenders …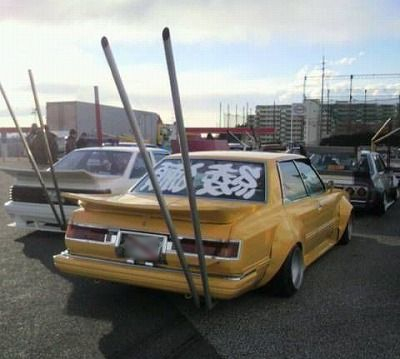 Takeyari Cresta GX51
… and a bone stock Cresta GX51 front end.
Found at [Strange car]
by banpei with

We found these on auctions.yahoo.co.jp with an auction for the big spoiler on the back of this car: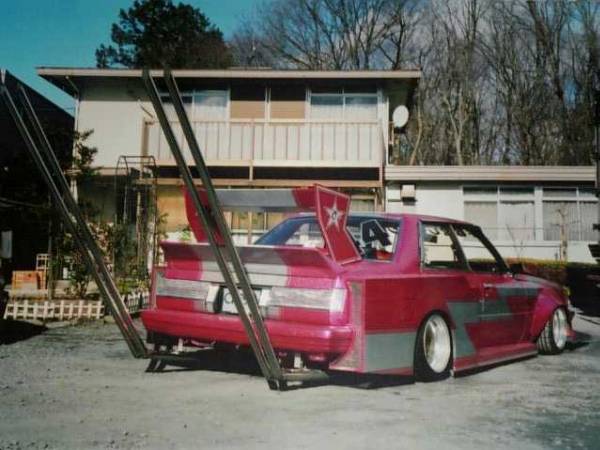 Old skool quad pipes on this Cresta GX51
This Cresta GX51 is a perfect example of the old school bosozoku style we saw during the 90s.
It even breathes more 90s from the front of the car: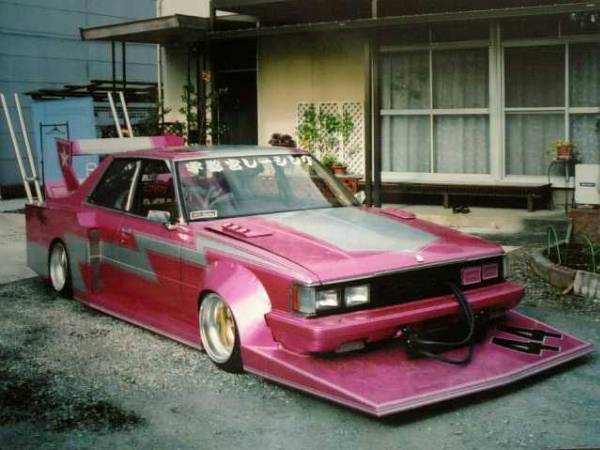 Old skool quad pipes on this Cresta GX51
by bosozoku with