Exhaust of the week: Side exhaust Crown MS125
I like the way the side exhaust is mounted to this Toyota Crown MS125: a bunch of clamps attached to the rear passenger door hold the side exhaust in the air!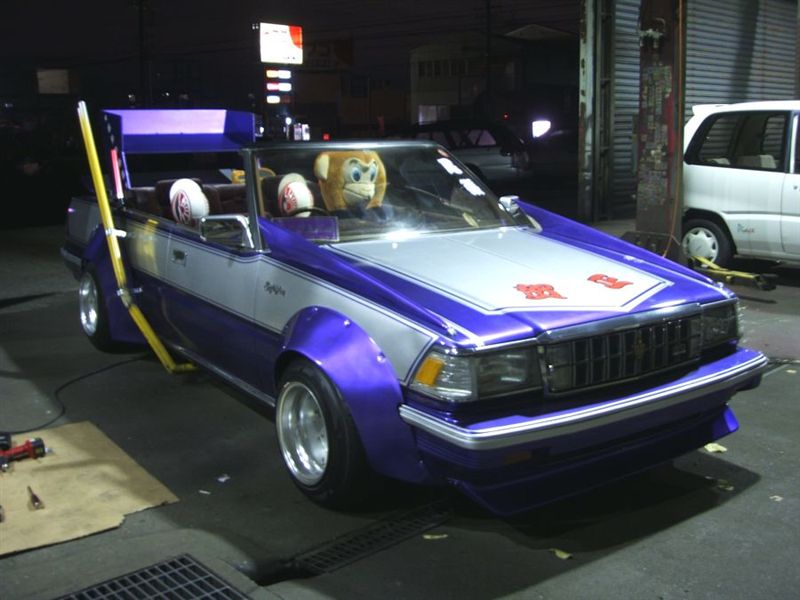 Side exhaust Crown MS125
At least the monkey still has a way to exit the vehicle. (???)b
For the people awake at this hour: this Crown was posted before in a deep dish feature.
Found at [Yoropiku ~ ?]
This entry was posted in exhaust of the week and tagged crown ms125, exhaust of the week, side exhaust by banpei with