Aggressors of Dark Kombat was a fighting game released by SNK in 1994 and went a few steps beyond their normal fighters. As the name already suggests: the game uses the K to make a wink to the Mortal Kombat.
The game itself was more targeted to the street brawling youth, hence all the references to the bosozoku in it. In this fragment you can spot in the background a shark nosed Toyota Soarer GZ10, a Toyota Crown MS125, a Toyota Cresta GZ71 and a Toyota Celica XX GX61 with oil coolers mounted on the bumper! Makes me wonder if they got some cash from Toyota for inserting their whole 80s lineup…

Now where can I find a second hand Neo Geo? 😉
by banpei with
Those late 80s Crowns are always make a nice kaido racer, even if the modification list only contains lowering it VIP style, put a big wing on the trunk and add a set of bamboo spears exhaust pipes: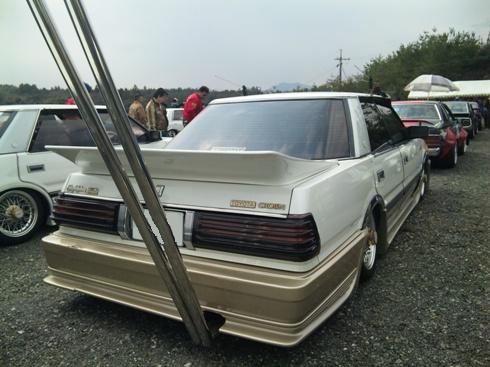 Crown MS125 bamboo spears
Found at [?????????]
by banpei with
I like the way the side exhaust is mounted to this Toyota Crown MS125: a bunch of clamps attached to the rear passenger door hold the side exhaust in the air!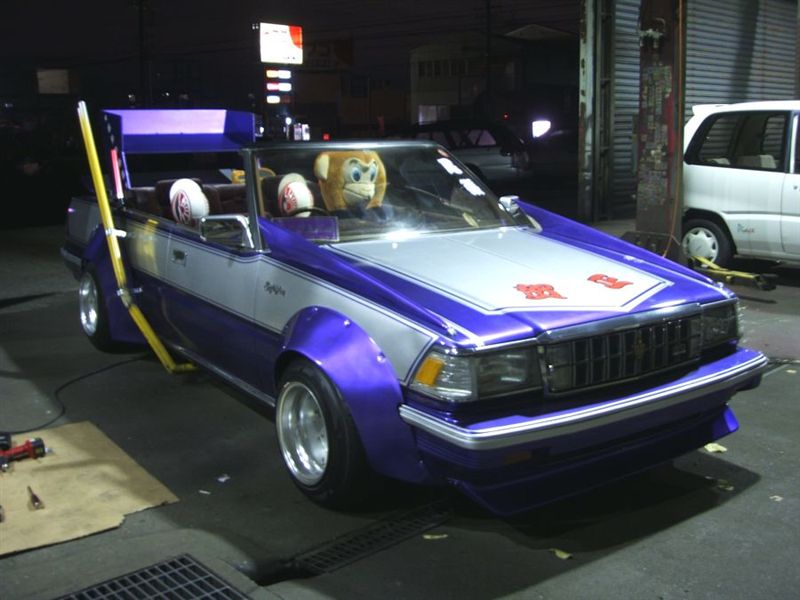 Side exhaust Crown MS125
At least the monkey still has a way to exit the vehicle. (???)b
For the people awake at this hour: this Crown was posted before in a deep dish feature.
Found at [Yoropiku ~ ?]
by banpei with
Kengitv1106 uploaded these three Highway Racer Festival videos:

Amazing how much music/noise you can make with a bunch of big exhaust pipes!
And there is more: shirtless revving!
Two more revving videos on the next page!


And last but not least, a bunch of rev-bys on the straight:

That last Crown MS125 is absolutely the best of them all! 🙂
Error thrown
Cannot unset string offsets