Exhaust of the week: Starred Mark II GX61
This Mark II GX61 with an inside-out star shaped exhaust is about the maddest exhaust I've seen so far (there is one that goes beyond this one!):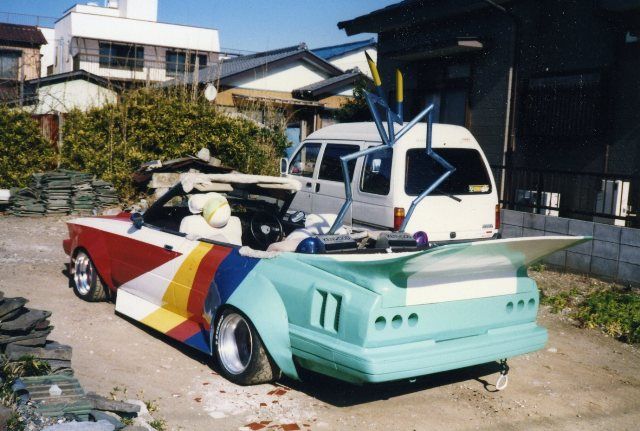 Toyota Mark II GX61 with star shaped exhaust
It appears to be sitting somewhere near the rear seats, just like it were a couple of your mates sitting in the back. Wicked!
Found at [Cheriboizu]
This entry was posted in exhaust of the week and tagged exhaust of the week, Mark II gx61, starshaped by banpei with