Last year this GX61 definitely was featuring the most radical exhaust of the Tokyo Auto Salon!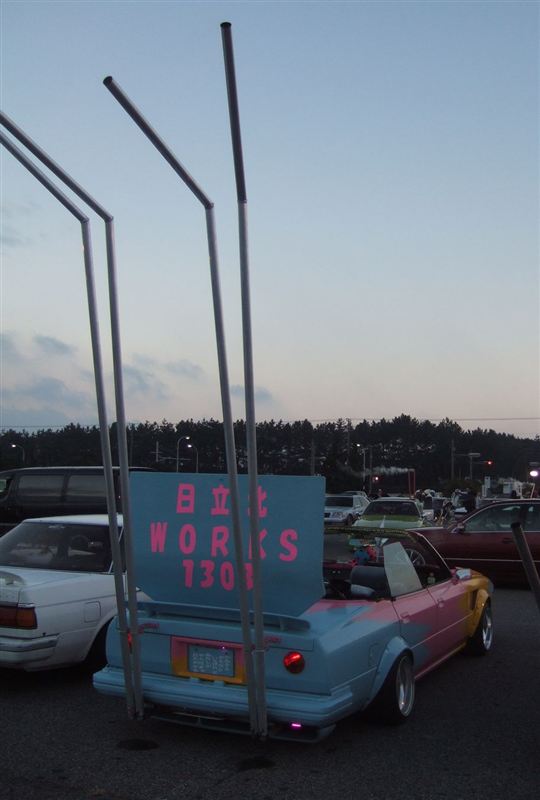 A real sharknose GX61
Let's hope this year someone has an equally or even more insane one!
First posted here Picture of the week: real sharknoses at Tokyo Auto Salon 2011
by banpei with
This week another great wallpaper by Factory King: a absolutely fabulous Kyusha Kai Mark II GX61!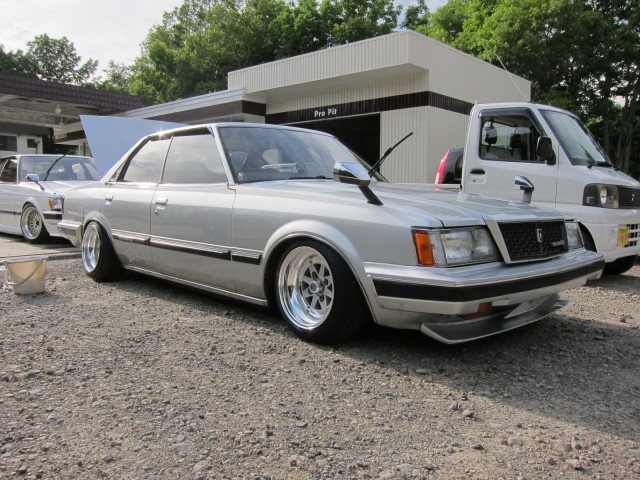 Right-click here to download or set it as your wallpaper!
Found at factoryking
by banpei with
This quadruple lightning (zig zag) exhaust is equally impressive as the big Super Silhouette like wing on the rear of the car. Heck, it is even bigger than the whole car!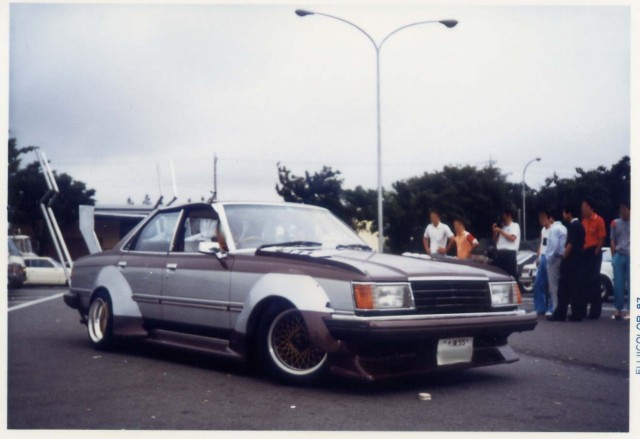 Found at y_0*8**8
by banpei with
These guys from Sakura Racing really know how to hold meetings!

Music is Here comes the Rocka Rolla by The Mack Show
by banpei with
Maybe a bit different type of meeting, but these two Toyota Mark IIs actually met at work!

The Mark II GX61 with rabbit-ear fender mirrors is owned by the poster of the video while the Mark II MX41 is owned by his friend.
Found at samurai7319 @ Youtube
by banpei with