This Mark II GX61 with an inside-out star shaped exhaust is about the maddest exhaust I've seen so far (there is one that goes beyond this one!):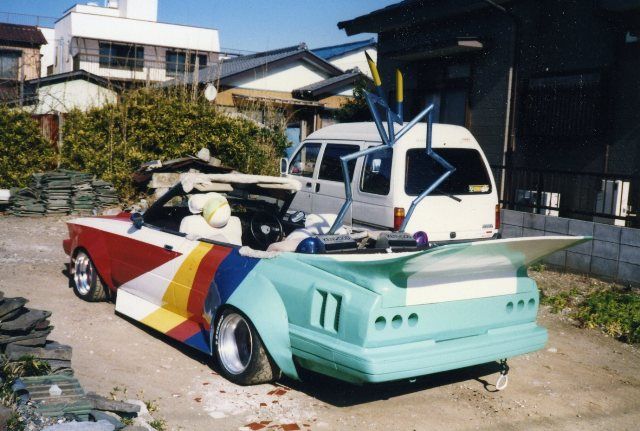 Toyota Mark II GX61 with star shaped exhaust
It appears to be sitting somewhere near the rear seats, just like it were a couple of your mates sitting in the back. Wicked!
Found at [Cheriboizu]
by banpei with

This monday a bunch of videos pipiyumio shot at the Nagoya Auto Trend in 2008.

Perhaps the videos are not in the best quality (I suspect he used a phonecam) but the sounds of those revving zokushas makes it definitely worth!
And in this last video a couple of Yonmeris and a Mark II GX61 leave the scene:

by banpei with

I found this nice picture in a Nagoya Exciting Car Showdown album on Minkara: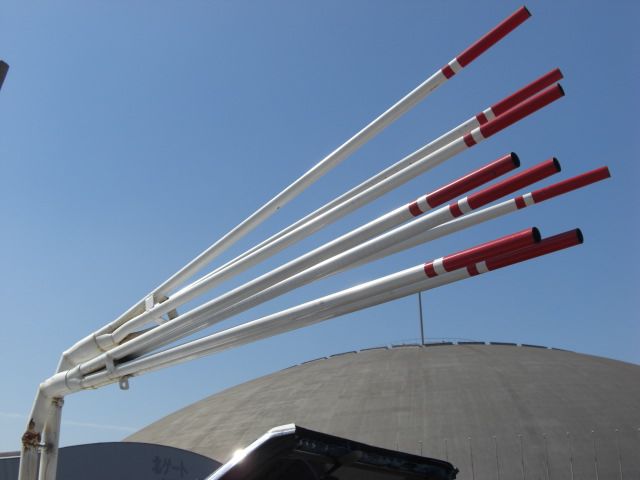 Octopus exhaust on a Mark II GX61
I think it belongs to the same meeting as the ones Dino shot for Speedhunters
And in this picture you can see how that actually looks on a Mark II: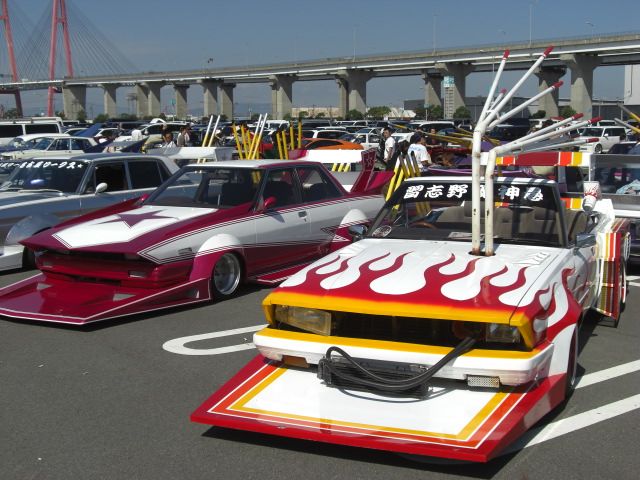 Octopus exhaust on a Mark II GX61
Well, at least if you can still identify the Mark II underneath it. 😀
by banpei with

These videos are from the Tokyo Auto Salon 2010), a bit late but nevertheless some really nice videos!
The infamous Gloria 430 with Y shaped exhaust and a roof chopped Mark II GX71:

Two Mark II GX61-es:

And my personal favorite, a red/yellow Soarer sliding together with a double star shaped exhaust Crown:

Also compare this video:

With the second TAS video posted here: the two filmers are located next to each other! 😀
by banpei with
I saw this video being posted on the wall by Kevin Bourne on Facebook! Thanks for sharing this Kevin! 🙂

by banpei with