Last week we already posted two of them, so here is the next batch of videos from KengiTV:

Yes, more high revving GX61s, GX71s, Soarers and Leopards! All arriving at the TAS 2010 parking lot!

How about the Dekotora arriving at 0:16? Did you notice the Skyline C110 taillight on the bike? Nuts!
Also the Y30 we posted last week arrives and immediately followed by an insane Nissan President H250, both stirring up the crowd!

At 0:15 a Z20 Soarer arrives and in the back is the owners 6 or 7 year old daughter. Now that's a great idea for a family outing!
Next week more insane videos of the TAS 2010 by KengiTV! 🙂
by banpei with
We found him: the baddest of the badboys! It is …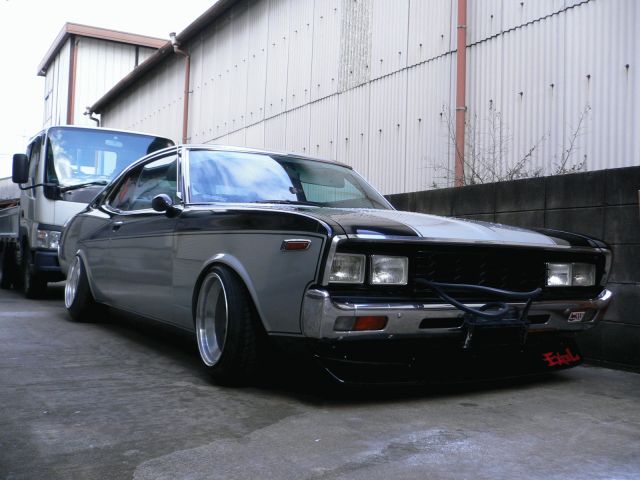 Nissan Laurel C130
… the Nissan Laurel C130!!
I kind of expected this outcome and it was one of my personal favorites from the start! I must say the Skyline C10 was very close all the time, but in the end the Skyline got a very glorious second place with only a few votes difference.
Thank you all for voting and the poll will continue next week with some new stuff!
by banpei with
A few weeks back we already posted the exact same Mark II with its exhaust going through the car: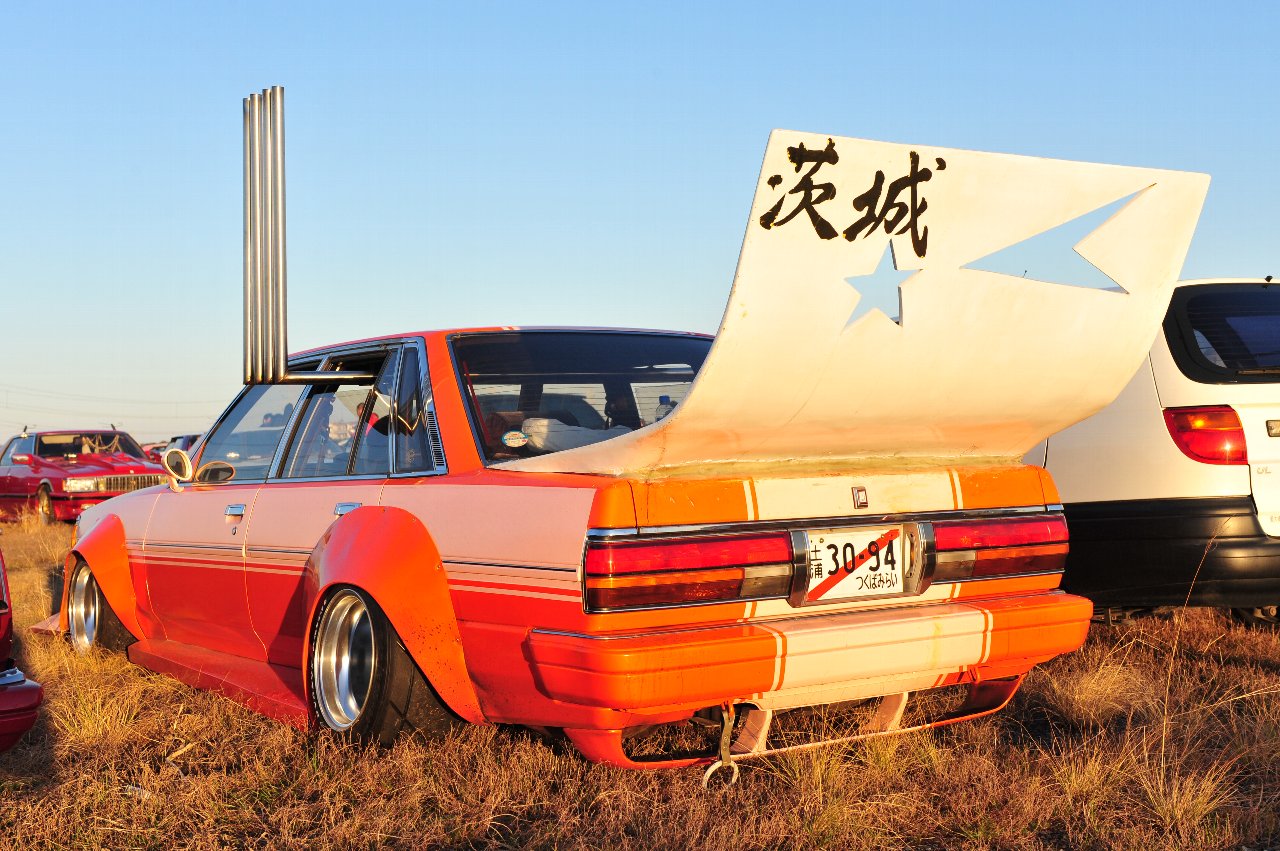 Exhaust through Mark II GX61
On the previous post it was a bit less visible, but as you can see it actually goes through the whole rear of the car!
Also the big spoiler is an amazing piece of art! You can actually see through the star and arrow! Nice!
by banpei with
Found an auction with fourteen (!) back issues of Champ Road for only 300 yen on Auctions Yahoo: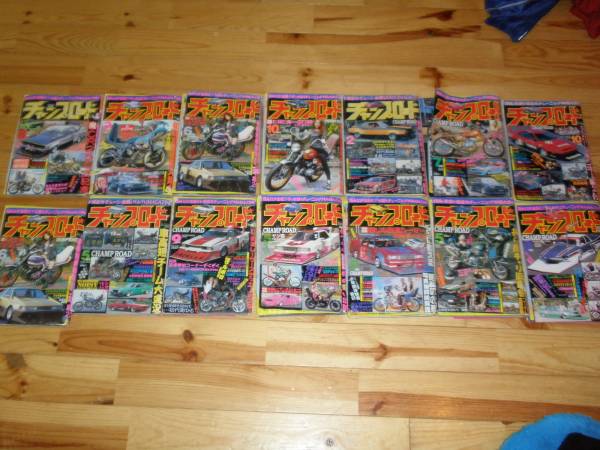 Fourteen issues of Champ Road magazine
For me that's definitely more than half a year worth of reading! 😉
You can find the auction here:
Fourteen issues of Champ Road magazine
by banpei with
Wallpaper Wednesday? On a Thursday?
Facebook fan Chris O'Brien asked us if we could post some big sized pictures so he could put it on his desktop as a background. We dug deeply into the archives and found some suitable pictures for that purpose. We will post them on Wednesdays and the Deep Dish regulars will move to thursday starting from next week onwards
We will kick off this week with this nice Kyusha style C210: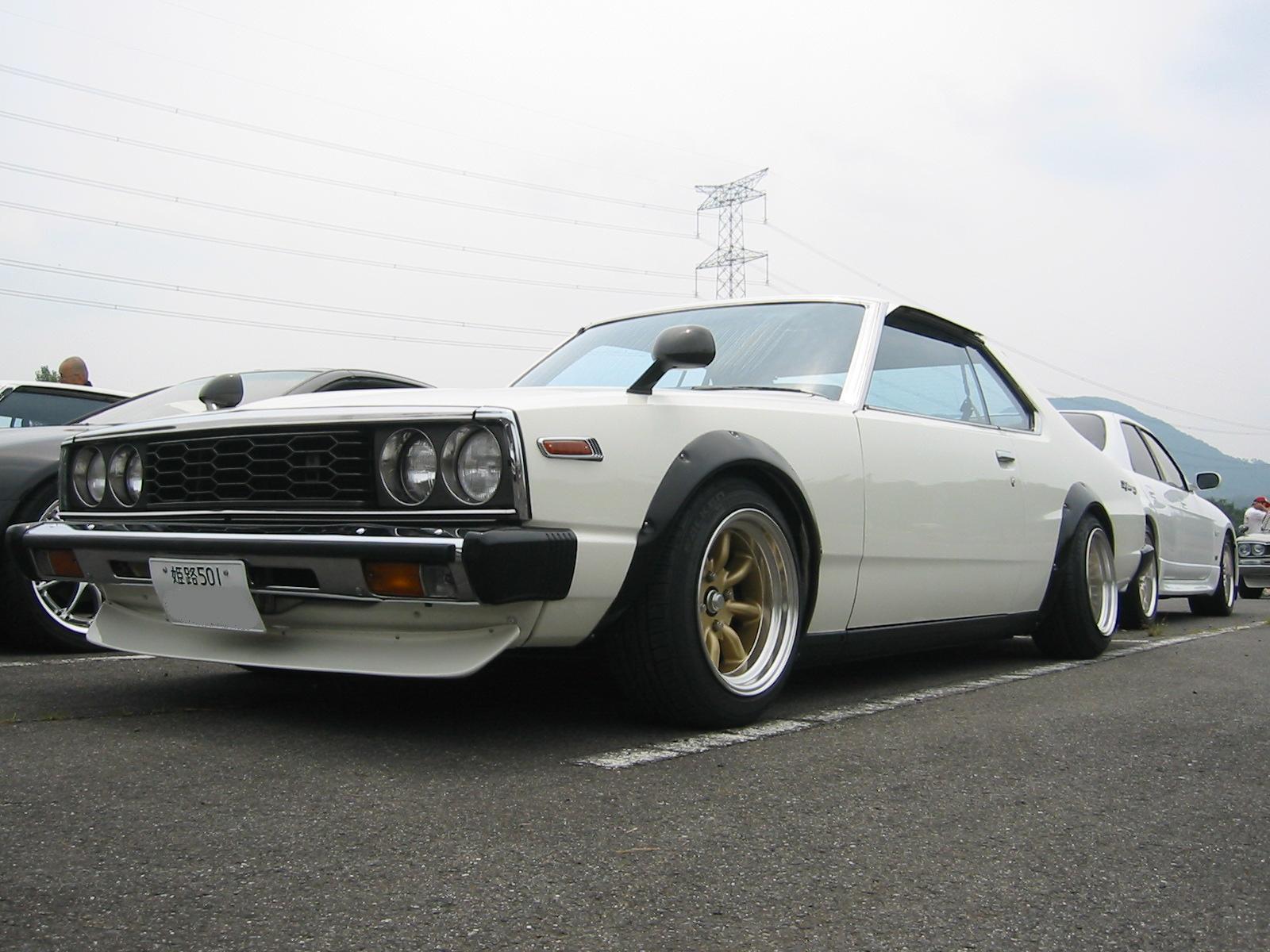 Kyusha style Nissan Skyline C210
You can right-click on the picture to save the 1600×1200 version.
This Kyusha Style Skyline C210 was found here: Ska Diary coffer
by banpei with