Exhaust of the week: Through Mark II
A few weeks back we already posted the exact same Mark II with its exhaust going through the car: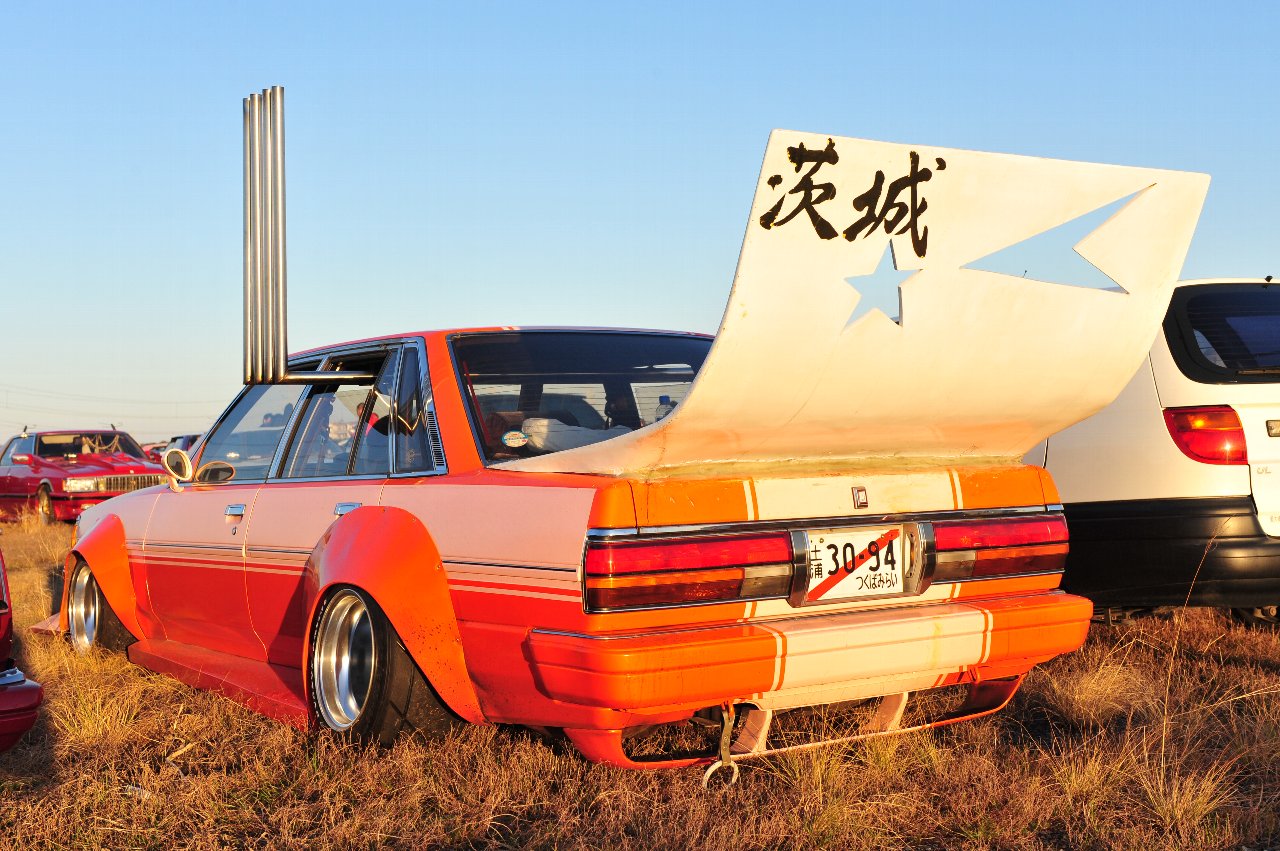 Exhaust through Mark II GX61
On the previous post it was a bit less visible, but as you can see it actually goes through the whole rear of the car!
Also the big spoiler is an amazing piece of art! You can actually see through the star and arrow! Nice!
This entry was posted in exhaust of the week and tagged exhaust of the week, mark II, Mark II gx61 by banpei with