How deep is your dish?
I found these pictures in one of the JCCA New Year Meeting 2010 galleries. These two zokushas are making donuts. One of them appears to be a Toyota Cresta GX71 (judging from the front bumper) with a nice set of deep dish SSR Mk 1 rims: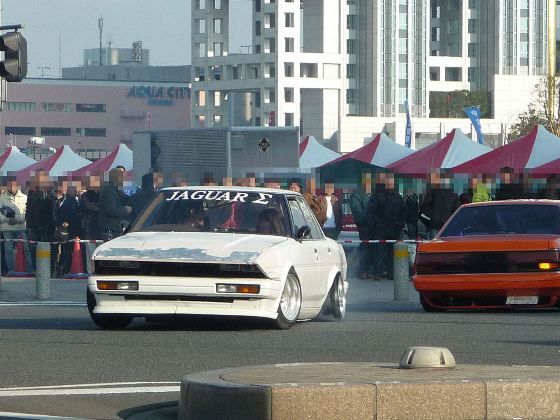 SSR Mk I on Toyota Cresta GX71
Apparently the left rear tire of the Cresta blew and these rims got certainly some damage from that action.
You can see it better in the enlargement of the picture: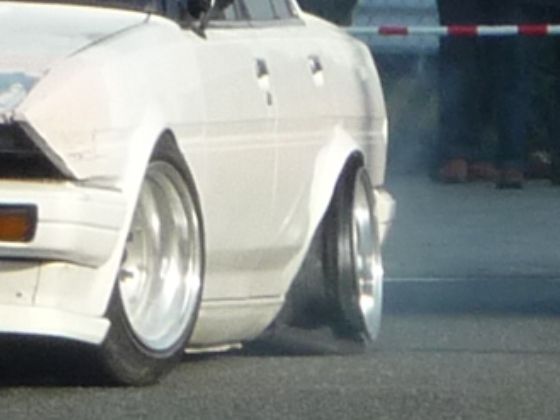 SSR Mk I on Toyota Cresta GX71
Judging from this picture I'd say these rims are around 10J. 🙂
Found at Life Doodling.
This entry was posted in deep dish and tagged cresta gx71, deep dish, JCCA New Year Meeting 2010, SSR Mk. I by banpei with