Can you imagine a deeper dish than these Racing Hart rims?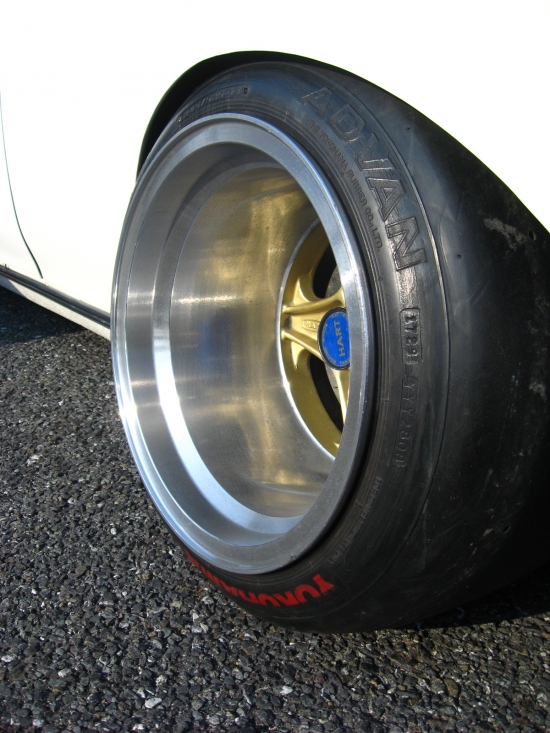 Hart Racing rims on a Nissan Laurel C130
I can hardly think of rims as deep (and as beautiful) as these Racing Hart rims on this Laurel!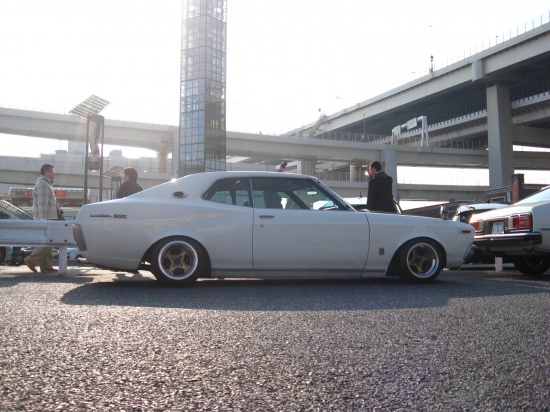 Hart Racing rims on a Nissan Laurel C130
Look at how badass deep dish looks from the side!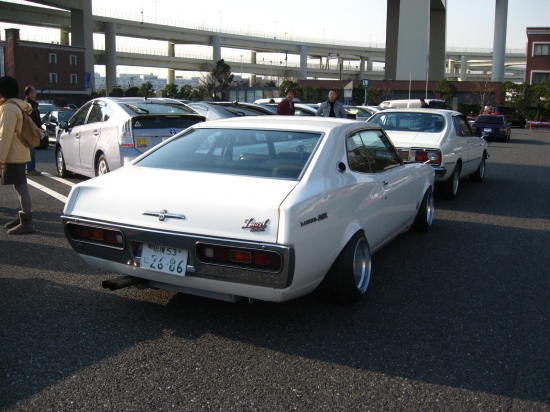 Hart Racing rims on a Nissan Laurel C130
They remind me of a posting from a year ago where a set of Racing Hart rims were for sale at Auctions Yahoo. The seller put them on a Mark II MX41 Hardtop Grande zokusha. Back then I thought it couldn't be better than the Mark II, but apparently I was wrong. 😉
by banpei with
I found these pictures in one of the JCCA New Year Meeting 2010 galleries. These two zokushas are making donuts. One of them appears to be a Toyota Cresta GX71 (judging from the front bumper) with a nice set of deep dish SSR Mk 1 rims: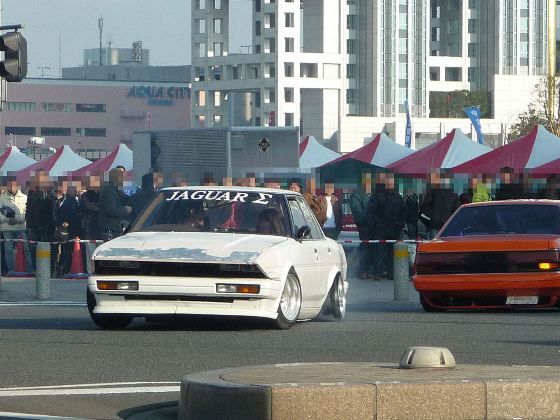 SSR Mk I on Toyota Cresta GX71
Apparently the left rear tire of the Cresta blew and these rims got certainly some damage from that action.
You can see it better in the enlargement of the picture: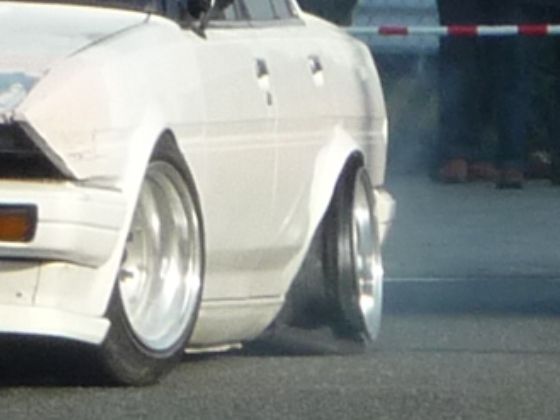 SSR Mk I on Toyota Cresta GX71
Judging from this picture I'd say these rims are around 10J. 🙂
Found at Life Doodling.
by banpei with
A nice thing of classic car meetings is the amount of nice/rare wheels to spot on this event!
How about this set of Riverside rims?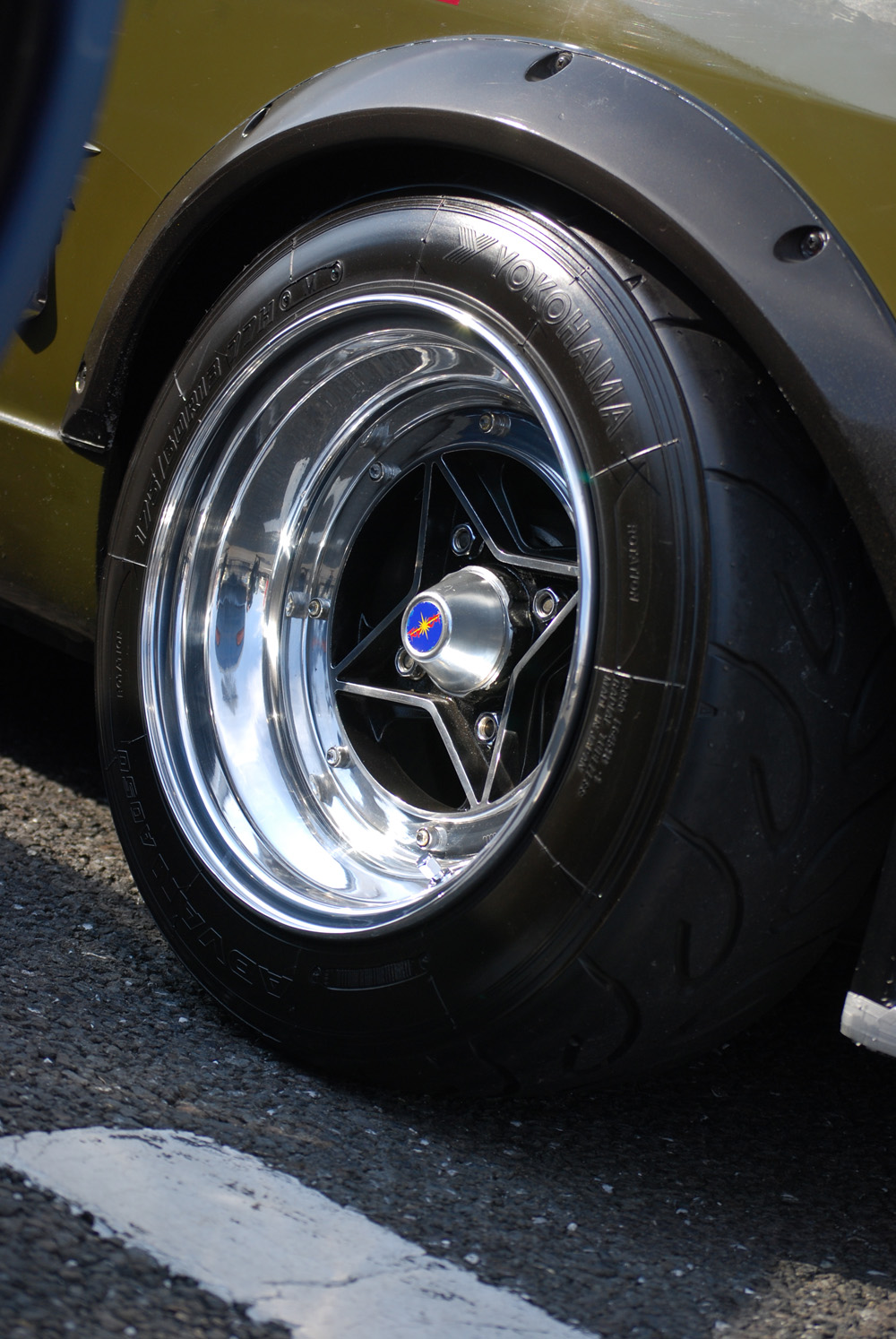 Deep dish Riverside rims
Or some RS Watanabe rims?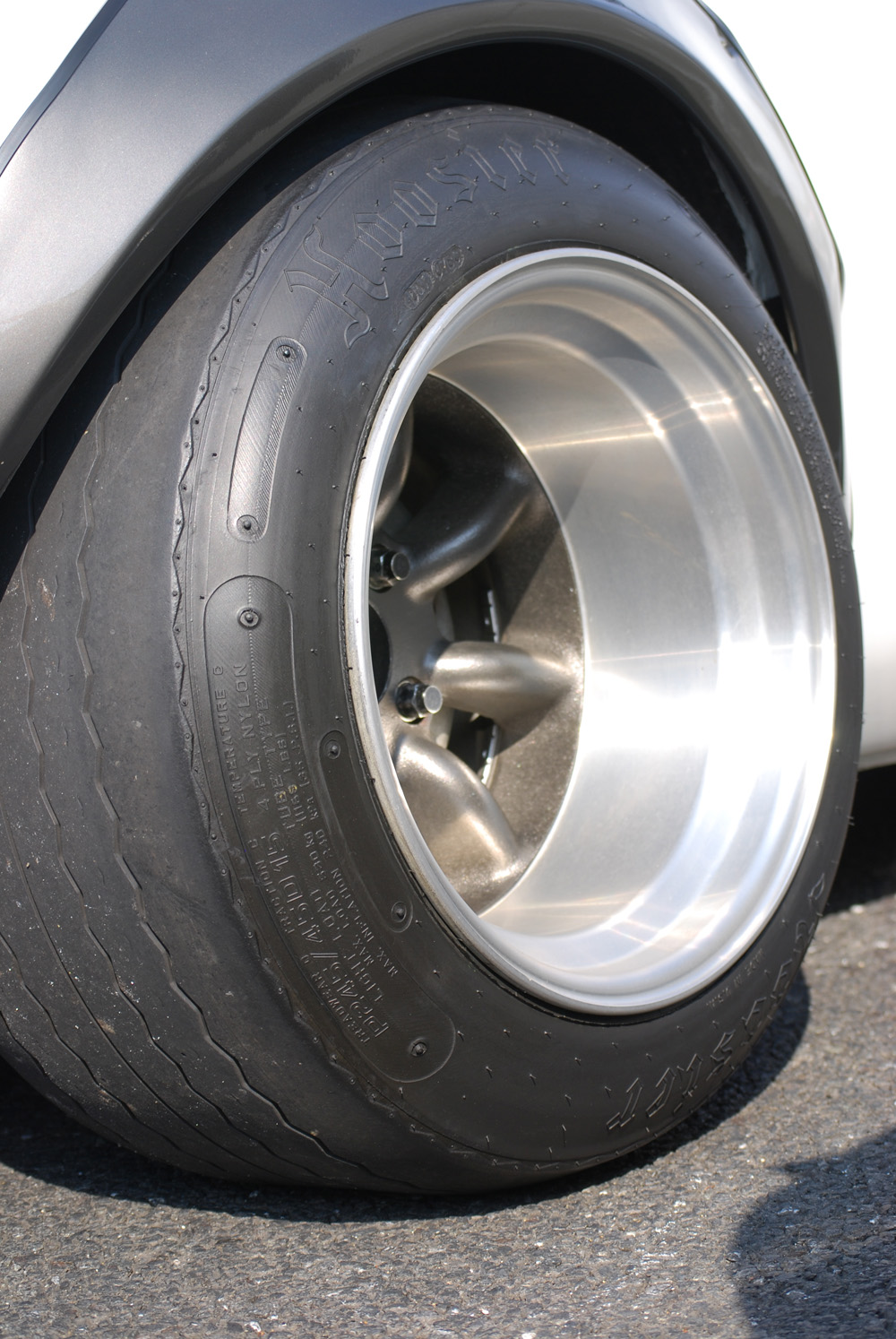 Deep dish RS Watanabe rims
Head over to Tetsuya Garage to see more pictures!!
by banpei with
JCCA New Year meeting is always a good place to see assorted old J-tin, including zokushas!

As you can see: most shakotan cars have great difficulties with the meeting area. The Mazda Luce Legato (with 13B rotary engine) is also having some trouble with its exhaust pipes (leaking in the engine bay).
Continued here:

Do keep an eye upon that Suzuki Cervo SS20 in the background. Notice the height difference between its owner and the car?
You can also see a nice sharknosed Soarer at the very end!
by bosozokuadmin with