There is a name for it: Tsurikawa

Thanks to HachirokuGTV who sent me a link to a blog containing nothing else than pictures of straps and introducing me to the term Tsurikawa!
Tsurikawa (???) literally means strap: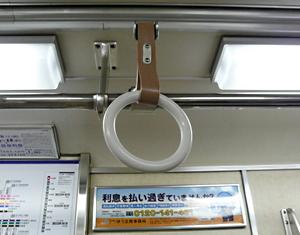 Tsurikawa (strap) standard
To use the word you would normally say something like Tsurikawa ni tsukamaru which means Hang on to the strap.
Of course we all have seen these straps hanging on the Bosozoku styled cars: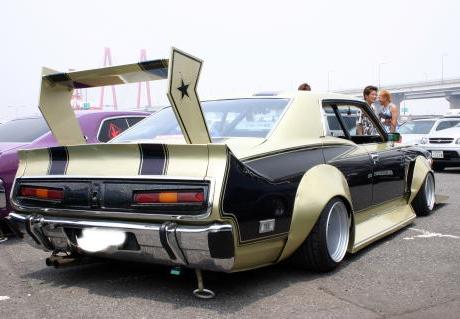 Tsurikawa on Bosozoku car
These straps are well known to indicate the ride height of the Bosozoku cars.
It was adopted from the buckets hanging behind cement trucks. They prevented those trucks from spilling cement on the ground while driving. Those buckets were hanging just an inch above the ground and someone thought it was a good indicator of the ride height! 😉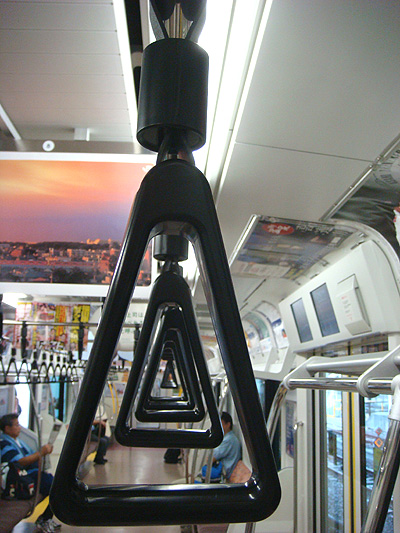 Tsurikawa (strap) modern style
Well, I did find a lot of different straps on the Tsurikawa blog, but I did not find any pictures of them in use under a bosozoku ride… What I did find was the blogger going wild with some of the straps and all different variations on how to hang on the strap! 😀
What I did find was this very cute Tsurikawa I would love to have dangling under my car: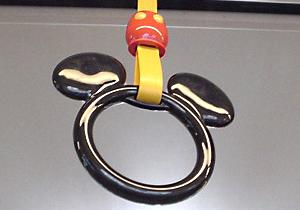 Tsurikawa (strap) cute style
Sorry for the crappy layout, but the blog only posted smaller images of the Tsurikawa!
If you want to browse all the great Tsurikawa used in Japan (and Budapest), please visit this blog:
Japanese Tsurikawa blog
This entry was posted in Tsurikawa and tagged straps, Tsurikawa by banpei with