Most iconic wheel brand results
It was to be expected and Jin already predicted it: SSR is the most iconic wheel brand!
So, lets find out what product by SSR is the most iconic wheel then! I found this great old advertisement of SSR at beeoneoneoh: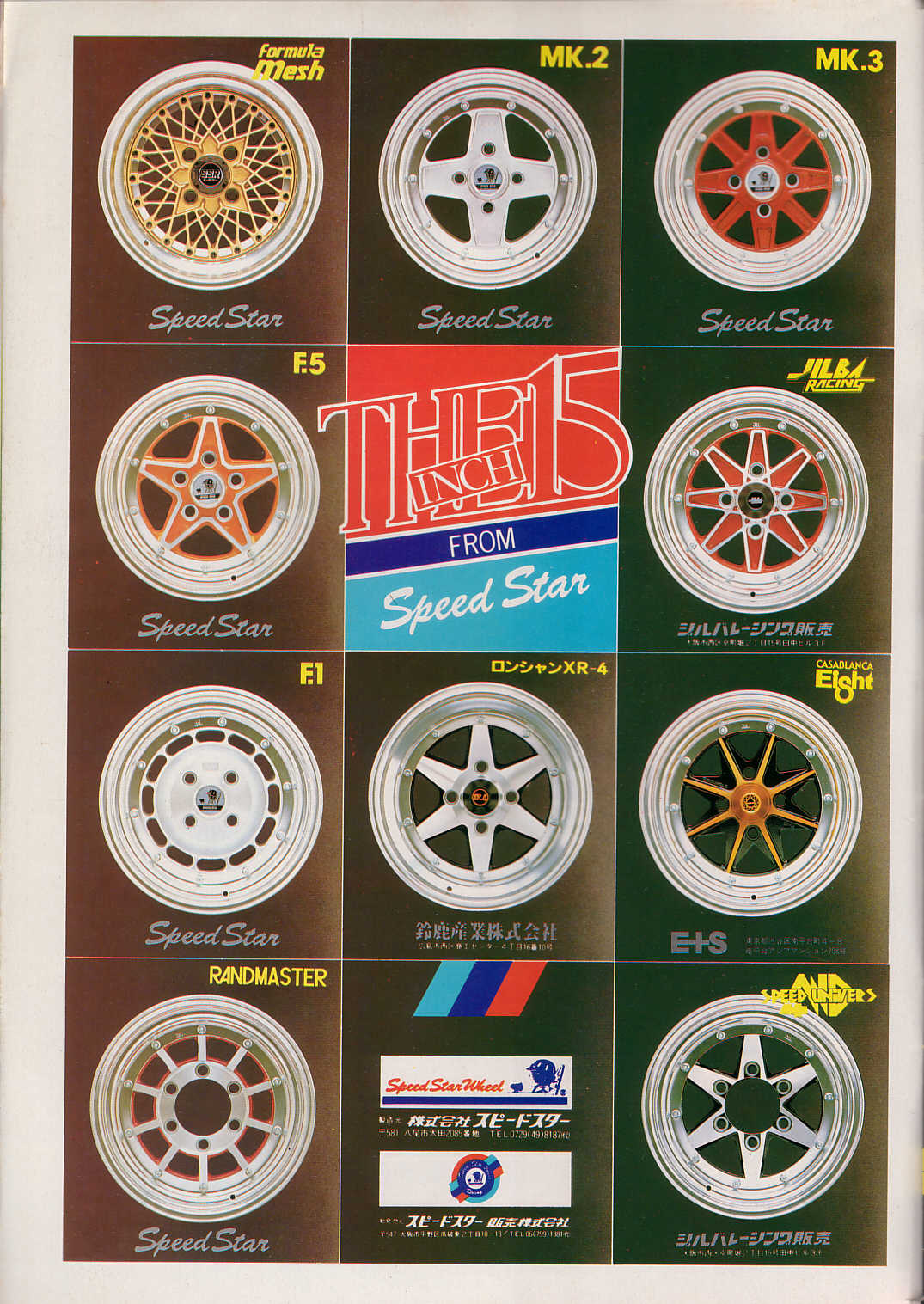 I made an selection out of it:
SSR Mk. I
SSR Mk. II
SSR Mk. III
SSR Formula Mesh
SSR Longchamps XR4
SSR Jilba Racing (isn't that just a solid Work Equipe?)
SSR F5
SSR Star Shark, which is not in the picture, so here it is: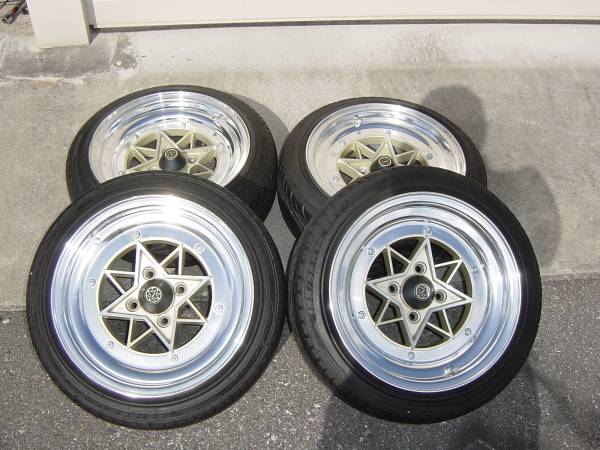 There are some other rims by SSR, but they are either newer or so rare you will never see them on a zokusha!

This entry was posted in deep dish and tagged deep dish, Poll, SSR, SSR F5, ssr formula mesh, SSR Longchamp X4, SSR Mk. I, SSR Mk. II, SSR Mk. III, SSR Star Shark by banpei with