How deep is your dish?
Not as deep as last weeks SSR Mk. IIs, but they sure are one of the deepest Hayashi Streets I've ever seen!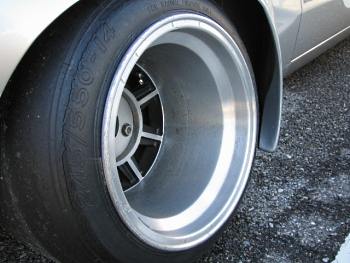 Very deep dish Hayashi Street rims
These 245/55 R14 tires sure look stretched, so they must at least be wider than 10J!! Anyone got has experience with stretching 245/55 R14?
This entry was posted in deep dish and tagged deep dish, hayashi street, rims by banpei with