Last weeks poll results
Last weeks poll showed that Aosima's blue Nissan Skyline KPGC10 was the most favorable car from Shakotan Boogie.
This weeks poll will be about the older Nissan Skylines: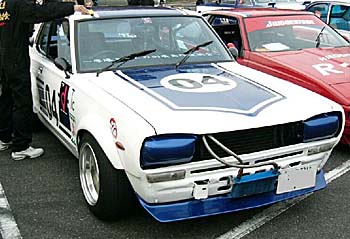 Bosozoku Styled Nissan Skyline C10
Is this your favorite Bosozoku styled Nissan Skyline? The C10 is considered the most beautiful Skyline ever! Especially this racer lookalike should be in everybody's favorite list!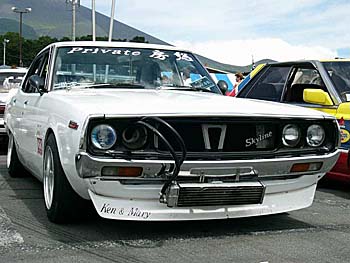 Bosozoku Styled Nissan Skyline C110
Or is this Ken-Meri Nissan Skyline C110 more of your liking? At least this Skyline looks very bad ass with those fat tires and an oil cooler sticking out of the nose!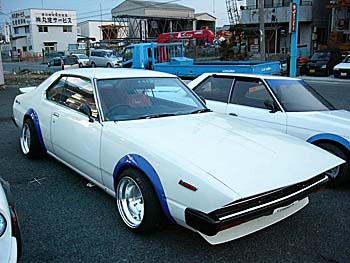 Bosozoku Styled Nissan Skyline C210
Or do you prefer this Nissan Skyline C210? It is the late 70s styling on steroids. Sharknosed to make it even more boxier!

This entry was posted in nissan skyline and tagged nissan skyline, shakotan boogie, shakotan style by bosozoku with