These baby bamboo spears mounted on a Celica XX may look a bit small, but I'm sure a couple of extension pipes can be found in the back of that liftback!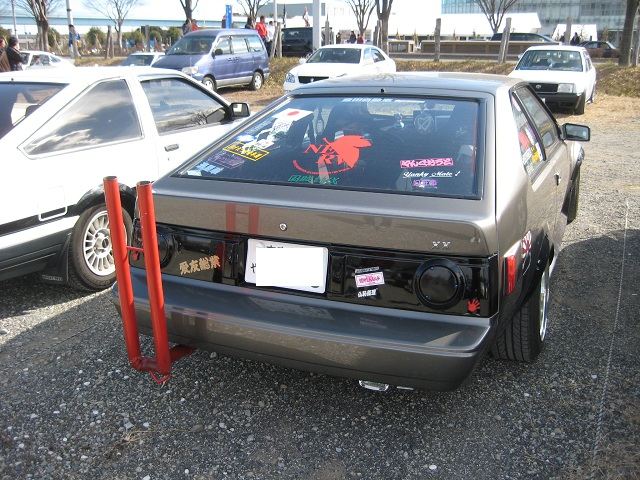 Celica XX with baby bamboo spears
Found at [Murano @ Minkara]
by banpei with

Personally I would call this vinyl race branded Celica XX a granchan (Grand Championship) styled zokusha: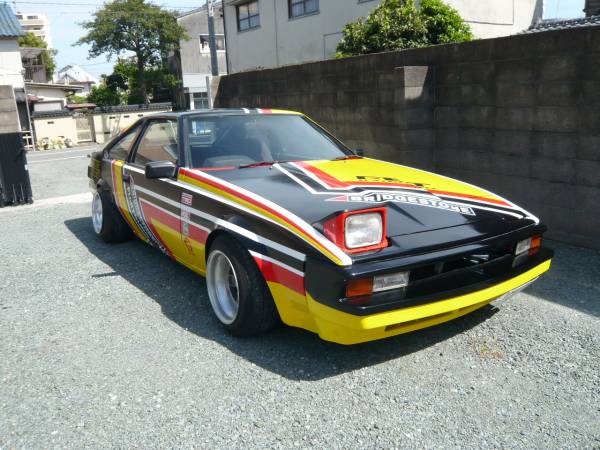 HOT OR NOT? Granchan Celica XX GA61
However the winking eye is actually a bad thing for aerodynamics and the car is lacking excessive bodywork…
The car itself is not lacking anything: a Fujitsubo octopus exhaust, SSR Mk II rims with stretched tires and a five speed conversion.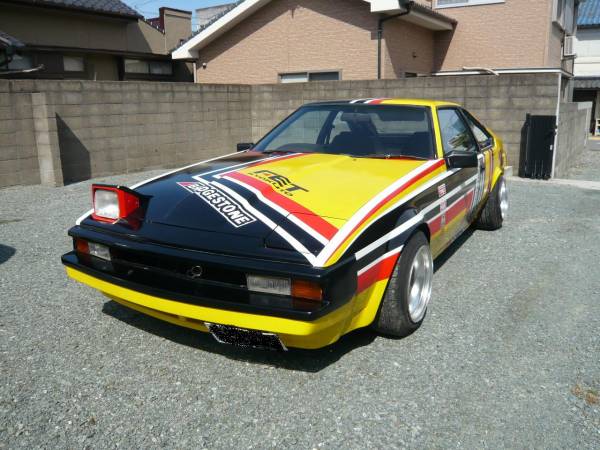 HOT OR NOT? Granchan Celica XX GA61
The SSR Mk IIs are 14 inch 8.5J front and 10.5J at the rear. Tires are 175/60/R14 at the front and 185/50/R14 at the rear. Now that is some serious stretching at the rear!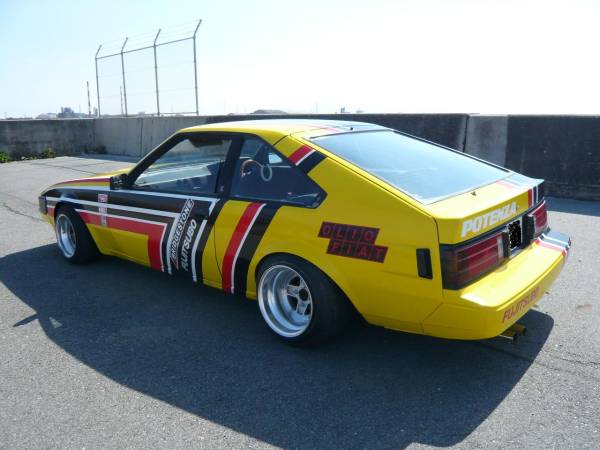 HOT OR NOT? Granchan Celica XX GA61
The car is actually for sale on Auctions Yahoo for a mere $5500.
Now is this Celica XX hot or not?
Thanks to The Doctor for the tip!
by banpei with

Some more pictures were found!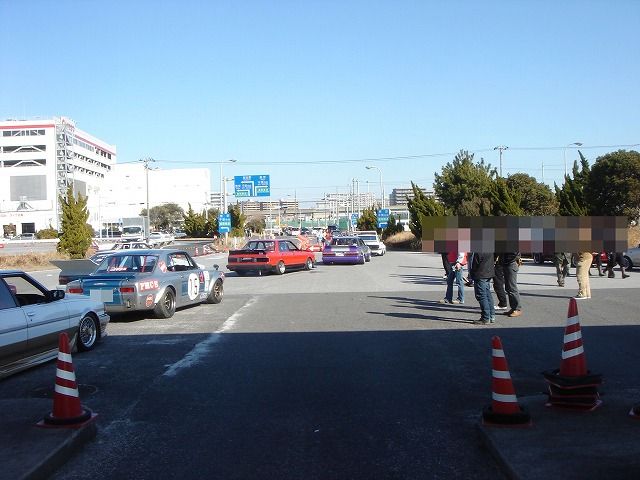 TAS 2010 Bosozoku Meeting
Entrance of the parkinglot.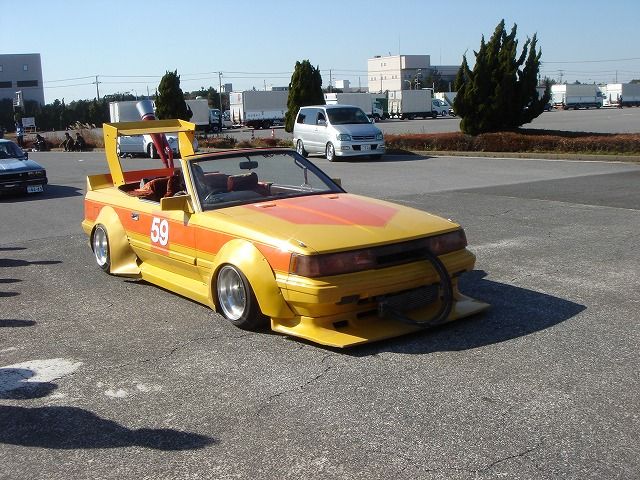 Toyota Soarer MZ10 @ TAS 2010
Roofchopped Soarer MZ10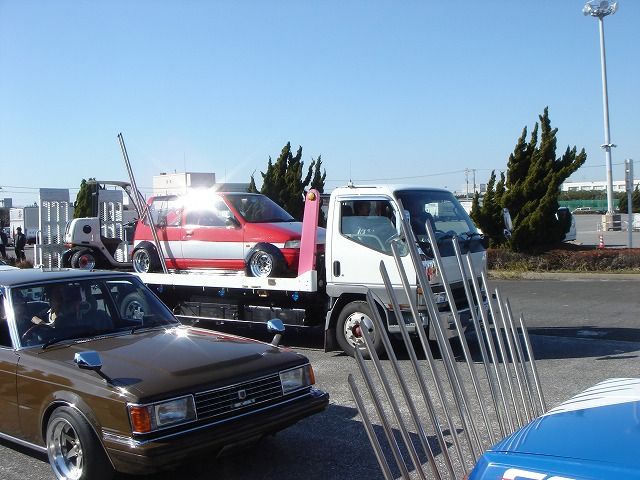 Kei car @ TAS 2010
Unknown kei car on a trailer. Could it be a Honda Today? Nice exhaust pipes in the foreground btw!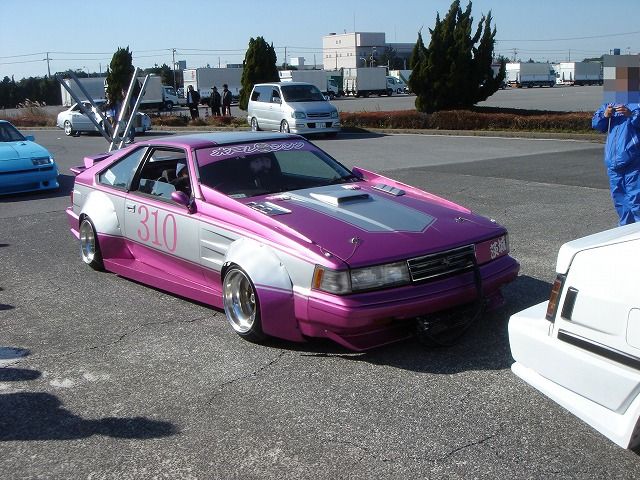 Toyota Soapra XX @ TAS 2010
Remember the infamous Toyota Soapra XX shot by 7tune at Daikoku Futo? Well, it was at the Tokyo Auto Salon 2010! 🙂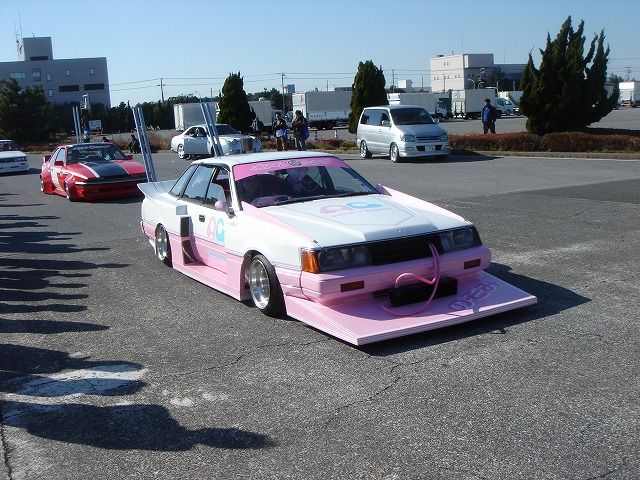 Nissan Leopard F30 @ TAS 2010
How about a Leopard then?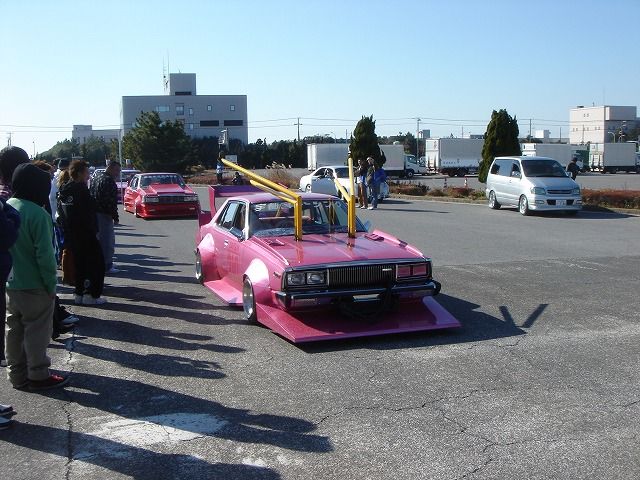 Nissan Skyline C210 @ TAS 2010
This Skyline Japan C210 fooled me for a second with it Mazda RX-5 grille! Nice one!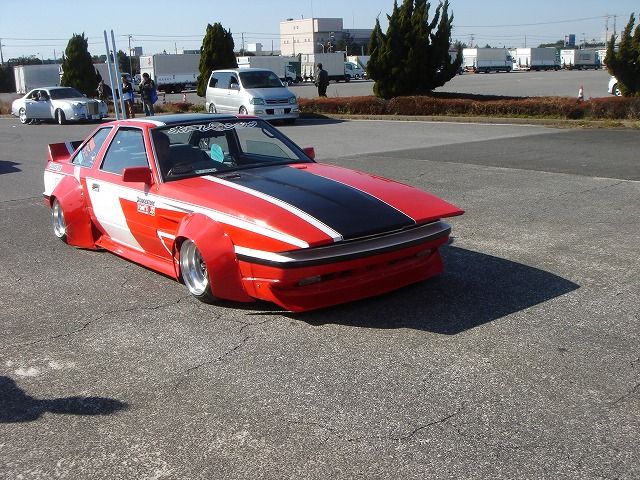 Toyota Soarer MZ10 @ TAS 2010
Another beautiful Soarer! This time it features a sharknose!
These pictures were found at ?SIMPLE SHORT STYLE?'s Minkara photo pages! More will definitely follow!
by banpei with

I know: I've been slacking on the car features lately. I still have to do one about a certain Cressida, so that one will be posted next week! 😉
Today we have this very nice grachan styled Advan Celica XX: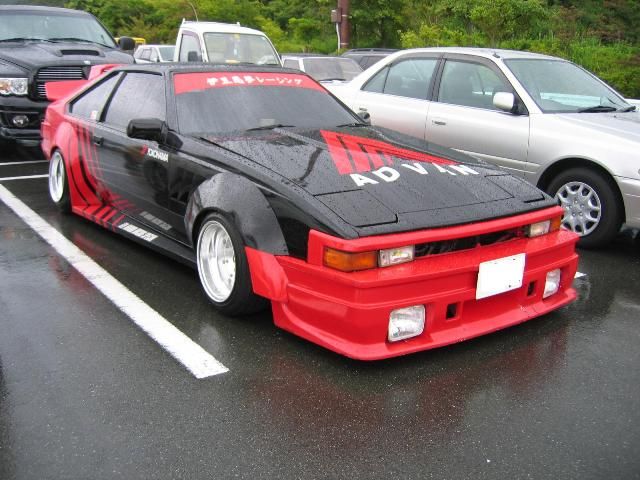 Advan Grachan Celica XX
Apart from its paintscheme and its wide fenders it is actually very delicately styled!
No big nose, oil coolers or hood ornaments like we saw on the My Road Celica XX.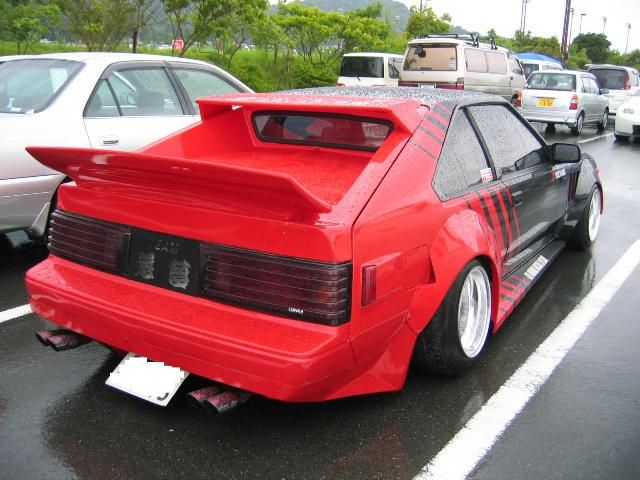 Advan Grachan Celica XX
Actually the only thing I miss on this car is a wild styled exhaust or at least some straight up pipes… Ah well, you can't have everything. 😉
I did see this Advan Celica XX somewhere before, but unfortunately I could not find pictures or videos about it… So whenever I find it again I will certainly post up more!
by banpei with
Welcome to the second part of the 2009 Shiraoi meeting video coverage! If you missed the first four videos posted in the previous part, you can find them here!
The fifth video begins good: with a shakotan C230 Cedric on the foreground, a grachan Celica XX and a Mark II with a peacock exhaust (takeyari) showing its tail feathers for a good 25 seconds!

In the sixth video more takeyari Mark IIs, a bunch of shakotan 910 Bluebirds and a grachan Soarer MZ10.
Read on for three more videos!

The seventh video gives you a good impression of the pitlane and the activity on the straight of the circuit:

And the eight and last video shows the Team Maddona Gloria next to another one. I'm getting a bit puzzled here: I already saw three Gloria Y30s on this meeting! Is this a new craze?

by banpei with