Not that this Soarer is seriously modded, but the blinded headlight and horns sticking out of where the grille is supposed to be is a good sign!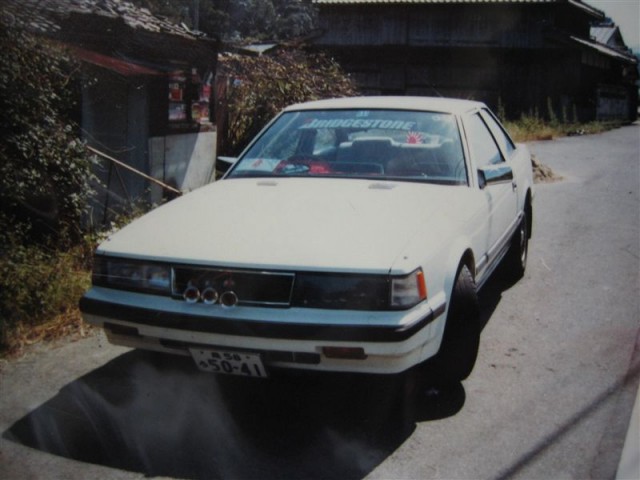 Found at Minkara
by banpei with
Finding this Red Bull Racing liverage at the Tokyo Auto Salon just made my day! Not only old Granchan paint schemes are copied but also the modern ones.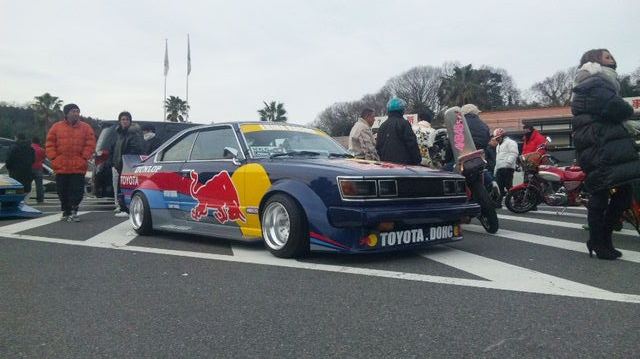 I don't think it is a copy of the Formula One, but what else does carry this liverage? Could it be the Red Bull Racing Nascar? Or maybe Rhys Millen's Hyundai Pikes Peak that got copied?
Found at Minkara
by banpei with
In Japan the Mazda Miata / MX5 (NA) is known as the Eunos Speedster. Apparently the owner of this Speedster thought it wasn't speedy enough and hacksawed a kaido racer trim around it!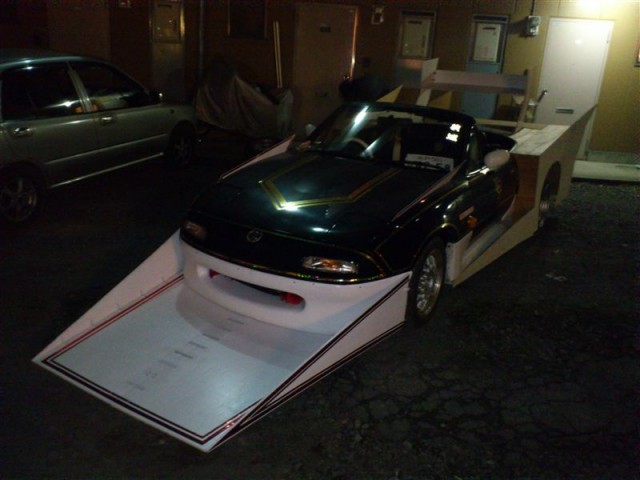 I do have a split feeling about this: one part of me shouts what a cool thing! and the other part of me shouts OMGWTF?! and another part of me is just longing to see more of this monster!
Found at oh! intercept my Racers @ Minkara
by banpei with
The owner of this C230 Laurel hardtop sedan certainly has the right attitude: a work in progress doesn't necessarily mean you can't show your car. 😉


The deep dished Techno Phantom rims look like they were made for this car!
Found at: ???? @ Minkara
by banpei with
If Batman would have driven a Nissan Cedric 330 this is probably what it would have looked like: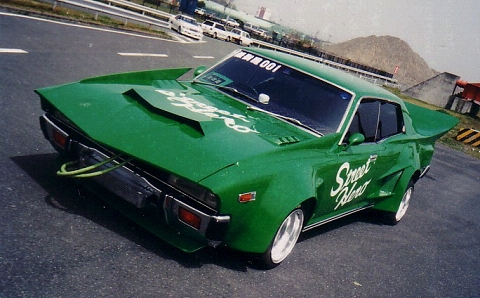 I just love the sharknose slowly growing to hood fins and its side fins growing to a ducktail. Amazing how 80s styling can still be appealing! 🙂
Found at Manato
by banpei with