Most Leopards transformed into kaido racers involve the older F30, so seeing this odd colored Leopard F31 with an set of fender flares and an oil cooler attached to it made me very curious on how it looked from a different angle.


Unfortunately I haven't found another one so far, but nevertheless wanted to share…
Picture found at in Ka Ry's photostream at Flickr. (Definitely worth browsing through his streams!)
by banpei with
Photoshops always make your dreams come true: I always wondered what a modified Civic Type-R would look like… And this is it: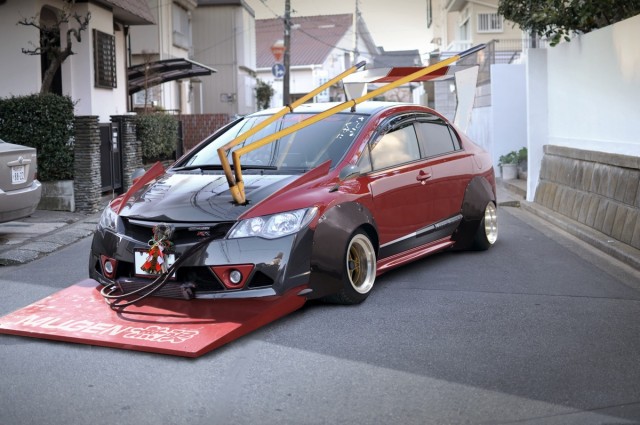 Okay the end result is not 100% realistic, but at least the hoodfins, oil cooler and blistered fender flares should be realistic enough? 😉
Found at: Minkara
by banpei with
The Dunlop theme on this sharknosed Daihatsu Mira L200 was applied after the owner saw a picture of it in a magazine.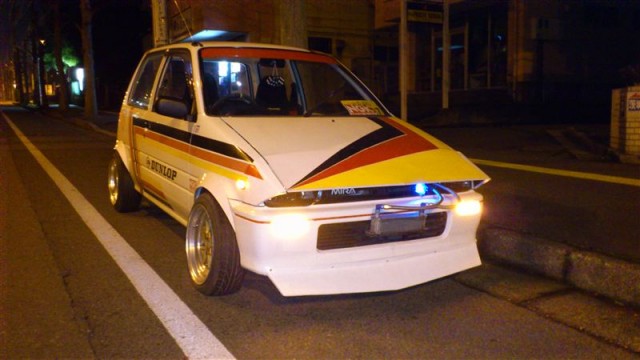 Unfortunately the Mira is not lowered, so the wheels are a bit out of the usual kaido racer alignment. 😉
Mainly the front has been modified extensively: 80s racer lip, oil cooler, lights, sharknose… But at the rear not much has changed: (more…)
by banpei with
Kaido racers look best with lots of bodywork extensions, some weird two-tone vinyl stripings and the obvious oil cooler. This Cresta GX71 is no exception to this!


Right-click here to download or set it as your wallpaper!
Found at Heros7009
by banpei with
Last Thursday I was reading one of the RC car features on Speedhunters. This feature was about a roofchopped Toyota Soarer by Tijs Lochbaum crafted with the most tiny details. It reminded me of another RC car that was sent in by one of my readers: a roofchopped Mark II GX71 with the same level of details as the Soarer. Could it be???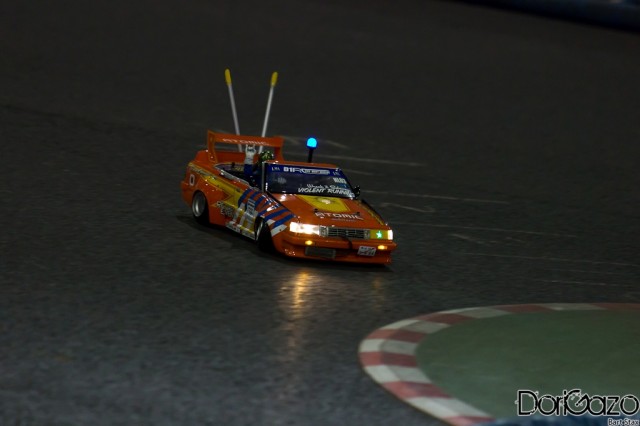 Yes indeed: almost two months ago the very same Tijs approached me with the picture above and just look at all those tiny details!
At a glance you immediately spot the oil cooler, blistered fenders, hood fins, victory exhaust pipes, JDM license plate, headlight covers and the bosozoku driver inside!
The Mark II was built for the WK RC drifing match held at the end of August and it became second in the best of show competition. (more…)
by banpei with