There was no doubt about it: this Mark II at the Tokyo Auto Salon 2012 has to be the exhaust of this week!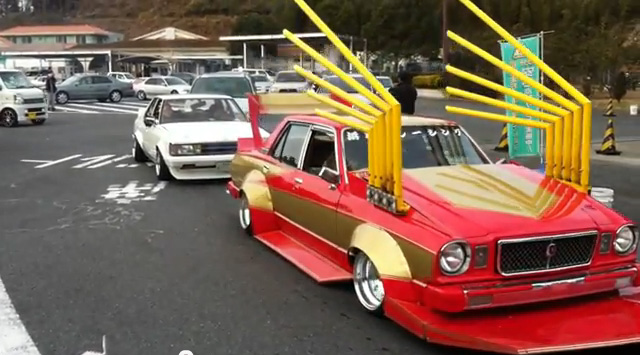 Unfortunately I have only been able to source one more pictures of this beauty, so you will have to do with this smallish picture then: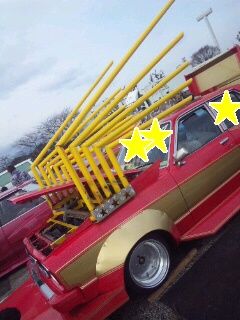 \
There is so much win in this picture!
Found at Minkara
by banpei with
Last year this GX61 definitely was featuring the most radical exhaust of the Tokyo Auto Salon!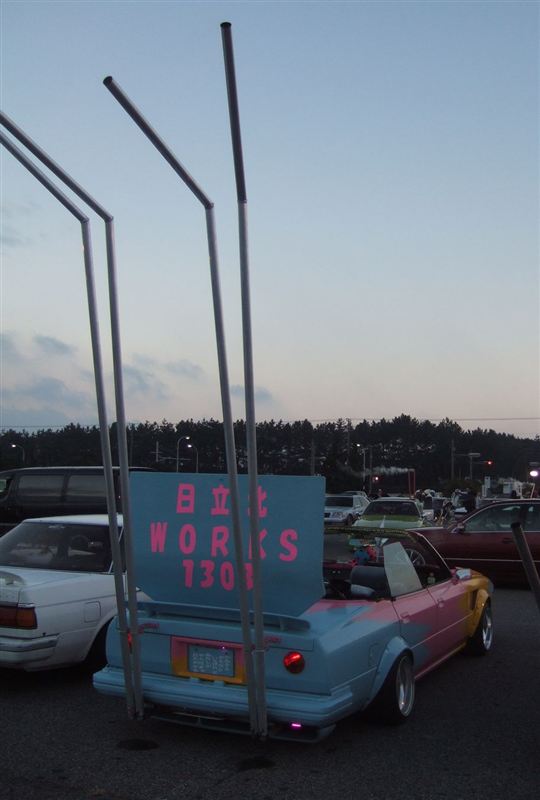 A real sharknose GX61
Let's hope this year someone has an equally or even more insane one!
First posted here Picture of the week: real sharknoses at Tokyo Auto Salon 2011
by banpei with
This week we got a Soarer GZ20 with victory pipes and in good kaido racer fashion the exhaust tips are left blank.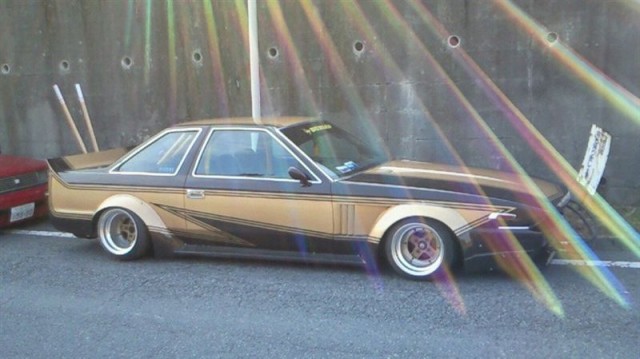 I just love the sharknose and the paint job: just look at all that vinyl wrap! Must have taken hours to apply!
Found at Black Heart Osu Banchou @ Minkara
by banpei with
This Mark II takes children into account: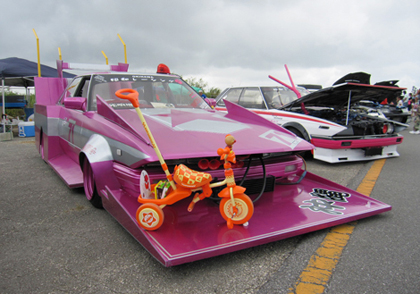 A nicely done kaido racer with a tricycle on its lip!
The exhaust pipes are four crazy pipes sticking out of the rear: (more…)
by banpei with
These eight exhaust pipes would suggest that this Crown S130 actually features the top of the range 1UZ engine.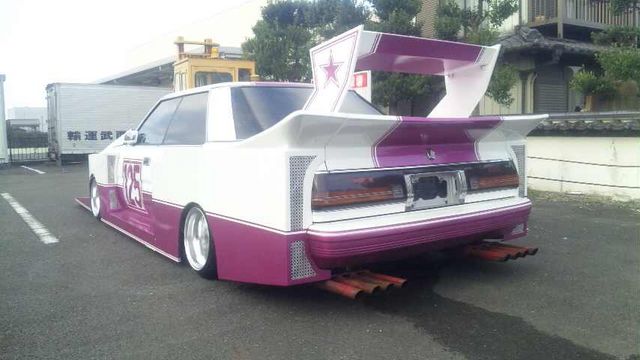 Let's just keep it that way. 😉
by banpei with