Meeting Monday
As Monty Python would say: And now for something completely different…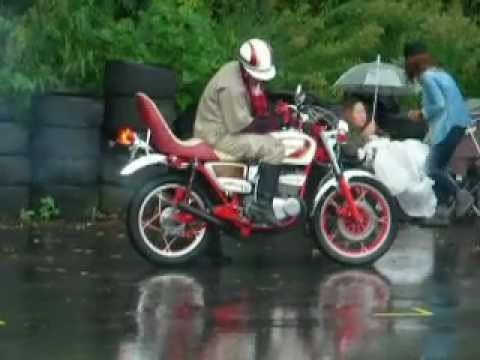 …thousands of Japanese men and women revving their motorbikes!
Well not simultaniously but I think you can get the picture what Q1GP 2012 (held on the 23rd last weekend) was like:



One big parade of bosozoku on the Mase Sea circuit!
Currently these (and many more) videos are uploaded to Youtube by Pipiyumio.

And obviously there was a lot of this…

A bit of a shame it rained but I don't think the visitors minded that much as the atmosphere in the videos felt great.
Direct link to videos: Q1GP 2012??????, Q1GP 2012??????, Q1GP 2012??????, Q1GP 2012???? and
Q1GP 2012?????
This entry was posted in bosozoku car meeting and tagged bosozoku video, mase sea circuit, motorcycle, pipiyumio, q1gp, rev champion, revving, video by banpei with