Gred sent me a link to a video with an overview of the San Andreas mods he made in the past three years.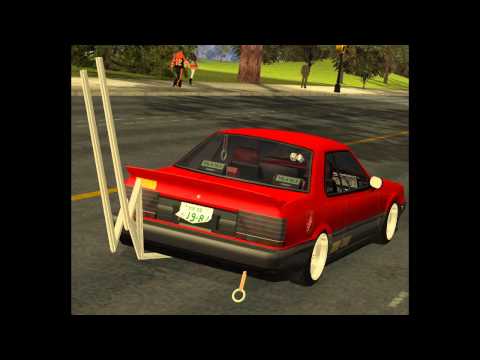 You can really see him making progress and the bosozoku/shakotan/kaido racer models. They get more and more detailed and the decals are more refined.

Thanks for sharing with us!
Direct link to video: [gta sa] ??????? No.2
by banpei with
Team Madonna keeps amazing me. First of all the insane hotrod ass-up-face-down Cedric was copied many times already and now what to think about this bizarre creation?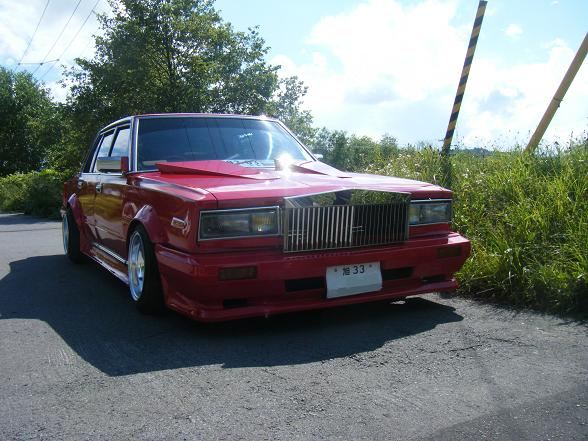 Is that a Cedric? Yes it is! If it would have been pink and had six wheels in total it would totally have been Miss Penelope's 60s Rolls Royce!
At the rear they even managed to embed R30 tail lights in the bodywork! (more…)
by banpei with
Sometimes I wonder how people can part from their pride and joy after they put so much effort in it. This 1979 Carina RA45 kaido racer with Red Bull liverage is no exception to that: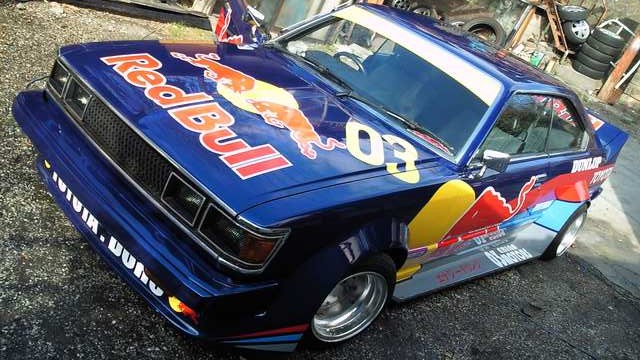 If you thought you may have seen it before: you did!
It has the rare five speed manual (four was still common back then!) Even the engine is in shipshape condition: only 16400 kilometers after it had been rebuilt!
Just look at the work put in those blister fenders: (more…)
by banpei with
This video of the 7th Showa era meeting (already held in 2011) mainly contain normal and kyusha cars…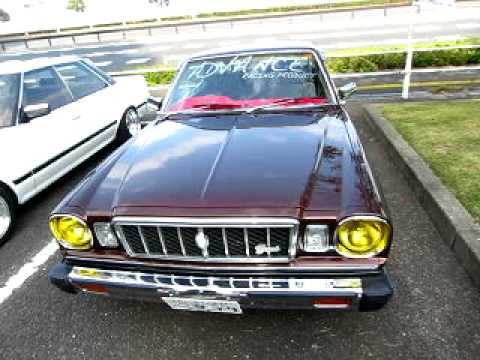 …however there are some really really nice shakotan cars to be seen as well!
Especially the Soarer and Skyline R30 in the beginning show how low you can go! (more…)
by banpei with
HachiRock is a well known AE86 festival held in the first weekend of September. Every year around 250 hachi-rokus will gather and show off. Apparently in 2006 someone showed off his hachi with some very wide overfenders (and deep dished wheels) and a set of victory pipes: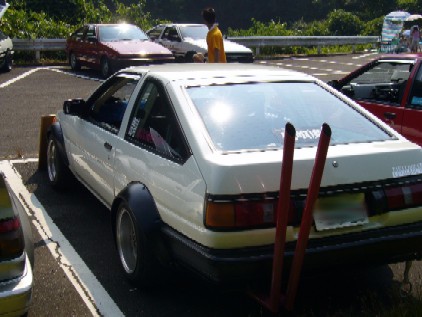 Found at ae85
by banpei with