So how was 2011?
I think it was GOOD!
First of all the kaido racer style is spreading like crazy. Even JNC blog is embracing the style nowadays and started posting them more regularly. 😉
Second of all our Facebook fanbase keeps on growing and we almost passed the 4000! October last year we had 2000 fans, so that means we almost doubled during the past year!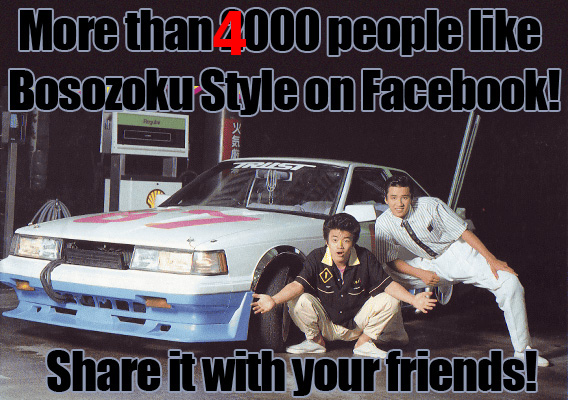 So expect more activity (e.g. pictures, videos, links, etc) on Facebook next year!
Top 3 postings:
Guess the Kaido Racer #1
Guess the Kaido Racer #3
How deep is your dish?
Does this mean I have to restart posting the guessing game??
Be careful next few days and see you next year with, hopefully, some New Years sunset meeting footage!
This entry was posted in New Year Meeting and tagged facebook, new year by banpei with