Guess the Kaido Racer
Last week was a very difficult one and was only guessed by Jin after 10 tries. Jin asked me if there would be a Coloring Book prize for guessing it right.
Well from this week onwards there will be a reward: you can win a bosozoku style sticker if you were the first who guessed it correctly within 48 hours. Oh and the guesses have to be done through the comments on bosozokustyle.com.
So this weeks entry is this roofchopped white car: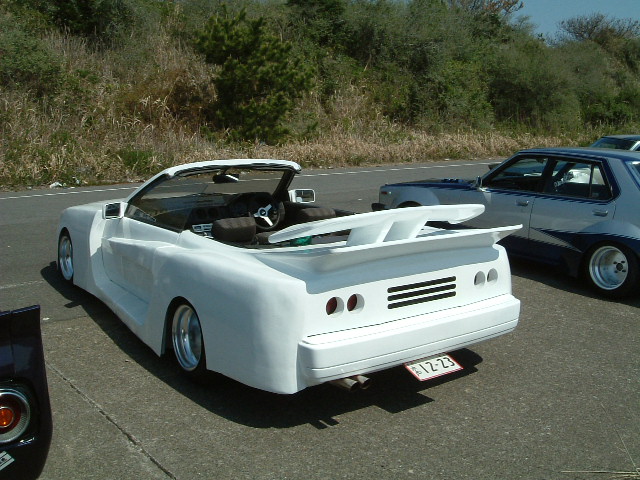 Guess the kaido racer Entry #6
Good luck! 🙂
This entry was posted in guess the kaido racer and tagged guess the kaido racer, Stickers by banpei with