It was inevitable: the picture of the week had to be taken on the Tokyo Auto Salon 2011… Actually they are pictures of the week because there were two real sharknoses and both of them were GX61s: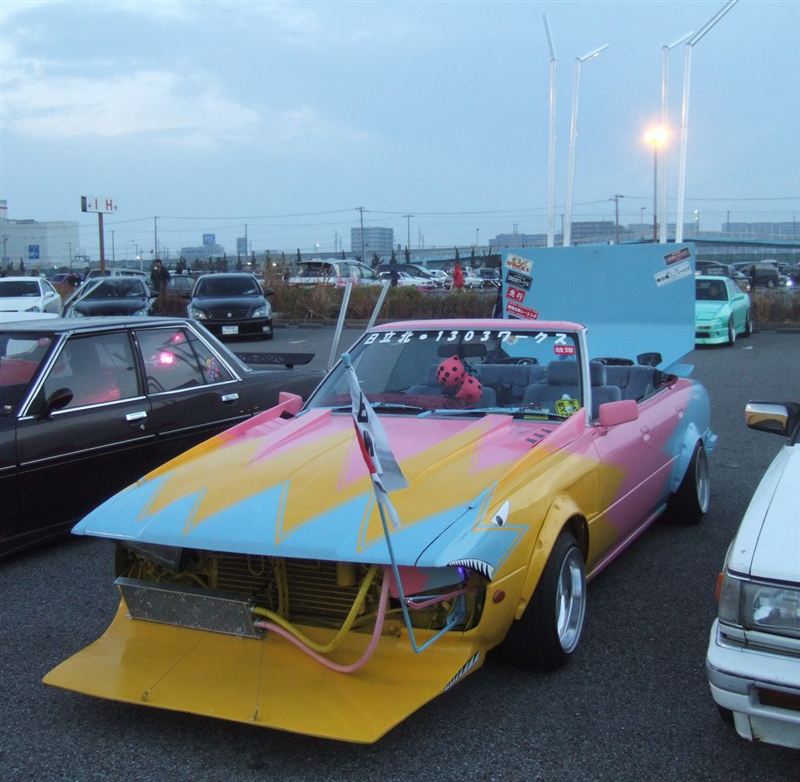 A real sharknose GX61
I must say this first one is quite subtle. 🙂
As long as you can call its rear subtle too: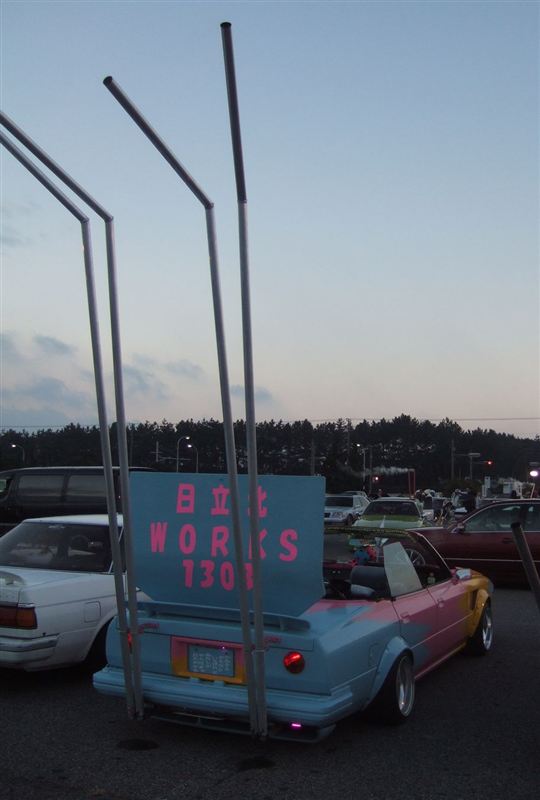 A real sharknose GX61
And the second one may look like a sharknose:


A real sharknose GX61
But its bonnet and fenders were not modified for this, so is it half a real sharknose?
BTW: I've created a Tokyo Auto Salon 2011 gallery where I'll upload most interesting pictures of the meeting.
Found at [??]
by banpei with

As promised: more videos of the Tokyo Auto Salon 2011 carpark meeting!
Let's start with this Datsan 210:

Immediately followed by a Crown MS125 with Gloria 430 headlights!
And some revving match between several zokusas:

Our favorite Gloria 430 with Y shaped exhausts:

Followed by a just as impressive exhaust piped Leopard F30!
And last but not least, a kei-car zokusha:

Videos by hattoriworks and 350kamaro1.
More TAS 2011 videos later this week!
by banpei with
The title is not entirely true: I did find an short video before, but this one by ae86lan is actually worth all of its 20 minutes length!

The Mark II GX71 at 2:40 is definitely something different! Love those 4 meter plus high exhaust pipes! Must be very difficult to drive under certain tunnels and flyovers!
Also the white car at 3:43 looks mean! Also the horned Silvia S13 is present again!
The Crown(?) at 13:11 would make a great exhaust of the week, so hopefully I can find some pictures of it later on!
Anyway, way too many cars to get excited about! More footage in tomorrows Meeting Monday. 🙂
by banpei with
In last weeks poll most visitors thought the bamboo spears exhaust is hot!
This week I came across pictures of a bunch of abandoned kaido racers, including this Nissan Leopard F30: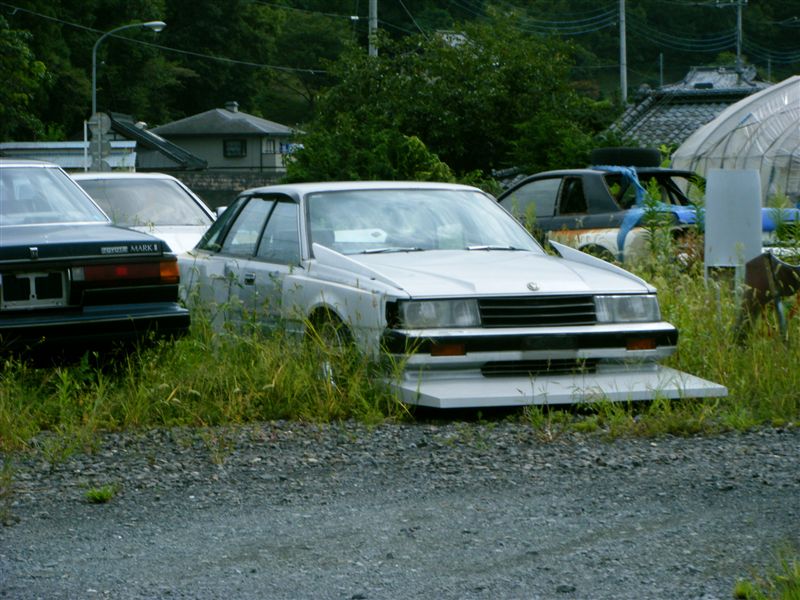 Abandoned kaido racer
Apparently someone either thought kaido racers are not hot anymore or just started on a new project.
Nevertheless the big question is: did you ever abandon a kaido racer project?
by banpei with
I like the way the side exhaust is mounted to this Toyota Crown MS125: a bunch of clamps attached to the rear passenger door hold the side exhaust in the air!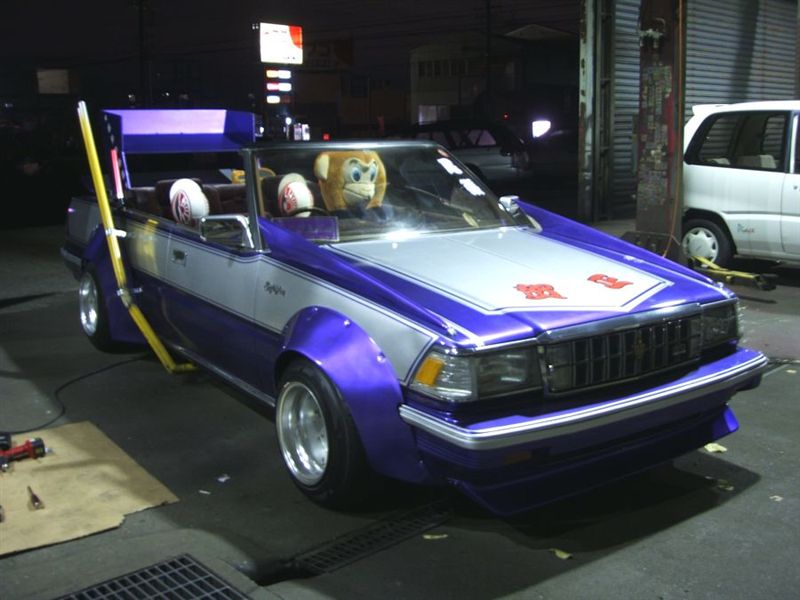 Side exhaust Crown MS125
At least the monkey still has a way to exit the vehicle. (???)b
For the people awake at this hour: this Crown was posted before in a deep dish feature.
Found at [Yoropiku ~ ?]
by banpei with