QareeMz sent me some pictures of his sharknosed Toyota Corolla AE70 a few weeks ago. This week he sent me the updated pictures, including a Victory Exhaust!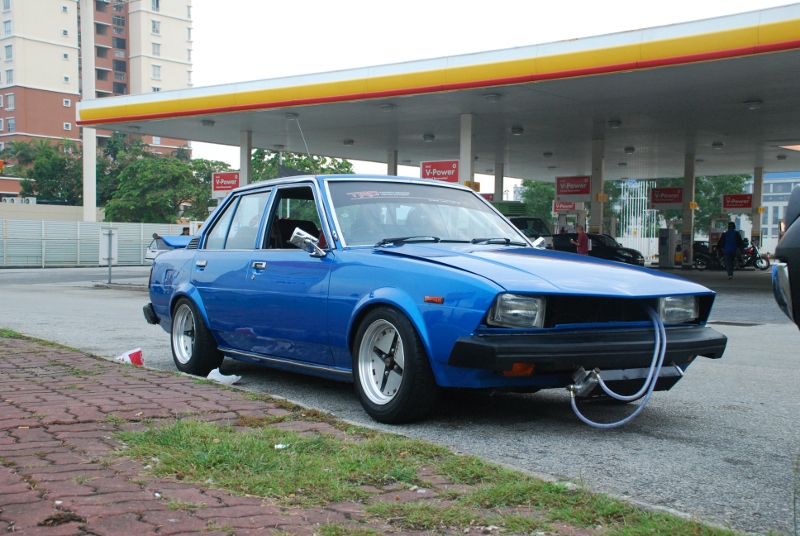 QareeMz sharknose Rolla AE70
In Japan the zokushas are either very large vehicles (Cedrics, Crowns, etc) or very small kei cars. It is great to see a car between those two classes!
The oil-cooler and sharknose give the car a great face: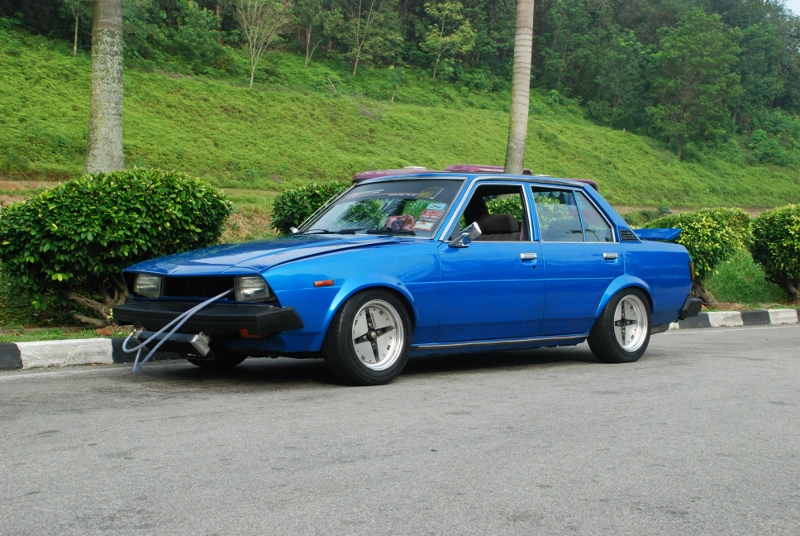 QareeMz sharknose Rolla AE70
And the Hoshino Impuls complement the side!
And the victory exhaust finishes off the rear!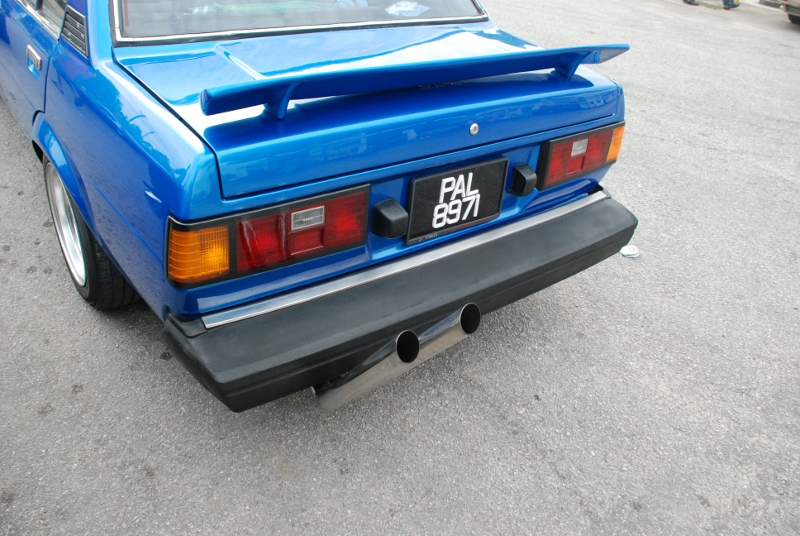 QareeMz sharknose Rolla AE70
QareeMz also wrote he is starting a Malaysian Bosozoku club himself. How cool is that!
by banpei with
You probably already read the news on JNC blog or Kyushakai: wheel manufacturer Rota did it again! They designedcopied another wheel and this time it is the famous Hayashi Street: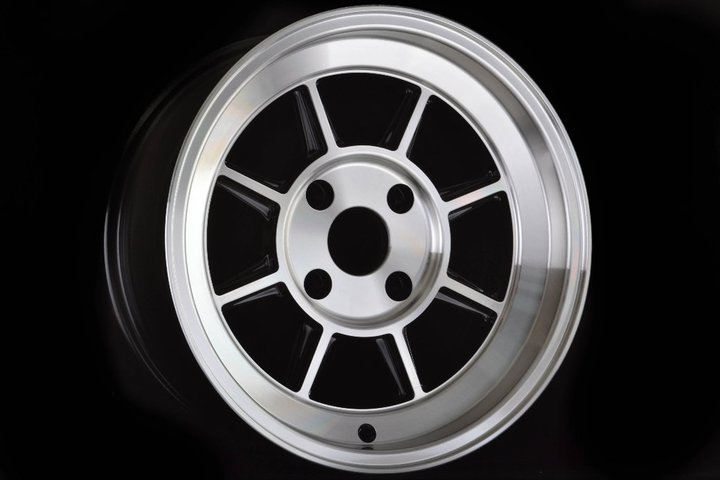 Rota Street?
They will be available in 15x7J ET20 and ET0 and also in 15x9J ET-10. Price? Probably somewhere near one fifth of the originals…
Personally I think it is a terrible thing to knock off a classic design that is still in production. If they were copying Hoshino Impuls or Techno Phantoms I could have understood their actions…
by banpei with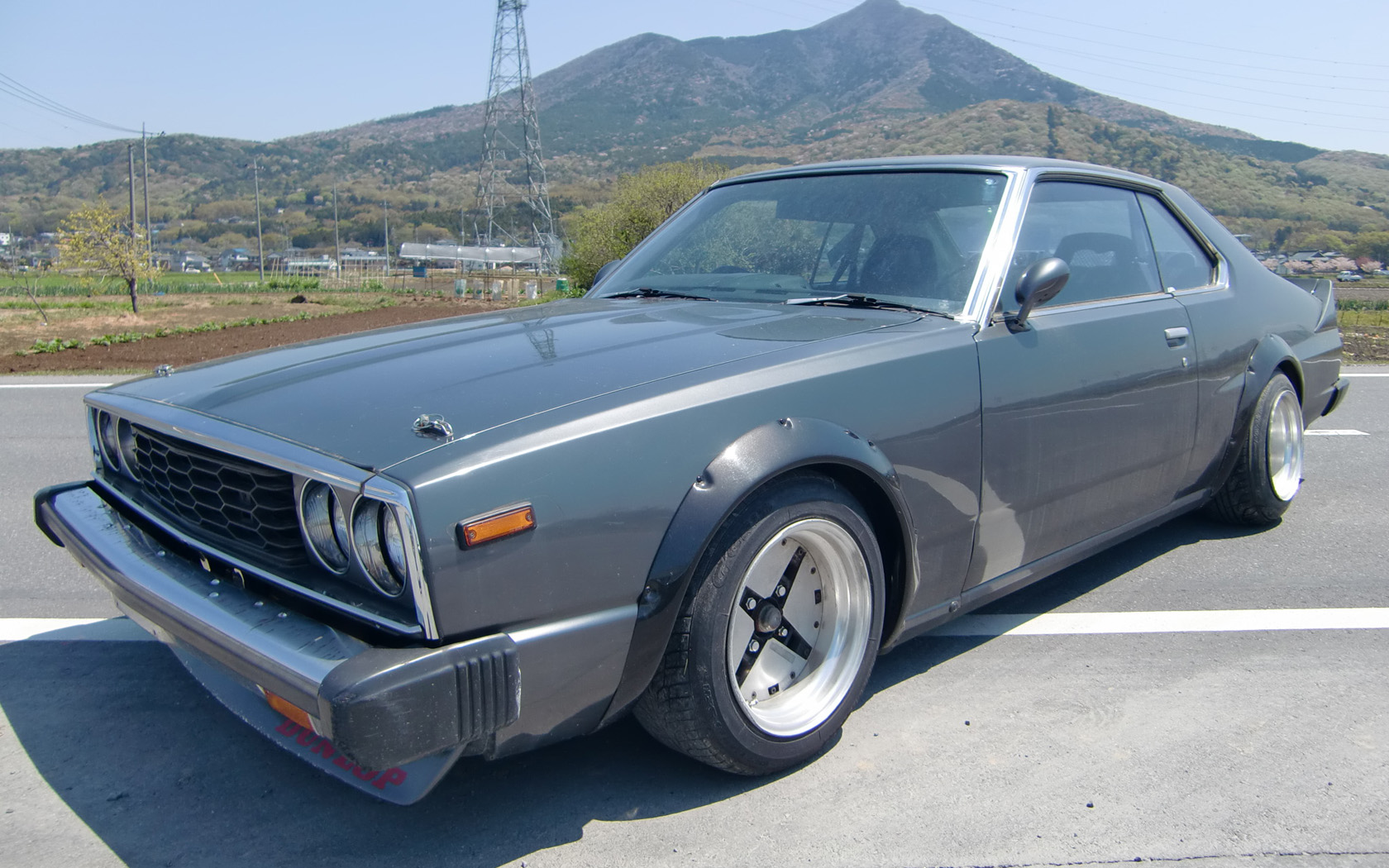 Wallpaper: Nissan Skyline C210 on Hoshino Impul rims
Right-click here to download or set it as your wallpaper!
Found at [Auto Service Kousho]
by banpei with
This is something you don't spot very often: a sharknosed Nissan Skyline C110 coupe!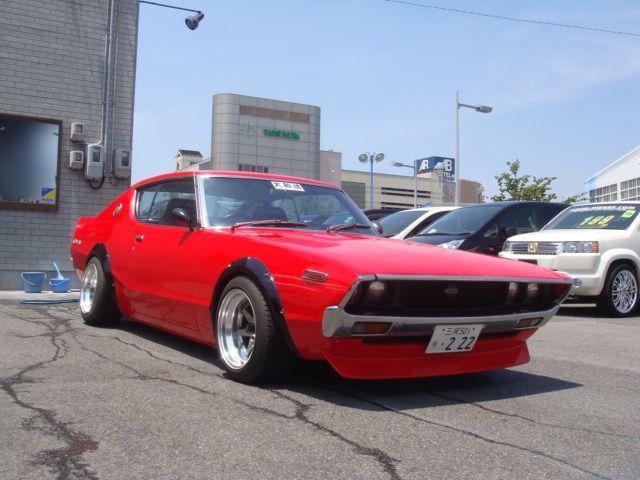 Sharknose Skyline C110
And it is even on a set of deep dished SSR Longchamps!
by banpei with
Kengitv1106 uploaded these three Highway Racer Festival videos:

Amazing how much music/noise you can make with a bunch of big exhaust pipes!
And there is more: shirtless revving!
Two more revving videos on the next page!


And last but not least, a bunch of rev-bys on the straight:

That last Crown MS125 is absolutely the best of them all! 🙂
by banpei with