Bosozoku Style Coloringbook
A Bosozoku Style Coloring book? WTF?!
It all started two and a half years ago when me and a friend of mine thought it would be a great idea to create an AE86 related coloring books for his daughter and my son. Of course I forgot about it until a few weeks ago my almost three year old son told me his coloringbook was boring because the only pages not colored yet were the girly ones…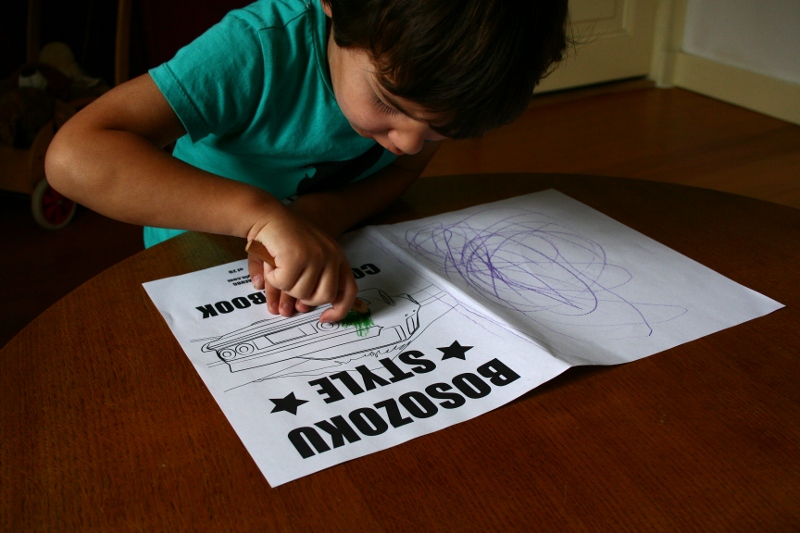 Bosozoku Style Coloringbook
The idea of making a car related coloringbook came back to me and I decided to make him a Bosozoku Style coloring book since I'm already running that site. And what is more tough and a Bosozoku coloringbook?
So I started drawing, fast! I barely made it in time and he got the proof copy on his birthday. He started coloring the round taillights on the Skyline Japan immediately! Big success! 😉
Of course I did consider that if I thought it was a rad idea, many more would also think alike. So I printed all 12 pages in a limited run of 20 to share them with you!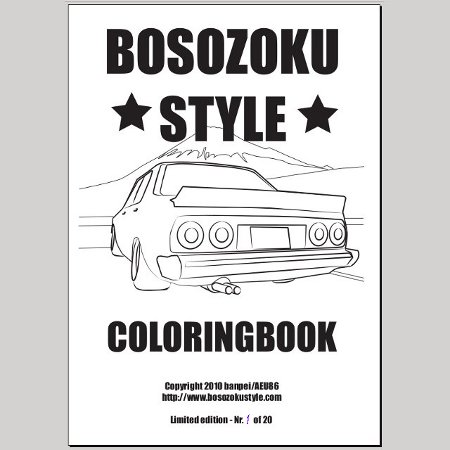 Bosozoku Style Coloringbook
If the demand is high enough I will reprint them as a normal book (with additional pages).
The Coloringbook is for sale for 5 euros (or 5.34 dollars for non EU-residents) at the Bosozoku Style section of the AEU86 shop:
http://www.bosozokustyle.com/shop

This entry was posted in bosozoku artwork and tagged bosozoku artwork, bosozoku style coloringbook, bosozoku style shop by banpei with