Bosozoku car feature: Okumis Nissan 240Z

Okumi from Thailand sent me the pictures of his Thai zokusha: a 1972 Nissan 240Z!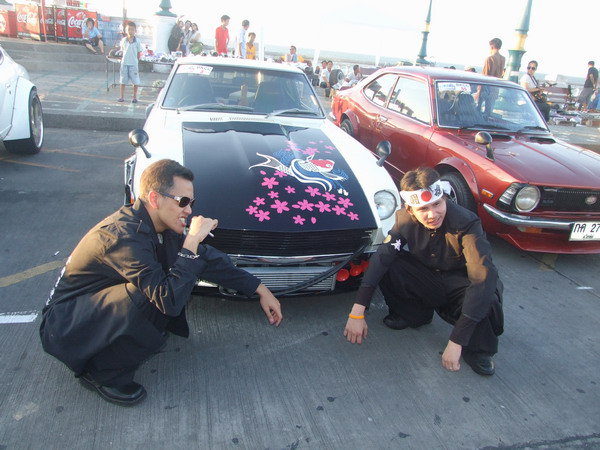 Okumis Nissan 240Z zokusha
He owns the Z for seven years now and he is slowly turning it into a genuine zokusha!

Okumis Nissan 240Z zokusha
This (and previous) picture was taken at the Bangsan Classic Automobile Festival, held on the 27th of february, showing his latest addition: a new sky tailpipe!
Looking at the immaculate cars in the background it sure must have given quite a shock for the other attendees! 😉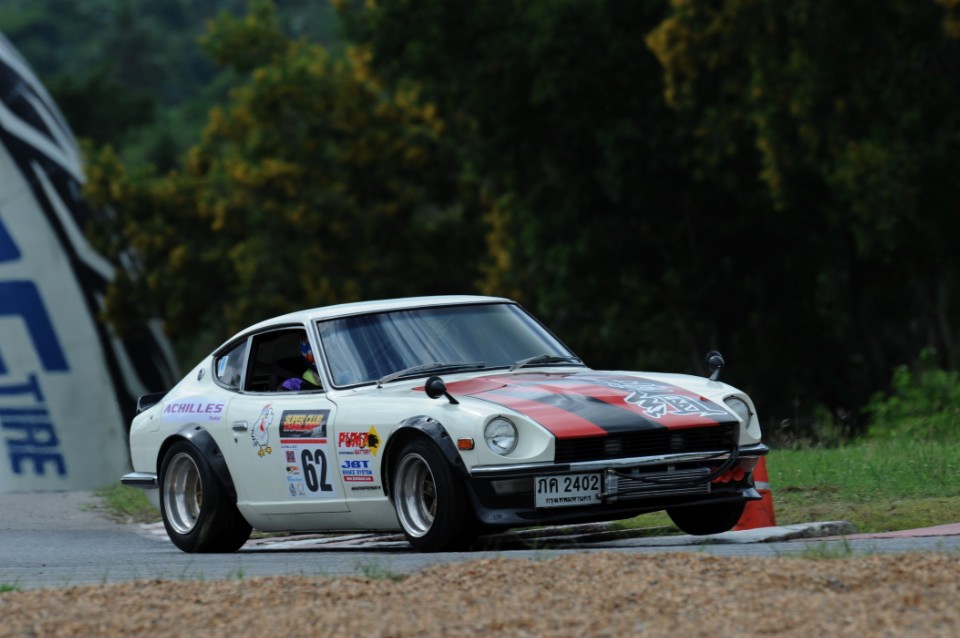 Okumis Nissan 240Z zokusha
Okumi also uses his 240Z for the occasional trackday, so it is not only meant to look good but also meant to act right on the circuit!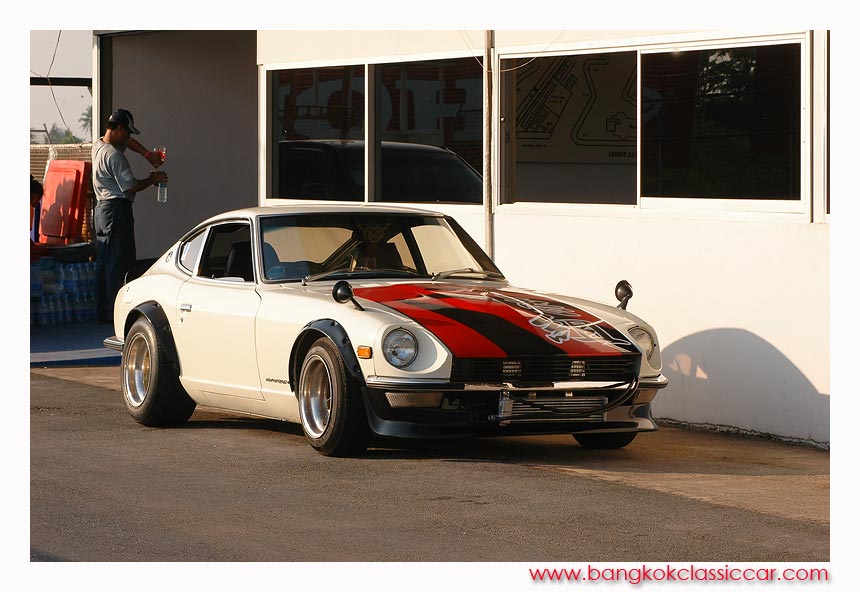 Okumis Nissan 240Z zokusha
Apart from the sky exhaust pipe the 240Z was given an oilcooler, police lights behind the grille, fender extenders and a set of 14 inch SSR mk2s!
Unfortunately this is as low as he can go: the Thai roads are not as flat as the Japanese, lot's of bumps and potholes! It doesn't matter: the car looks already great!

Okumis Nissan 240Z zokusha
And this is the proud man himself!
Great car, Okumi! Thanks for sharing! 🙂
This entry was posted in car feature and tagged car feature, fairlady S30, nissan 240Z, nissan fairlady by banpei with