It may be a bit hard to see, but judging from the silhouette this is a Fairlady 240Z with Cherry X1-R tail lights: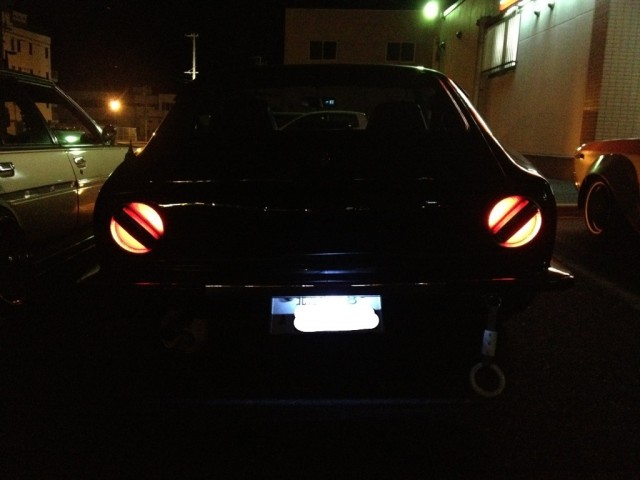 Via Minkara
by banpei with
Back in 2009 at the Tokyo Auto Salon a very beautiful G-nosed S30 was shown in the Mizuno Works corner: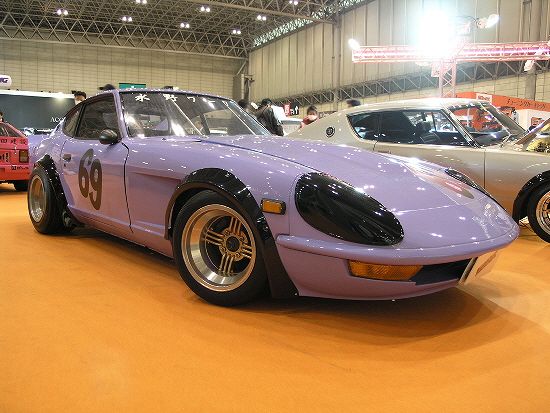 This awesome 240ZG even made it to Speedhunters where it received major attention by Mike Garret!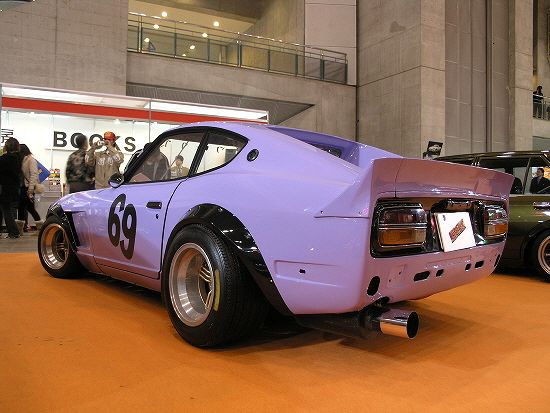 So where is it today? Is it still alive?
Well, actually it is barely alive: (more…)
by banpei with

Earlier this week I got an email from Okumi RT that he got a new set of rims for his Fairlady S30:


Okumis SSR MK III 14 inch 10J/12J wide
A set of SSR Mk III rims. They are 14 inch in diameter and 10J and 12J wide.
This is how much wider they are as his current SSR Mk IIs: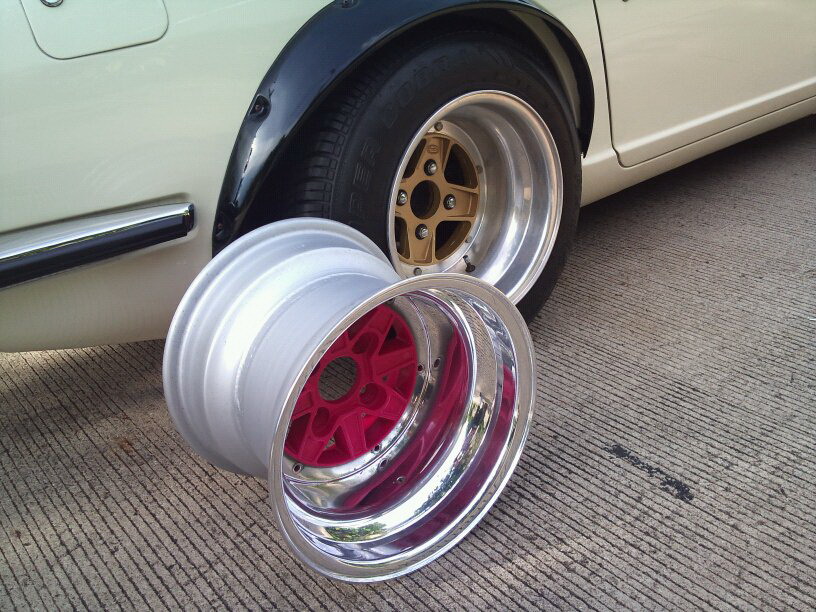 Okumis SSR MK III 14 inch 10J/12J wide
As a reference: his previous setup was 9J/10J, so this is going to be a lot wider at the rear!
And this is how they would look en profile: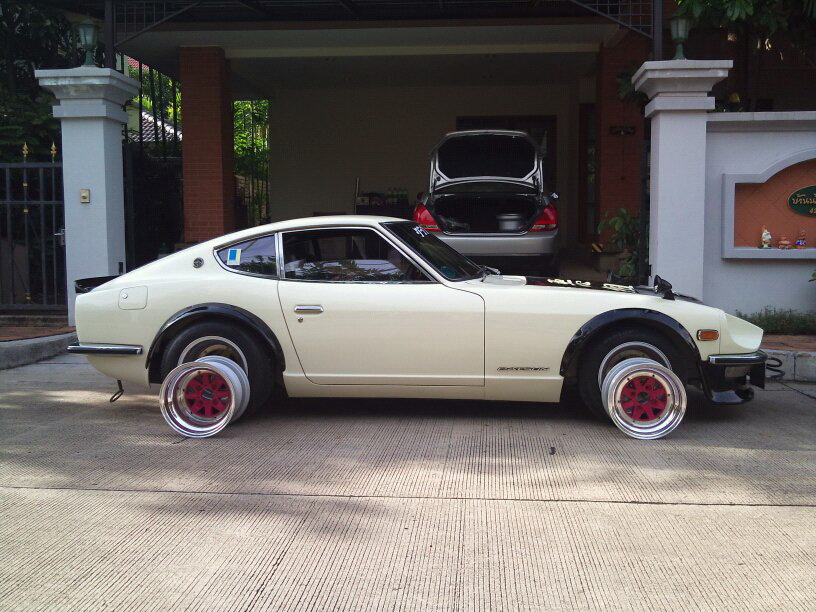 Okumis SSR MK III 14 inch 10J/12J wide
Beautiful! Can't wait till he finally mounts them on the S30!
Actually there is a reason why he hasn't mounted them yet: he is not able to source the correct tires for them yet, so can anyone help him out with finding 245-255/50/14 tires in Thailand?
by banpei with
This morning Mike Garret posted part one of his JCCS 2010 coverage and it featured this nice bosozoku styled Crown MS60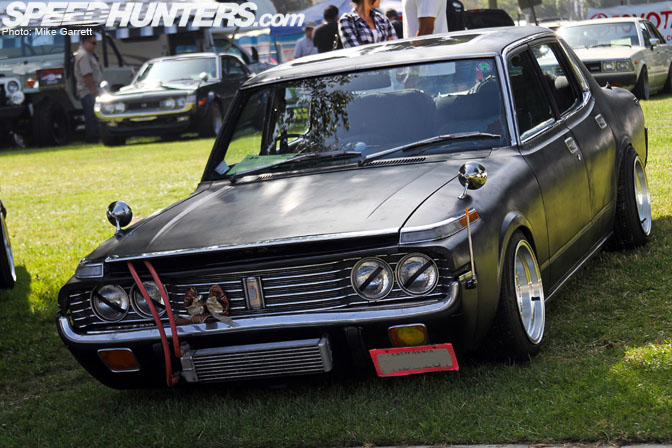 Bosozoku styled Crown MS60 on JCCS 2010
On the meeting there was also this bad looking Datsun 240Z on deep dish SSR Mk IIIs: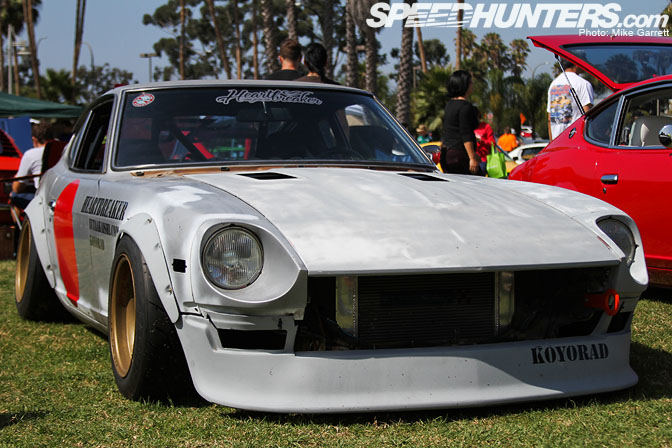 Bad looking 240Z on JCCS 2010
Hop over to Speedhunters for the rest of Mike's coverage.
Japanese Nostalgic Car Blog also posted their first part of their JCCS coverage, but no zokusha's seen in their pictures so far, so let's hope their second post will!
by banpei with
And now for something completely different: an original 80s Work Equip advertisement!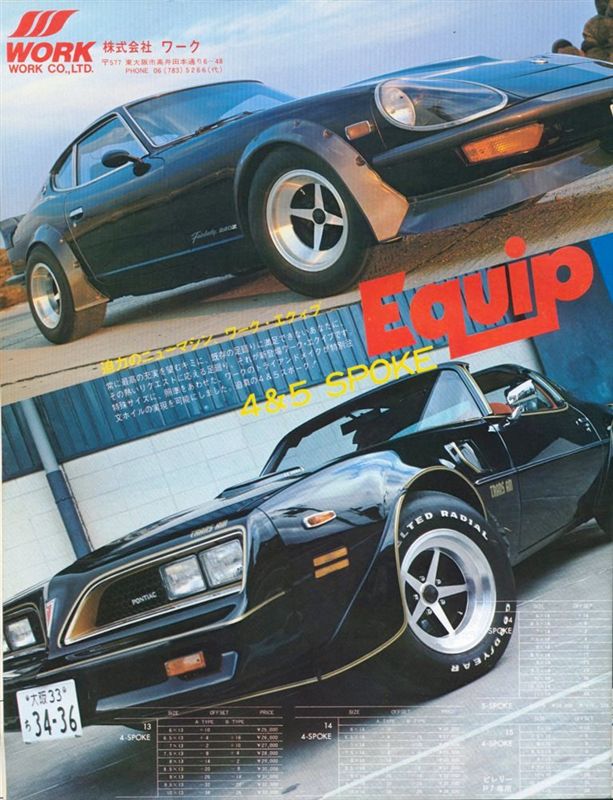 80s Work Equip advertisement
As you can see the Work Equip 01 looks as great on a 4 lugnut Fairlady Z S30 as on a 5 lugnut Pontiac Firebird Trans Am!
Found on ?????????4WD's blog
by banpei with