Search for the baddest of the toughboys!
The first winner is: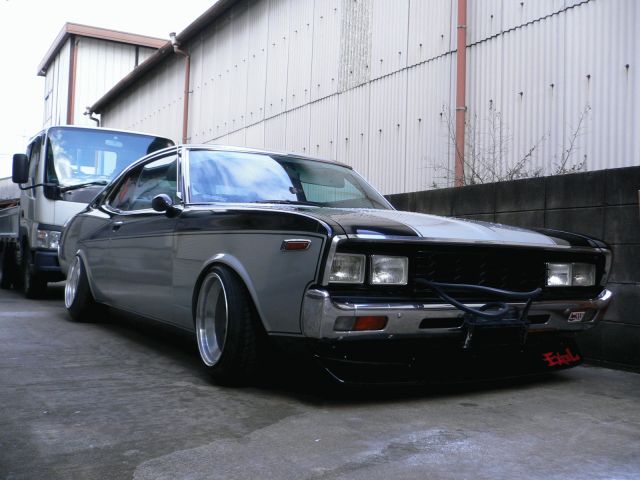 Nissan Laurel C130 #1
It must have been a tough choice between that Fairlady Z and this Laurel C130!! Thanks for voting!
This weeks entries: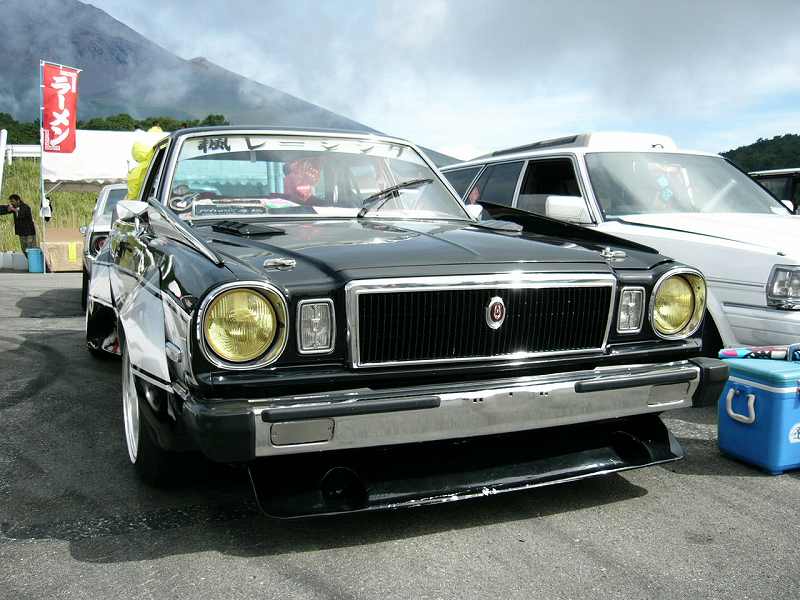 Toyota Mark II MX41





This Mark II has some wide fenders, black and white paintjob, huge fins on the front fenders, a single wiper, a big lip and after its roof-chop in 2005 a double spoiler on the boot.
Edit: just discovered this is a MX41, not a MX30!
versus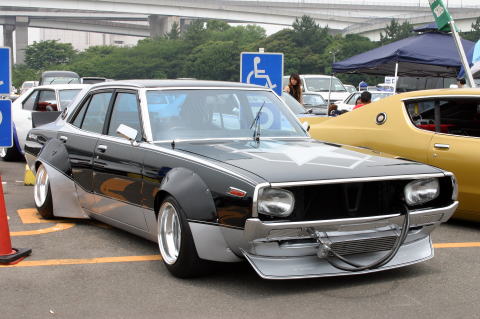 Nissan Skyline C110





This 4 door Nissan Skyline C110 is styled in a similar way: the black on white paintjob, the wide fenders, massive camber at the back, a small oil cooler hanging under the front bumper, a big lip, a single wiper and most importantly: a set of Nissan Cherry 100a X-1R taillights! As a bonus: they parked their zokusha on a handicapped parking spot in true bosozoku style. 😉
I know: this week it will be a tough choice again…

This entry was posted in Poll and tagged mark II Mx30, nissan skyline, Poll, skyline c110, sudden death, toughguy, Toyota Mark II by banpei with