Exhaust of the week: fly over exhaust
We have no idea what the purpose is of this streamlined exhaust if you have such a big wing at the back of the car: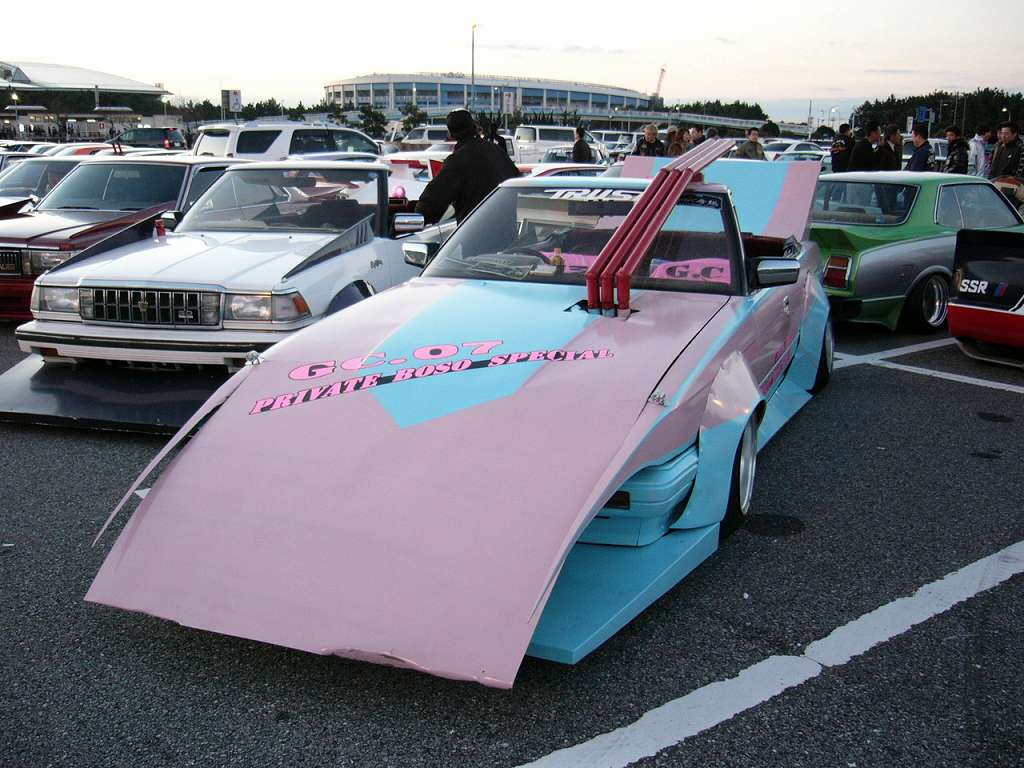 Fly over exhaust on Mark II
The exhaust looks like a fly over piping with its triple exhaust pipes.
It may be a bit uncomfortable for the passengers to get out on the passenger side of this car after driving this car for a while. I can imagine it will become something like limbo dancing to get out!
On the other hand you won't get cold driving to the Tokyo Auto Salon meeting in January!
This entry was posted in exhaust of the week and tagged exhaust of the week, mark II, Mark II GX71 by banpei with