How deep is your dish?
You may think you did already see this deep dish SSR Mk. II rim before. Correct and incorrect at the same time: take a close look: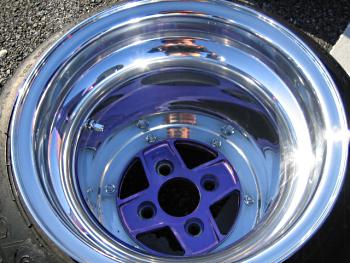 Deep dish SSR Mk. II rims
They are indeed SSR Mk. II and have the same color, but this one is less wide and has a different tire on it. Maybe this rim used to belong to the front of the car?

This entry was posted in deep dish and tagged deep dish, SSR Mk. II by banpei with