Is this policecar a Crown or a Gloria?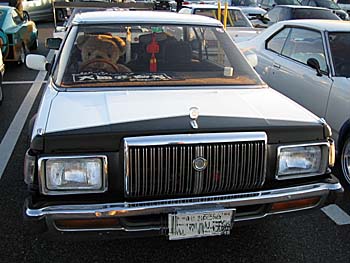 Is it a Toyota Crown Policecar?
Some may already have seen a picture of this car on the posting Alexi of Nori Yaro made at the Daisuke Shouten photoshoot.
Read on for more pictures…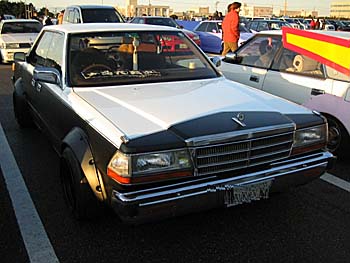 Or is it a Nissan Gloria policecar?
Here you can see how the car used to be in its full glory back in 2006 at the Tokyo Auto Salon.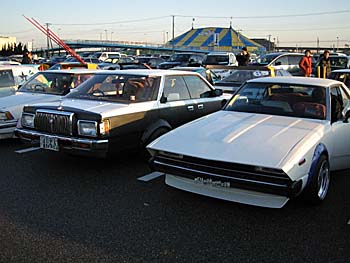 No, it is both a Gloria and Crown policecar!
I think it is an excellent example of what Daisuke is capable of! We've seen several examples at his workshop photographed by Alexi of Nori Yaro and seeing this at the Tokyo Auto Salon meeting is an absolute sign of his geniality!
This entry was posted in Tokyo Auto Salon and tagged Daisuke Shouten, nissan gloria, nori yaro, policecar, Tokyo Auto Salon, toyota crown by banpei with