Sharknoses either make the car underneath the nose more discrete but on the other hand it makes, like in the case of this Toyota Chaser X60, more awesome: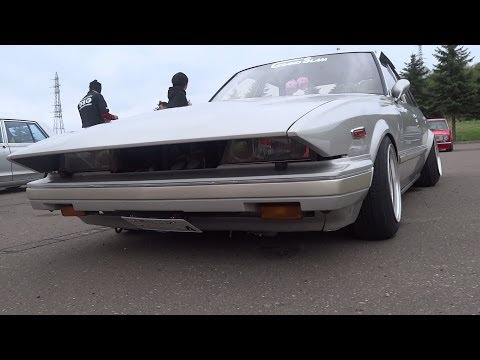 The added side indicators appear to be of the Nissan Laurel C130 type.
You can watch the video below: (more…)
by banpei with
We have featured this Chaser some time before and I just refound this picture. It features a nice set of deep dish Techno Project Phantom rims: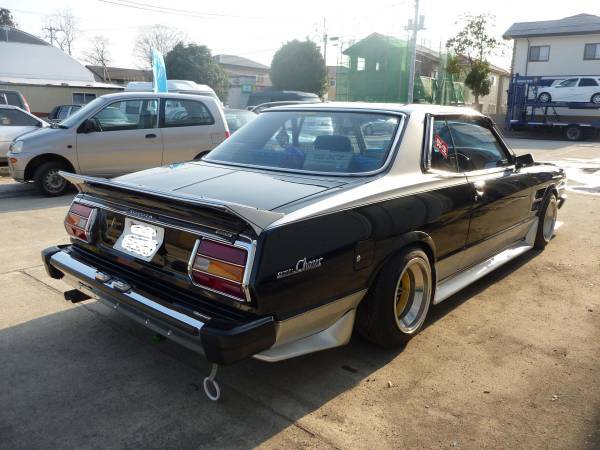 Deep dish Techno Project Phantom rims on a Chaser MX41
Found at [Terry the Toad]
by banpei with
Don't be fooled by it size: it is still a marvelous kyusha kai scale model that would suit your desktop perfectly!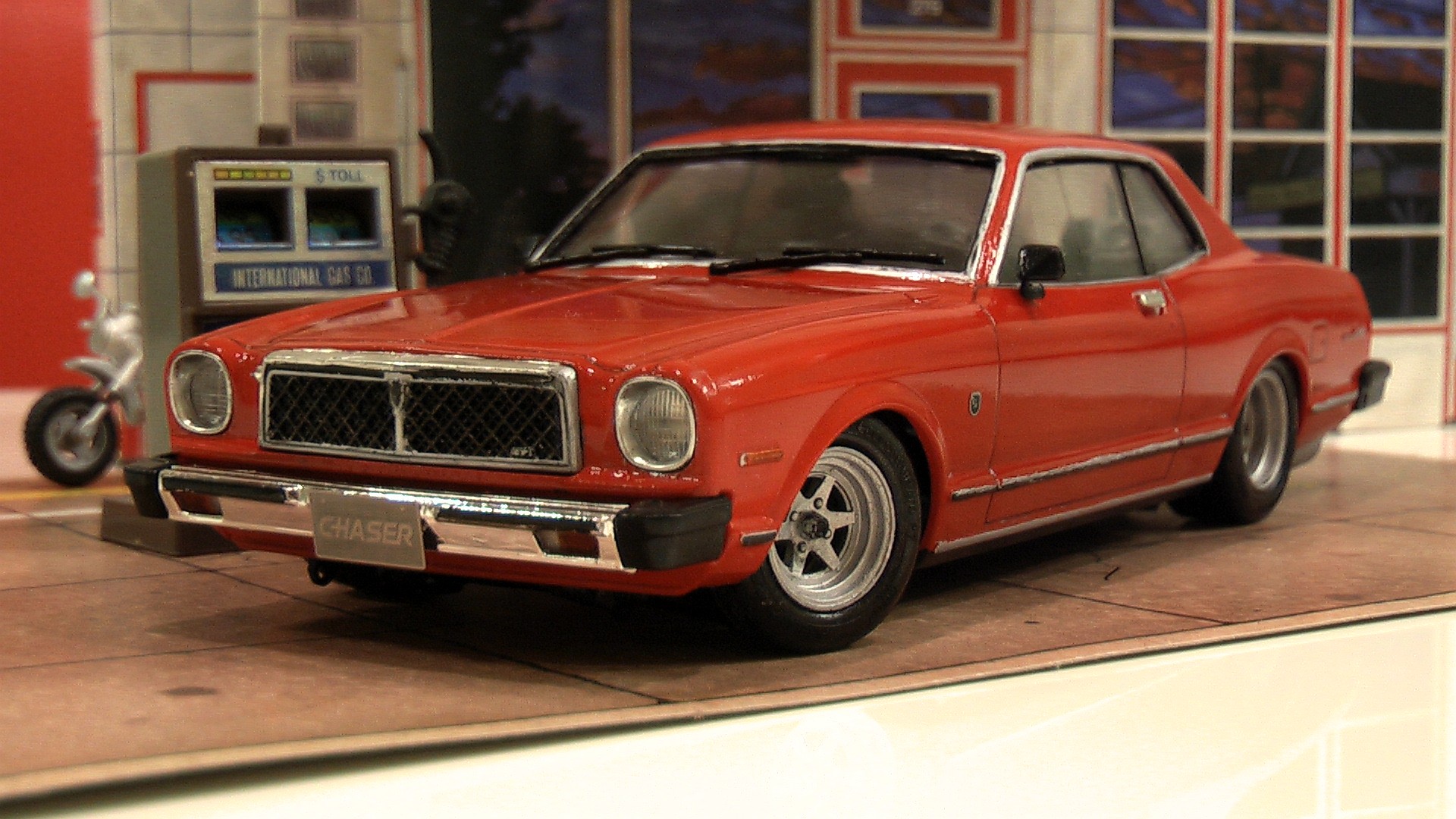 Toyota Chaser SGS MX41 wallpaper
Click here to download or set it as your wallpaper!
Found at [Piyopiyoduck]
by banpei with

I just happened to stumble upon this great looking two-tone Toyota Chaser MX41 hardtop coupe on Auctions Yahoo: and it has got it all!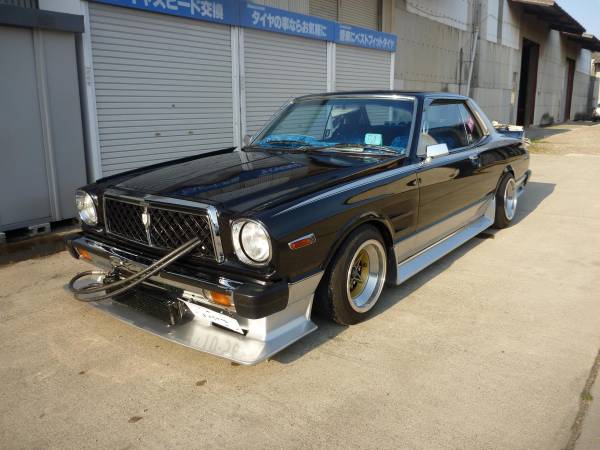 Featured: Toyota Chaser MX41 hardtop coupe
Apart from the oil cooler between the front bumper and chins spoiler the car also has a great early 80s two tone paint scheme, a set of Techno Phantom rims and (invisible here) a cucaracha horn behind the grille!
The car also comes with a big ducktail and a tsurikawa dangling below the rear bumper.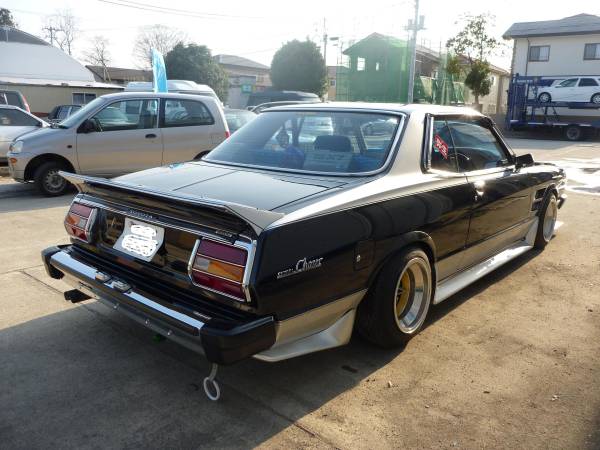 Featured: Toyota Chaser MX41 hardtop coupe
The SG is one of the highest grades of the Chaser: it has IRS and is powered by the 1M-EU engine. This low mileage example has been garaged in the past 10 years so there hardly any rust on it!
And what is a zokusha without some pimp blue interior?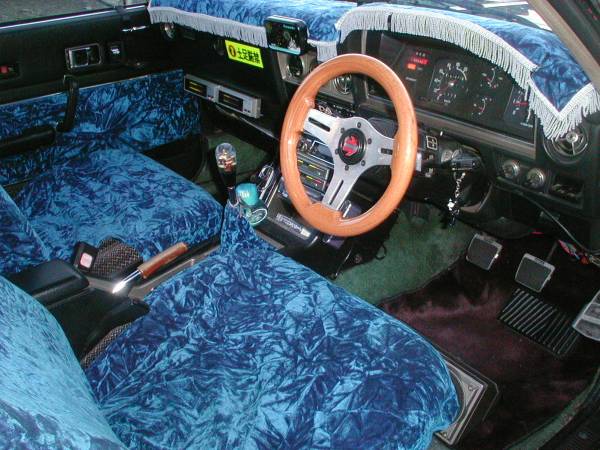 Featured: Toyota Chaser MX41 hardtop coupe
The seller describes even hauling his children to the nursery with this car daily. How awesome is that?
The buy-me-now price of 950,000 yen (11,000 US dollar) may sound a bit steep, but it is definitely one of the best looking MX41s I've seen so far.
You can find the auction link here
by banpei with

Last weeks Celica XX was found HOT by 97%! That's the highest score we ever made on Hot or Not!
Let's get back to this week: everybody loves the red MX41 chaser with the JZ engine swap, but how about this milder brother of him?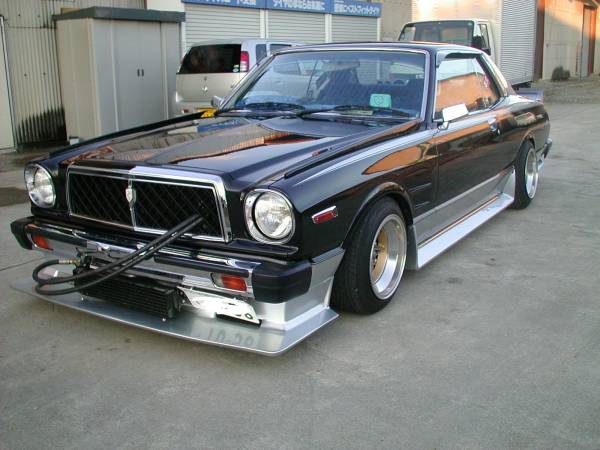 Hot or not: Toyota Chaser SG MX41
Nice black-silver two tone Chaser with only some mild body modifications done. The wildest part of this Chaser is probably the oilcooler under the front bumper…
The wheels are 8J (front) and 9J wide, so not too wild either. I must add that they are Hart Racing rims and quite rare…
However for the interior only I would certainly vote HOT: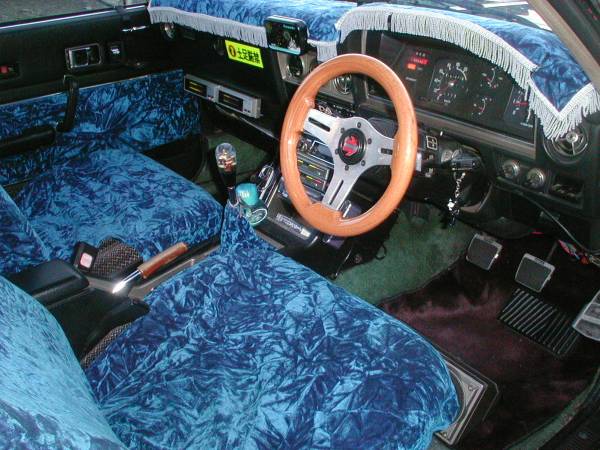 Hot or not: Toyota Chaser SG MX41
Carpets rule, especially if they are royal blue!
Now is this car hot or not? You decide!
by banpei with