Can you have more fun with your RWD car in the snow than going sideways? Yes you can!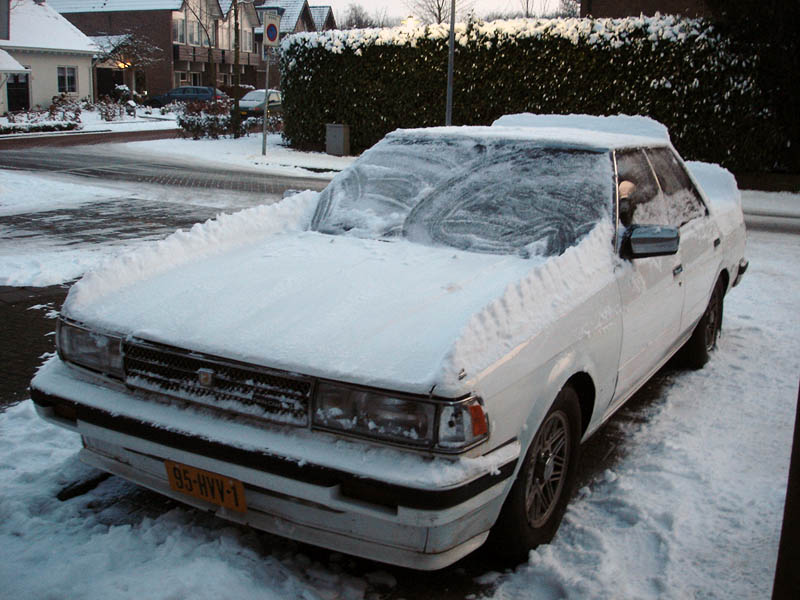 Toyota Chaser GX71 snowzoku
AEU86 member The Doctor bought his JDM Chaser about a year ago and since then he only did a few mods to it. As far as I know any bosozoku style mods are not in planning, so these snow sculptures are about as far as he goes with it. 🙁
At least this is a very safe way to find out how your car would look when it is transformed into a zokusha!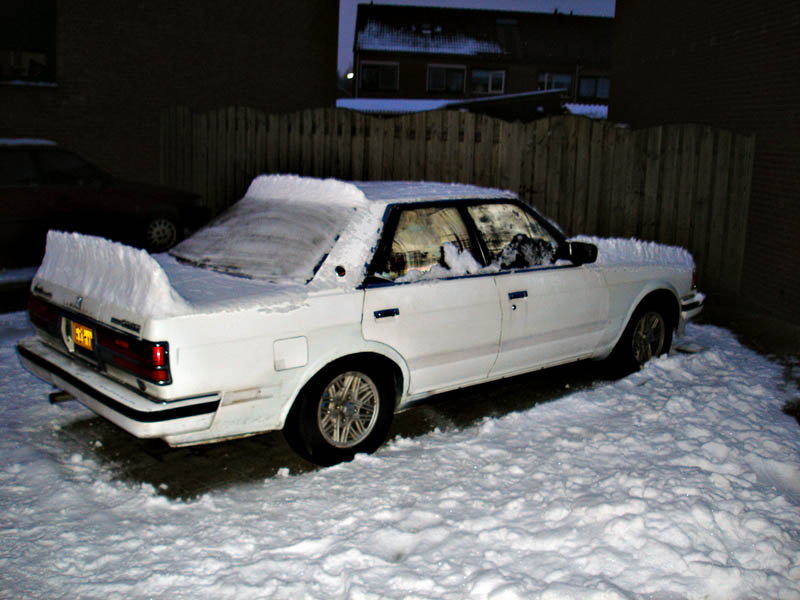 Toyota Chaser GX71 snowzoku
Not only did he add the fins on the front fender, he also added a rear window spoiler and a gigantic boot spoiler on the car!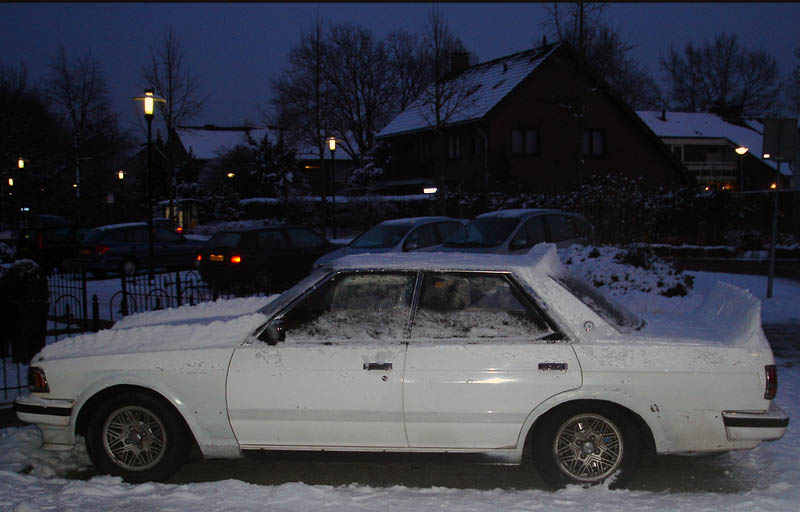 Toyota Chaser GX71 snowzoku
Even the snowflakes (nickname for these stock Toyota rims) fit nicely with the car this way! Too bad you can't create wide fenders from snow. 🙁
He even tried to transform these snow sulptures into ice, but this attempt failed due to some kids knocking off the iced bootspoiler and fins…
by banpei with
After all the videos coming in I also found more and more pictures of the TAS 2010 meeting. For example this great looking Toyota Chaser GX71: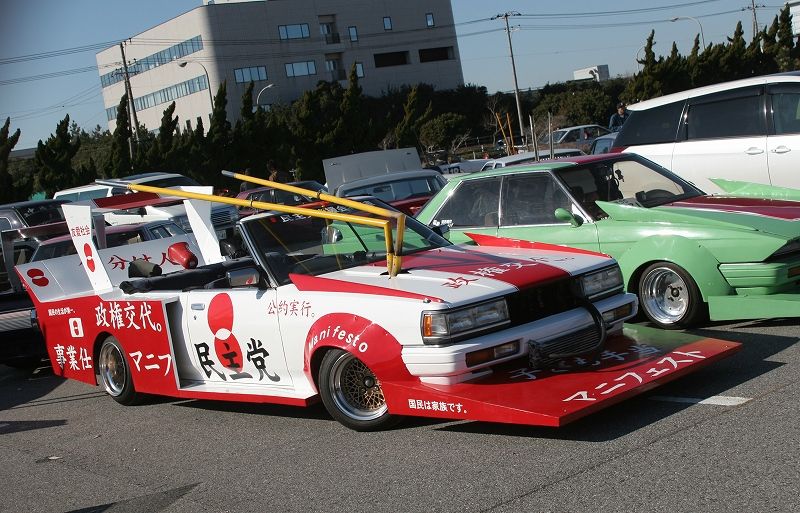 Toyota Chaser GX71 @ TAS 2010
Big lip, oil cooler, twin overhead exhaust pipes, big extended bodywork, double spoilers and a set of megaphones. Anything missing here?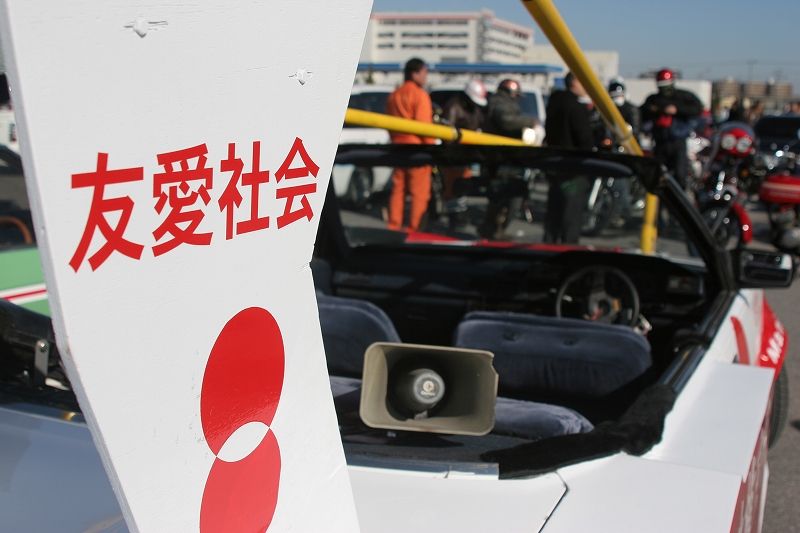 Toyota Chaser GX71 @ TAS 2010
Love the megaphones!
by banpei with
How about a zig zag exhaust?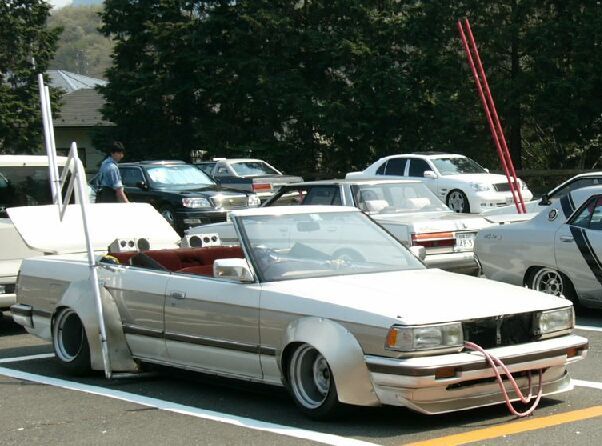 Zig zag exhaust on a GX71 Chaser
IMO it looks very nice on this roof chopped Toyota Chaser GX71! 🙂
by banpei with
Another picture of that great Toyota Chaser MX41 we posted some time ago: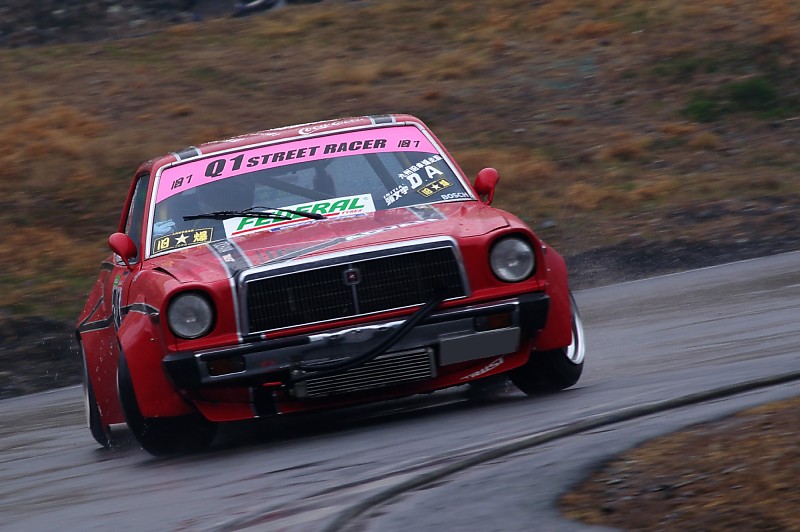 Toyota Chaser MX41 Q1 Street racer
This picture is most probably taken at the in86 drift session we posted before.
Picture through Riverside
by banpei with
Last week's winner is: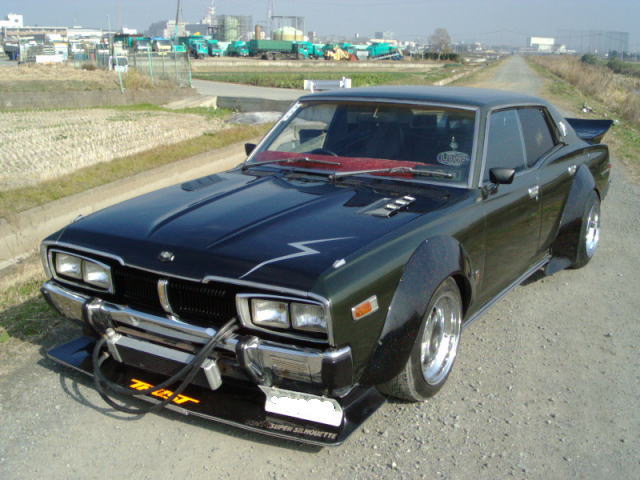 Nissan Gloria C330 #1
The Nissan Gloria C330!!
A truly amazing looking bad car!
Winners so far are:
1.


Nissan Laurel C130 #1


2.


Nissan Skyline C110


3.


Nissan Cedric C230 #1


4.


Toyota Mark II MX30 #2


5.


Nissan Gloria C330 #1


This week's cars are: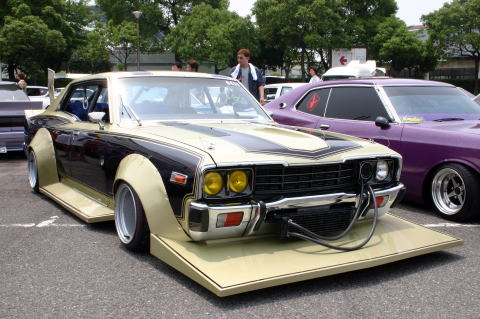 Nissan Cedric 330 #1







This Nissan Cedric 330 is one of the baddest Cedrics I've ever seen! It has an oil cooler hanging just above that big long lip, the big garuchan like spoiler at the rear on top of another big integrated wing! The thin tail lights swapped for a set of a C10 Skyline and tilted just a tiny bit to make them look angry! Damn, this car is tough!
versus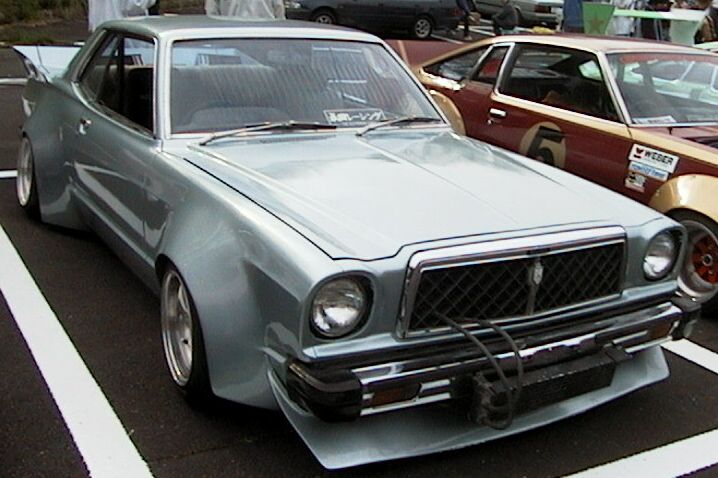 Toyota Chaser MX41




This Chaser has some integrated wide fenders (looks really bad!), an oil cooler mounted under the front bumper (with hoses sticking out of the grille) and a big big big wing at the back of the car! Judging from the lines in that wing the boot can still open! That is bad!

by banpei with