Can you have more fun with your RWD car in the snow than going sideways? Yes you can!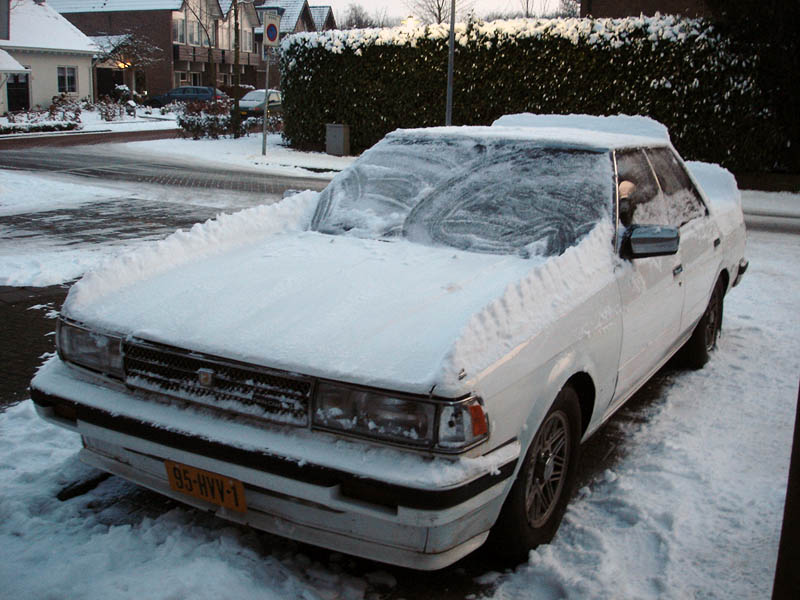 Toyota Chaser GX71 snowzoku
AEU86 member The Doctor bought his JDM Chaser about a year ago and since then he only did a few mods to it. As far as I know any bosozoku style mods are not in planning, so these snow sculptures are about as far as he goes with it. 🙁
At least this is a very safe way to find out how your car would look when it is transformed into a zokusha!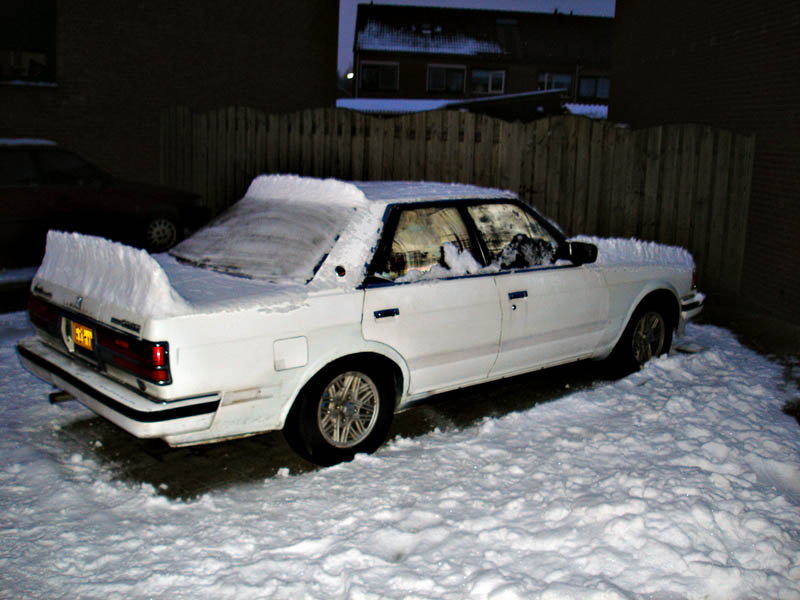 Toyota Chaser GX71 snowzoku
Not only did he add the fins on the front fender, he also added a rear window spoiler and a gigantic boot spoiler on the car!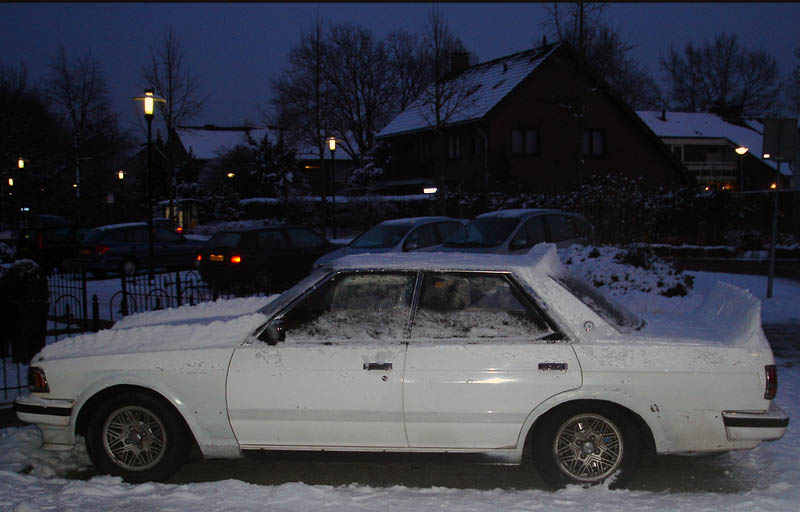 Toyota Chaser GX71 snowzoku
Even the snowflakes (nickname for these stock Toyota rims) fit nicely with the car this way! Too bad you can't create wide fenders from snow. 🙁
He even tried to transform these snow sulptures into ice, but this attempt failed due to some kids knocking off the iced bootspoiler and fins…
by banpei with
After all the videos coming in I also found more and more pictures of the TAS 2010 meeting. For example this great looking Toyota Chaser GX71: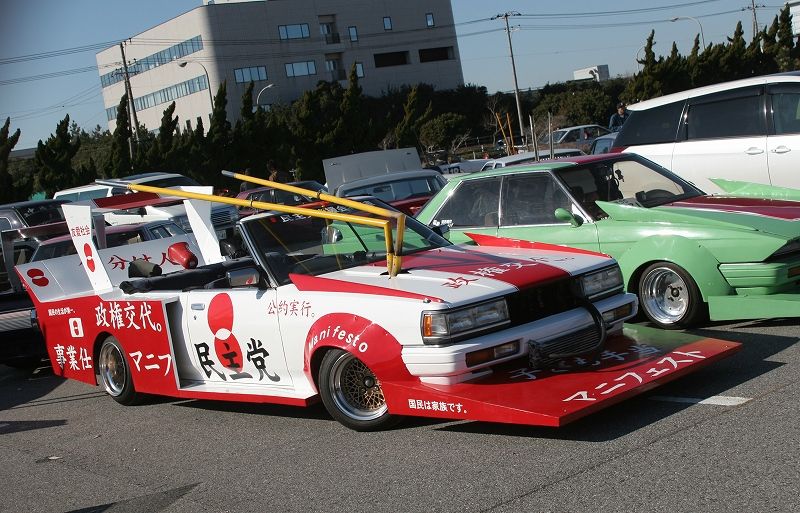 Toyota Chaser GX71 @ TAS 2010
Big lip, oil cooler, twin overhead exhaust pipes, big extended bodywork, double spoilers and a set of megaphones. Anything missing here?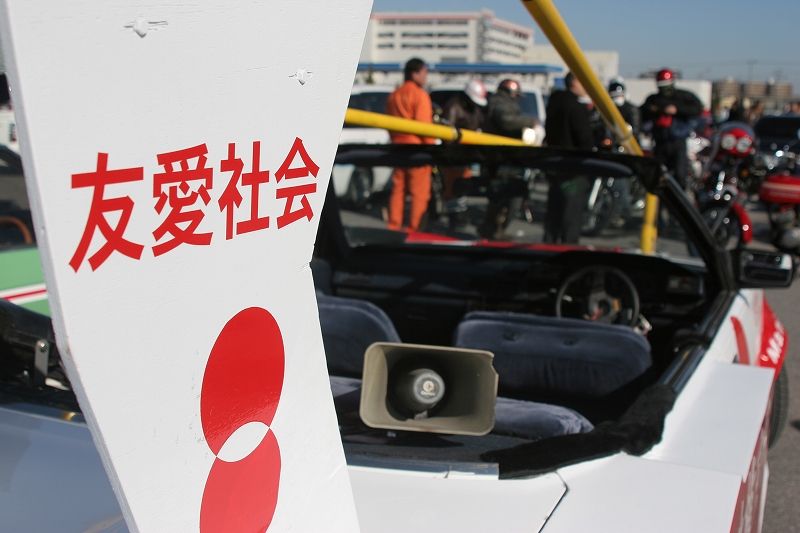 Toyota Chaser GX71 @ TAS 2010
Love the megaphones!
Error thrown
Cannot unset string offsets