Last week we already posted two of them, so here is the next batch of videos from KengiTV:

Yes, more high revving GX61s, GX71s, Soarers and Leopards! All arriving at the TAS 2010 parking lot!

How about the Dekotora arriving at 0:16? Did you notice the Skyline C110 taillight on the bike? Nuts!
Also the Y30 we posted last week arrives and immediately followed by an insane Nissan President H250, both stirring up the crowd!

At 0:15 a Z20 Soarer arrives and in the back is the owners 6 or 7 year old daughter. Now that's a great idea for a family outing!
Next week more insane videos of the TAS 2010 by KengiTV! 🙂
by banpei with
Almost all videos posted about the Tokyo Auto Salon Meeting 2010 were about the road to TAS 2010. kengitv1106 just posted some videos of the actual parkinglot meeting yesterday:

Big LOL @ the guy hitching a ride on the lip of the GX71 at 1:40

I love the way the crowd tries to inspire the drivers of the zokushas to rev their engine! And the Y30 at -0:52 would be a great one for the exhaust of the week! Also the Skyline C210 at 1:38 actually is the exhaust of this week!
We will post the other videos next week!
by banpei with
This video illustrates how much footage is available of meetings:

If you are a regular and saw this TAS 2010 video by Hattoriworks three weeks ago, you would notice the same highway run (to TAS 2010) and notice the shift in lanes:

Yes indeed: the first video was taken from the red Cosmo AP! 😉
by banpei with
This weird tree like exhaust was found between the massive amount of TAS 2010 pictures: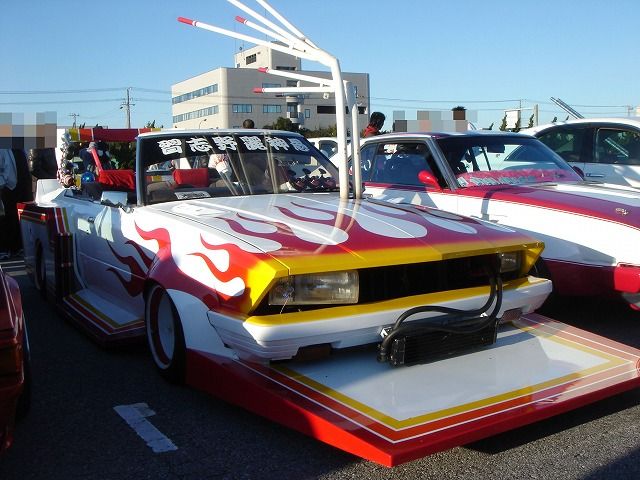 GX61 Tree
Have no idea which model since the front was changed extensively and it had a roofchop. Not much cues to give what it used originally was. 😉
by banpei with

Some more pictures were found!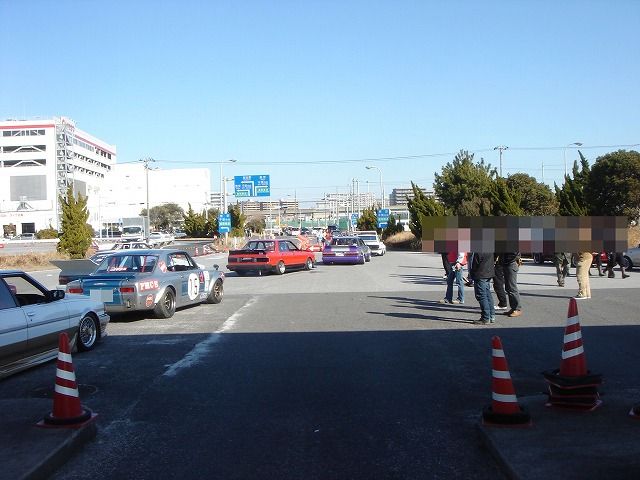 TAS 2010 Bosozoku Meeting
Entrance of the parkinglot.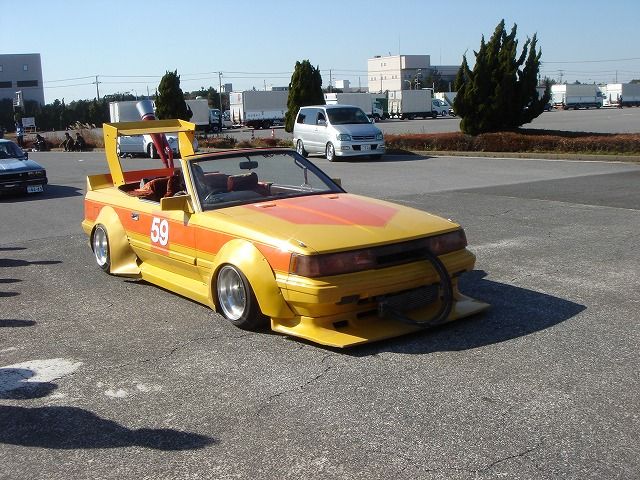 Toyota Soarer MZ10 @ TAS 2010
Roofchopped Soarer MZ10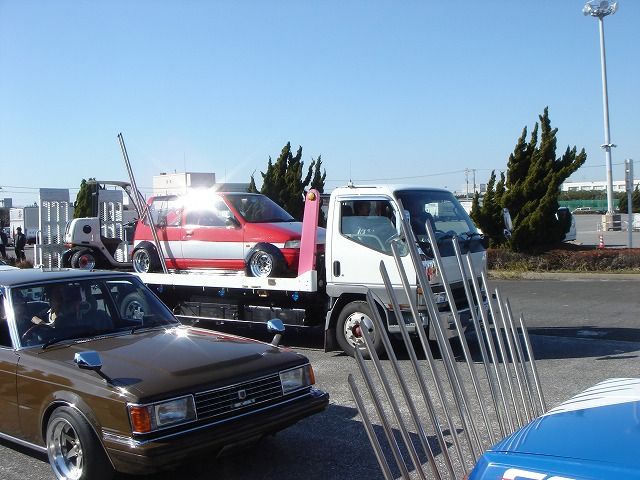 Kei car @ TAS 2010
Unknown kei car on a trailer. Could it be a Honda Today? Nice exhaust pipes in the foreground btw!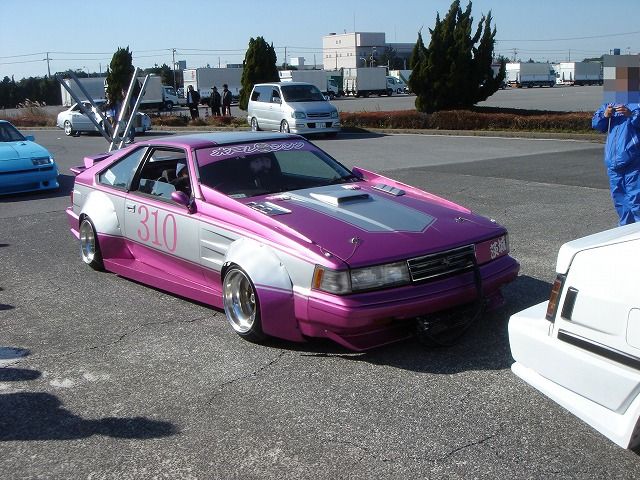 Toyota Soapra XX @ TAS 2010
Remember the infamous Toyota Soapra XX shot by 7tune at Daikoku Futo? Well, it was at the Tokyo Auto Salon 2010! 🙂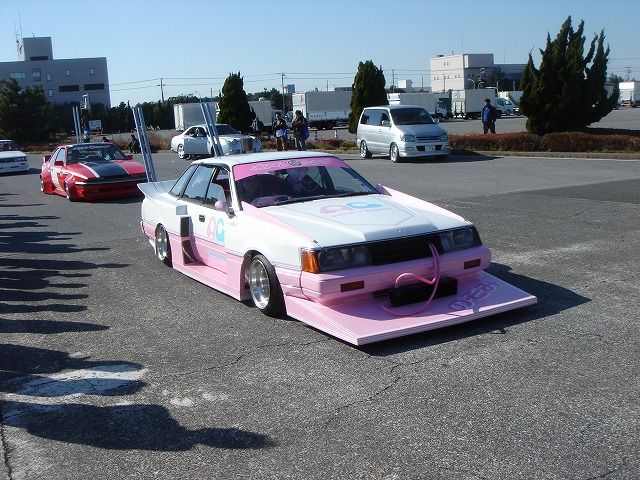 Nissan Leopard F30 @ TAS 2010
How about a Leopard then?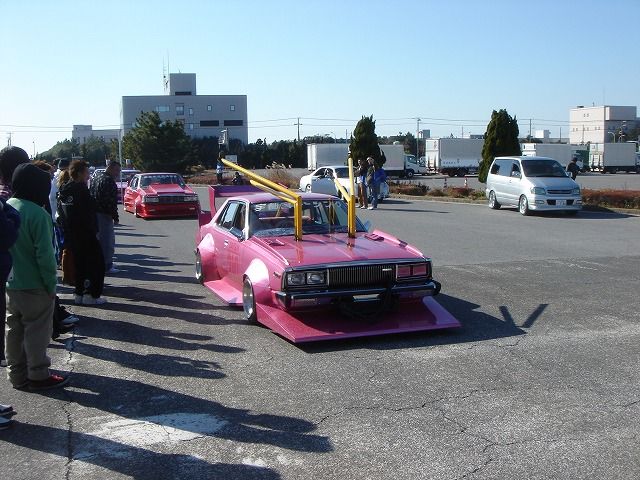 Nissan Skyline C210 @ TAS 2010
This Skyline Japan C210 fooled me for a second with it Mazda RX-5 grille! Nice one!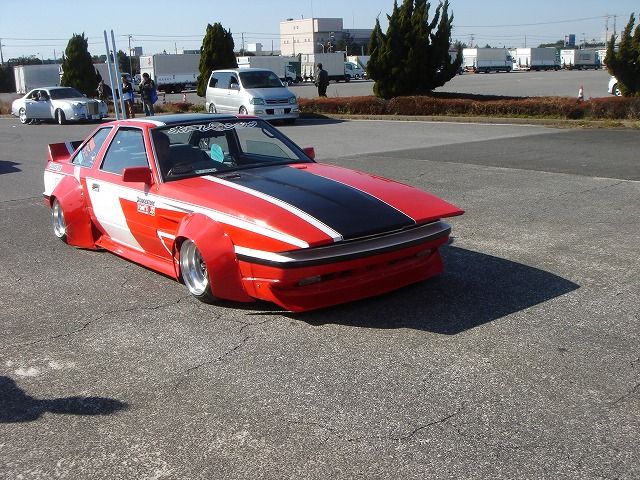 Toyota Soarer MZ10 @ TAS 2010
Another beautiful Soarer! This time it features a sharknose!
These pictures were found at ?SIMPLE SHORT STYLE?'s Minkara photo pages! More will definitely follow!
by banpei with