There never was a Skyline R31 Super Silhouette in the Group 5 races, but if there had been one this R31 would have been close: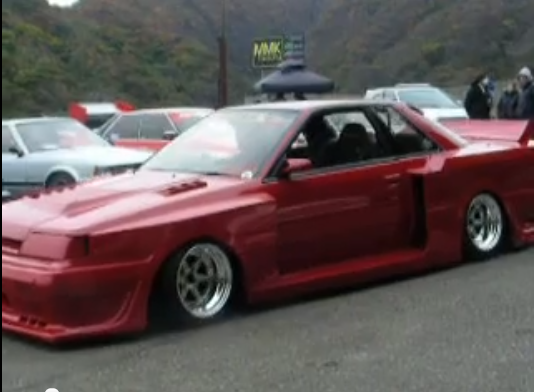 See the video for more angles: (more…)
by banpei with
Ebina Racing surprised us earlier this year with their Bluebird 910 Super Silhouette replica at the Tokyo Auto Salon but it is not as if they did such an amazing thing out of the blue. A few years ago they already did a similar thing with a Mazda Savanna SA22C Super Silhouette replica.
But they have a long and rich history of various cars they made all the way back to the late 80s. Take for instance this Skyline GT-S R31: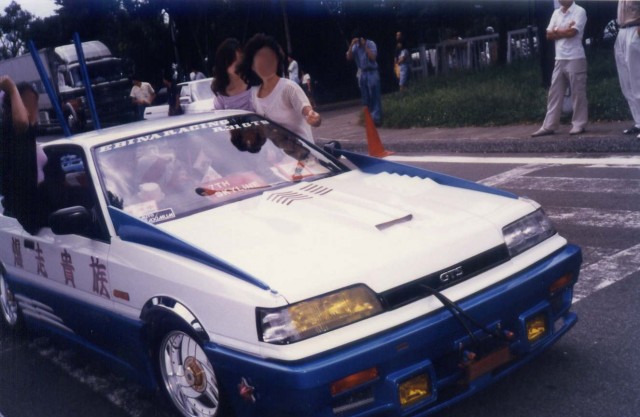 It may look horrible by todays standards, but back then their R31 GT-S looked stunning: flaked paint, victory pipes, hood fins, Hiro V1-R rims, chromed fender flares and Testarossa style gills on the side. Everything you needed on your Skyline in the late 80s!
Found at y_0*8**8
by banpei with
This weeks meeting is only a small meeting of two cars: two Nissan Skyline R31s go head to head on a drift course! One of them is sharknosed and the other one is drift style!

by banpei with

Nothing more Kyusha Kai than a set of deep dish retro rims like these Hoshino Impul G5 rims: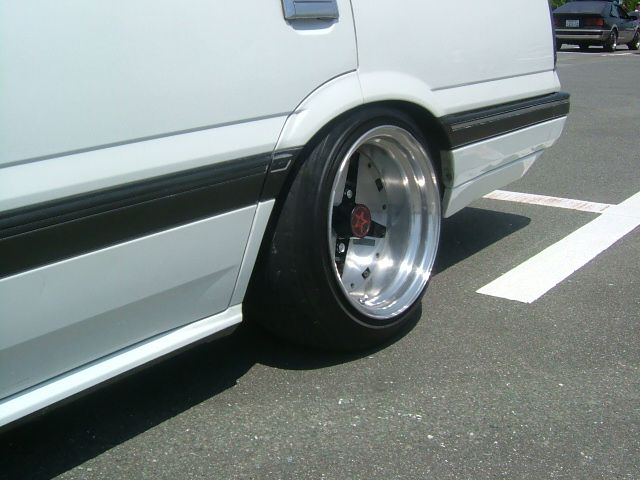 Deep dish Hoshino Impul G5 on R31 hardtop
Also these tires are nicely stretched around these 8J or 9J wide wheels.
And this is how sexy they look on a Nissan Skyline R31 hardtop: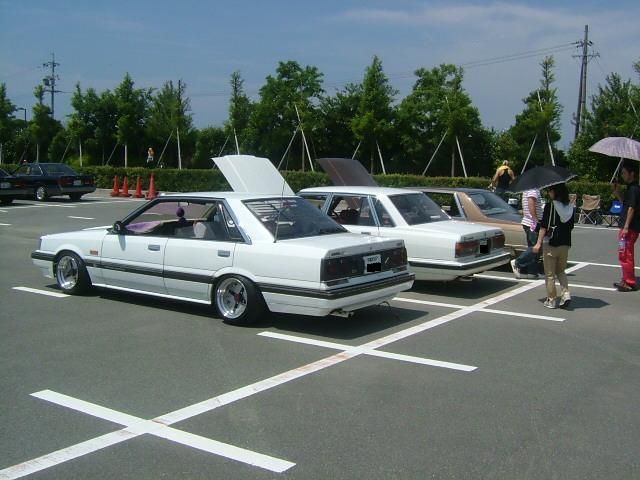 Deep dish Hoshino Impul G5 on R31 hardtop
by banpei with
A month ago I posted a R31 Silhouette in the exhaust of the week. Last week All Japan Express blog posted some more pictures of it: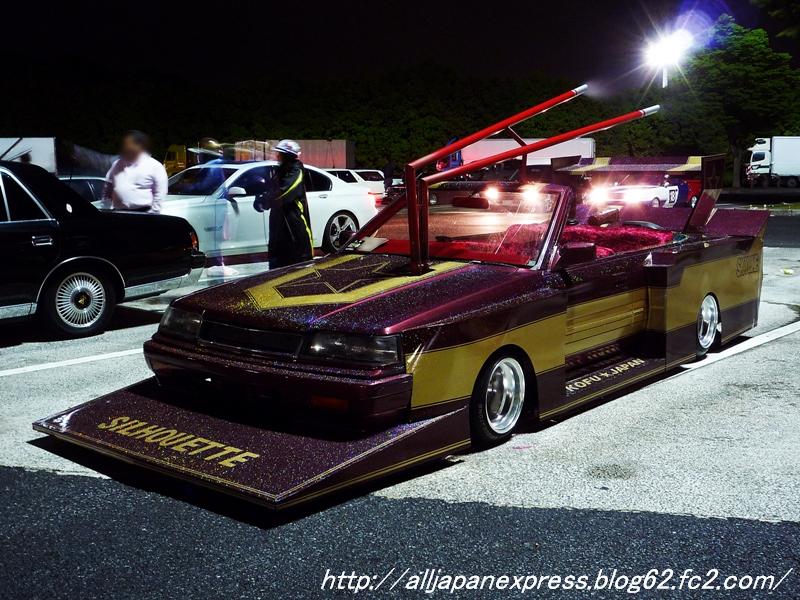 Exhaust of the week: R31 silhouette
These night shots make the flakey paint come out much nicer than the shots from the Nagoya Classic Car Show!
Backlit Silhouettes rule: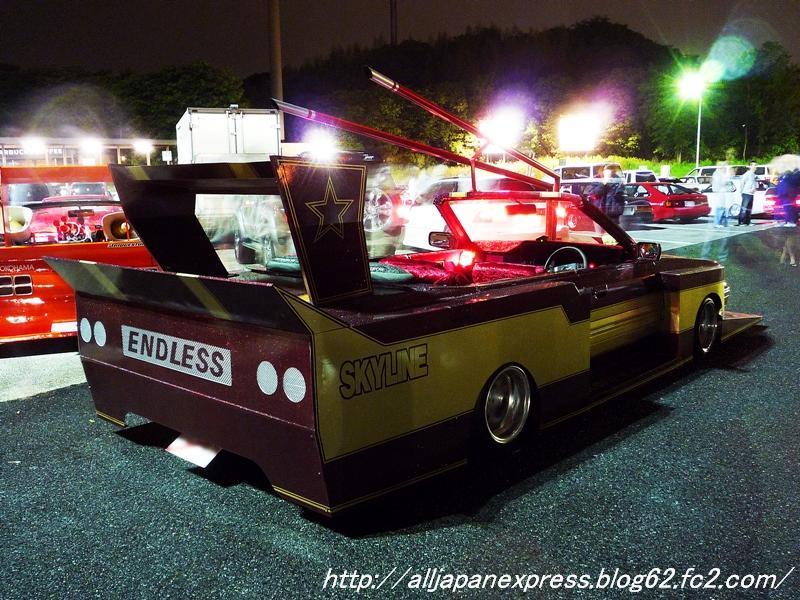 Exhaust of the week: R31 silhouette
Yum yum yum!
by banpei with